Camp Snoopy, the fun filled family area at Knott's Berry Farm turns 30 years old in 2014! It has a rich history of family entertainment, and of course the characters from the classic Charles Schulz comic strip, Peanuts. In honor of Snoopy and the gang, Knott's Berry Farm is going to be doing big things to the area meant for little guests.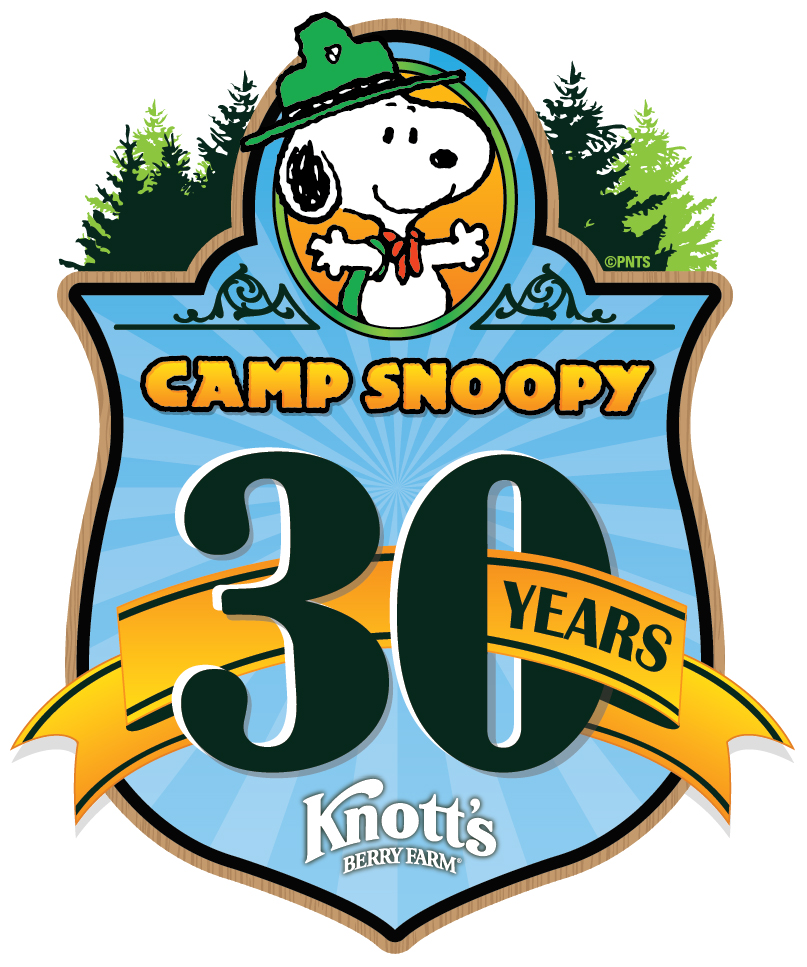 This year, Camp Snoopy will get a total and complete restoration at Knott's Berry Farm. For 30 years the area has been a favorite for families, and in 2014, there will be even more to love as the area will be getting three new rides!
Charlie Brown's Kite Flyer invites campers to "fly a kite" with Charlie Brown and soar above the land's winding paths and babbling streams – but watch out for the kite-eating tree!  This 32-passenger adventure allows guests to sit side-by-side on 16 swings for a spin that whisks riders up to 18 feet above the ground. As the tree rises, good ol' Charlie Brown is revealed upside down and all tied up in kite string!  Charlie Brown's Kite Flyer will replace Snoopy Bounce.

Pig Pen's Mud Buggies lets tykes climb aboard their very own all-terrain vehicle for an adventurous ride around the High Sierras.  Six four-seater ATVs will spin, bounce, and bump up to 24 guests at a time, while Pig Pen looks on from his center perch.  Pig Pen's Mud Buggies will replace Log Peeler.

Linus Launcher recreates that classic Peanut's moment when Snoopy grabs Linus' blanket and launches him on a wild ride.  On Linus Launcher, guests lay on one of twelve "blankets" as they fly round and round.  Up to 24 guests lay side-by-side while Snoopy launches them up almost 10 feet in the air.  Guests will enjoy a Woodstock's-eye view of Huff 'n Puff, The Grizzly Creek Lodge, and all of Camp Snoopy below! Linus Launcher will replace Charlie Brown's Speedway.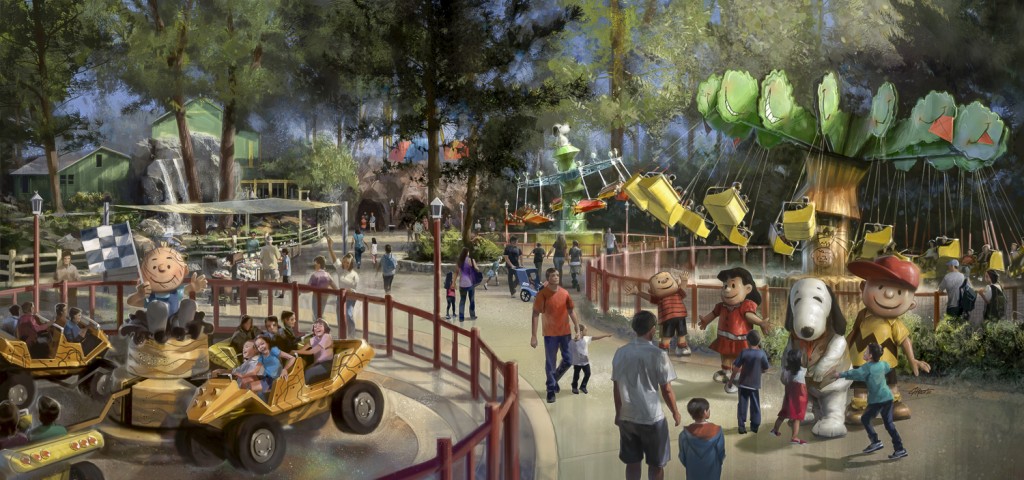 The new concept art above shows off what the new area will look like, complete with the Peanuts gang out in the park. The new area is what's new for 2014 at Knott's Berry Farm and will open some time later this year.
A 2014 Season Pass is a great way to experience all of Knott's Farm Fresh Fun all year long! Knott's Berry Farm Season Passes are now available online for just six easy payments of $14.00.
Stay tuned for more information about Camp Snoopy and everything happening at Knott's Berry Farm! Be sure to follow along on Twitter @BehindThrills for the latest updates!
For more information, and more behind the scenes looks at the all new restored Camp Snoopy, visit the official website by clicking here!