It will be the world's tallest free standing drop tower, and it's opening in Central Florida this spring. Falcon's Fury is screaming high above the ground with construction reaching new heights. The all new tower will break not only height records, but also fear records as it drops guests face first. Today, however, the construction has reached a huge milestone.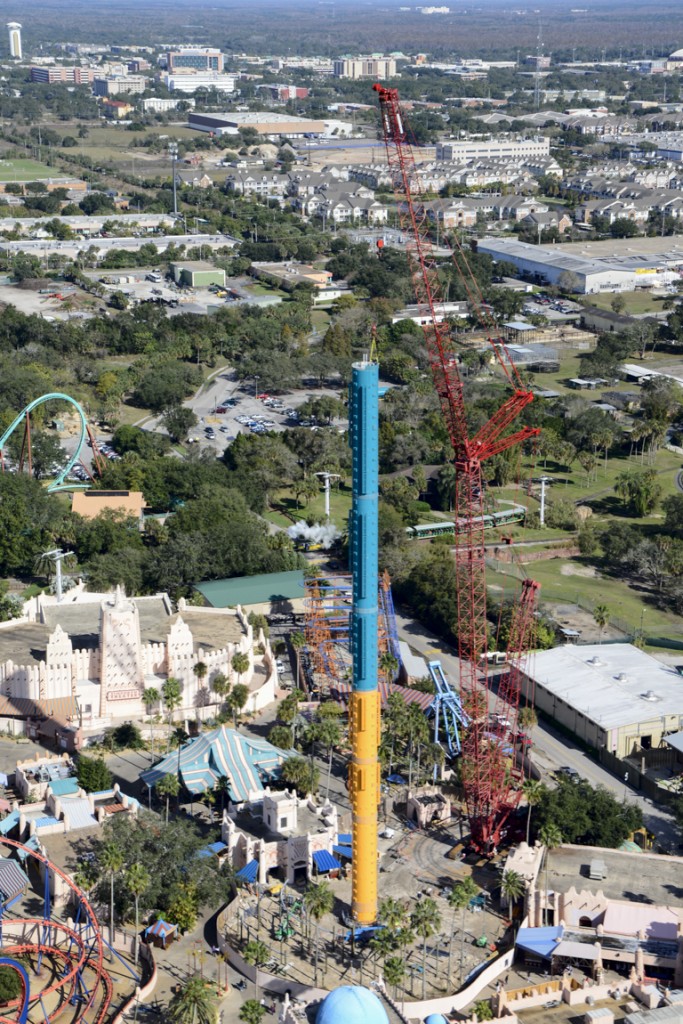 As shown in these pictures by Aerial Innovations, Falcon's Fury as now risen to 300 feet. The tower will finally top out at 335, which means that vertical construction on the tower should wrap up very soon. Once vertical construction is topped out, crews will begin installing all the other crucial elements, and eventually the ride cars.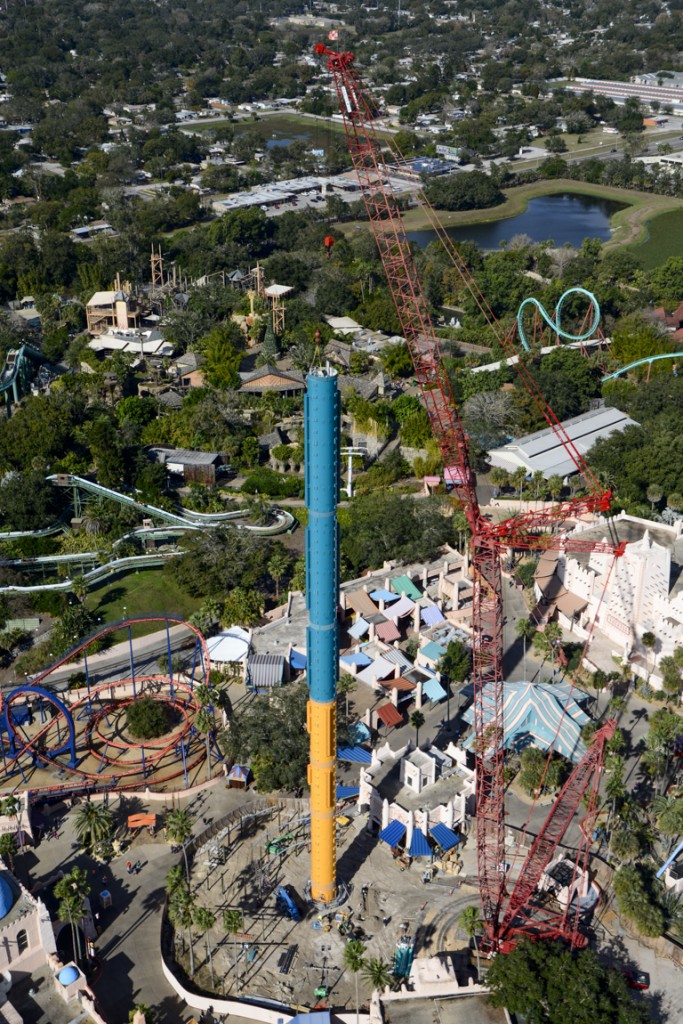 The tower will also be a record breaker, as it sends riders hurtling face first once they reach the top. It's a first for any drop tower, let alone the tallest free standing tower in the world.
To give you an idea of what 335 feet looks like, while looking straight down, Busch Gardens Tampa has been flying around Florida Cities to show you exactly what it would look like if you were to have this type of experience in your town.
High above Orlando!

Looking down on Miami!

Falcon's Fury is expected to open in the early spring at Busch Gardens Tampa.
Stay tuned for more updates on Falcon's Fury. Be sure to follow along on Twitter @BehindThrills for the latest.
For more information about Busch Gardens Tampa, including tickets, visit the official website by clicking here!