2014 will be a furious year for Busch Gardens Tampa as they unleash what will be a record breaking drop tower on the world. Crews are hard at work on the 335 foot tall free standing drop tower, which is already dominating the landscape. The tower is only part of a huge overhaul taking place at Busch Gardens Tampa for 2014, and will be the centerpiece of a new land.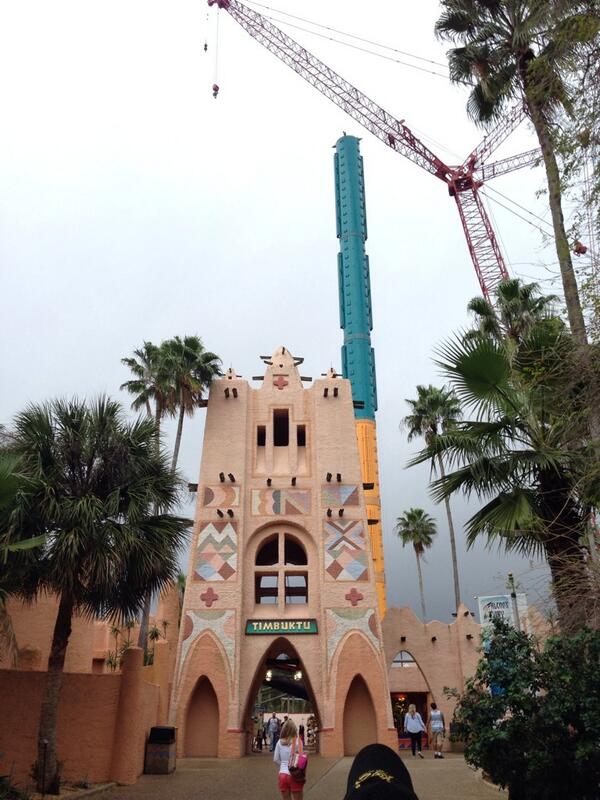 The Tower is rising over the Timbuktu area at a rapid rate, and is already dominating the parks skyline. When completed, Falcon's Fury will be the tallest point im the park, measuring in at 335 feet tall. Currently Sheikra, the 200 foot B&M dive coaster which dangles riders face first ovwr the edge before dropping them 200 feet, is the tallest point in the park. Once Falcon's Fury opens, riders will make the 335 foot climb in special cars that scale the tower quickly. Once riders get to the top, the panoramic view will only be temporary as riders will be moved into a face down position, then dropped. It will be the first experience of it's kind anywhere in the world.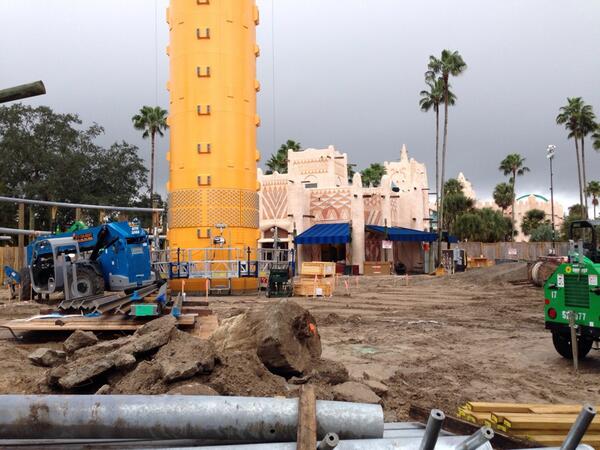 Falcon's Fury isn't the only addition coming to Busch Gardens Tampa in 2014, but it is the centerpiece of the new addition. Pantopia will transform the parks current Timbuktu area into a mystical place where the spirit of the animals come to life. The new area will feature rides, a new marketplace and even new dining options. Currently, however, the park is focusing mostly on Falcon's Fury but Pantopia preparations should start appearing rapidly.
See more photos from Falcon's Fury at Busch Gardens Tampa in our slideshow below!

Stay tuned for even more Falcon's Fury updates as the ride gets closer to opening. Be sure to folllow us on Twitter @BehindThrills for the latest info.
For more information about Busch Gardens Tampa including tickets visit the official website by clicking here!