Kings Island isn't due to open for the 2014 season for a few more months. Since the park has closed after Halloween, construction crews have been working non – stop to have Banshee ready in time for opening day.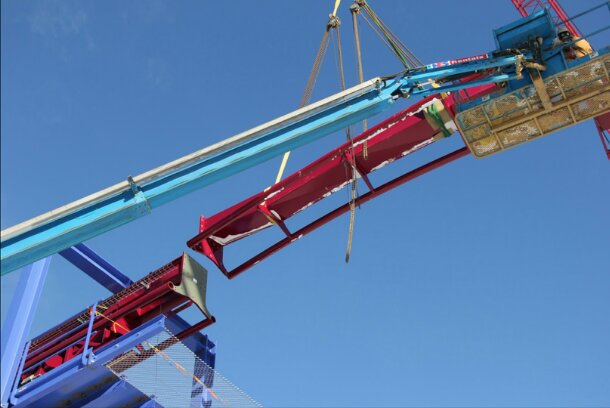 Fun fact: Piece #100 was the last piece of track to be installed and it took 160 days to erect Banshee.
Crews have worked very hard and have finally completed installation of the final piece of track, but the work doesn't end here! There is still much to do before Banshee will be ready for guests to enjoy.
Before Banshee is ready for opening day, it will under-go lots of testing to ensure the ride is not only operating correctly, but to make sure it is safe to ride.
Be sure to follow along for more Banshee updates. Banshee opens on April 18th.
Follow us on Twitter @BehindThrills and like us on Facebook by clicking here.
For more information about Kings Island, visit the official website by clicking here.