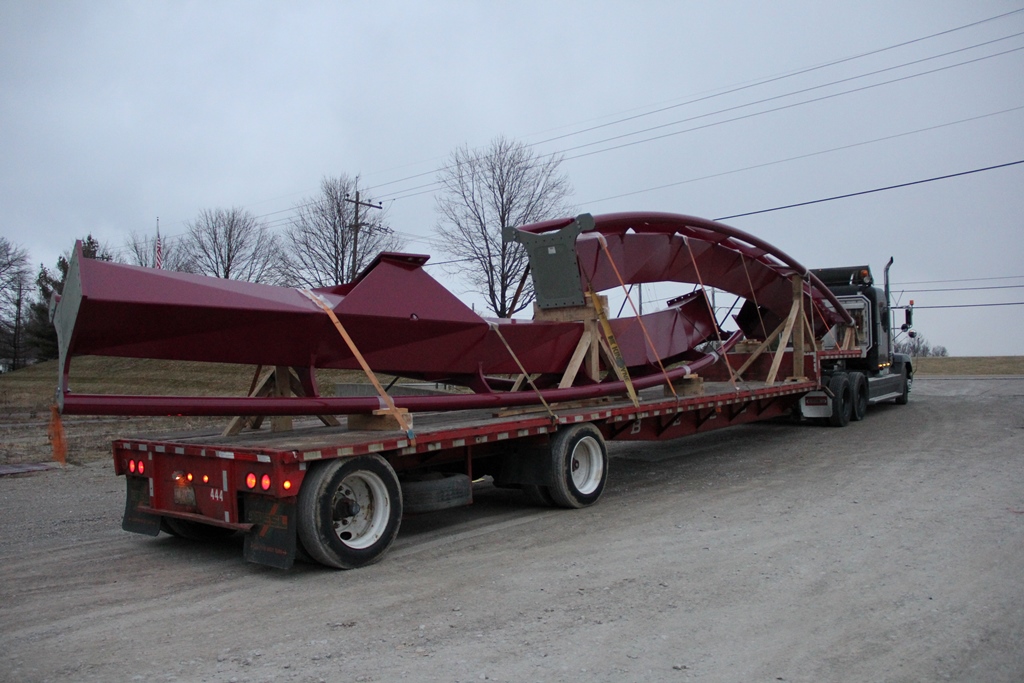 The construction of the world's longest inverted roller coaster, "Banshee," is heading down the stretch. The final two pieces of track for the $24 million ride were delivered from Clermont Steel Fabricators in Batavia, OH to the 364-acre amusement and waterpark on Wednesday. The following track elements have been completed: Lift hill, 150-foot Curved Drop, Loop interacting with the lift, Zero-G-Roll, Batwing and Outside Loop. The Spiral, In-Line Roll and Carousel are the remaining track elements to be constructed. Banshee will make its highly-anticipated debut in April and will send riders screaming through 4,124 feet of track and seven inversions at speeds up to 68 mph.
Kings Island also shared a video today of the final track pieces arriving at Kings Island. Check out the video below:
For more information about Kings Island, visit the official website by clicking here.
Get social with us!
Follow us on Twitter @BehindThrills and like us on Facebook @BehindThrills.