Old Town, the Kissimmee Florida shopping and entertainment district just outside of Walt Disney World, has been getting  a lot of attention in the past few months. From the terror that has taken over, to weekly concerts by local bands and of course the weekly classic car cruises, Old Town has been stepping up with more activities and fun for the whole family. Now, something…magical, is coming to Old Town. We take a look at what it could be.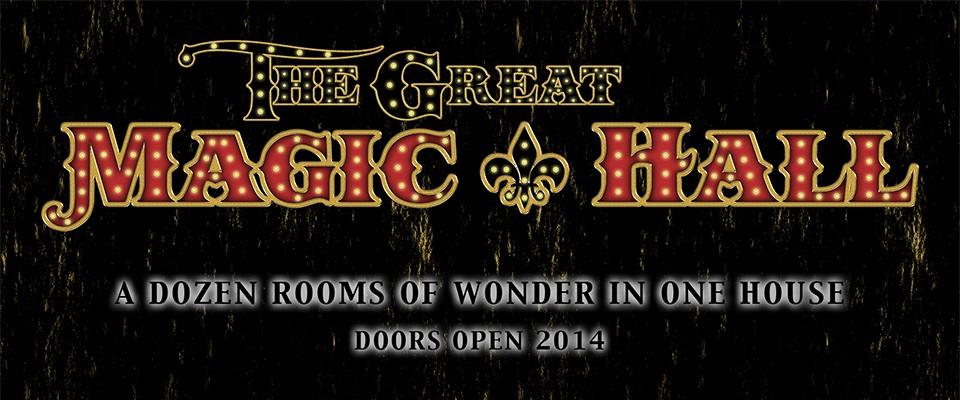 The official Old Town Kissimmee website (click here) has a simple teaser about a new attraction called "The Great Magic Hall". It will be an all new shop/show opening at Old Town very soon. We reached out to Old Town, but it's meant to be a secret. So we had to pull out a few tricks of our own, and see what kind of magic was in our bag.
While these are unconfirmed rumors, we've been told that what we can expect is an all new Magic Show, but much in the vein of a haunted house. Guests will travel through the Great Magic Hall, a place where all sorts of wonders have been stored for centuries. In each room, the story will unfold, using dazzling magic tricks, and of course some animatronic help as well. Each room will feature a different simple trick. No clue on the exact story, but it all culminates in a huge finale right before you exit to the gift shop, where you will be able to purchase not only some of the more choice tricks for your own magic halls, but also some old favorites as well.
It's rumored that Theatre Magic, the group that runs the magic shops at Universal Orlando as well as a few other places will be presenting the production.
Again, this is only a rumor, so until it's officially announced, it's not happening. Follow along with Old Town on the official Facebook Page (click here) for more teases, and the eventual big reveal of the secret that's lurking in The Great Magic Hall.
Stay tuned for even more updates, and be sure to follow along with us on Twitter @BehindThrills for all the latest info!
For more information about Old Town in Kissimmee, including all the rides and the only year-round haunted attraction in Orlando, visit the official website by clicking here!