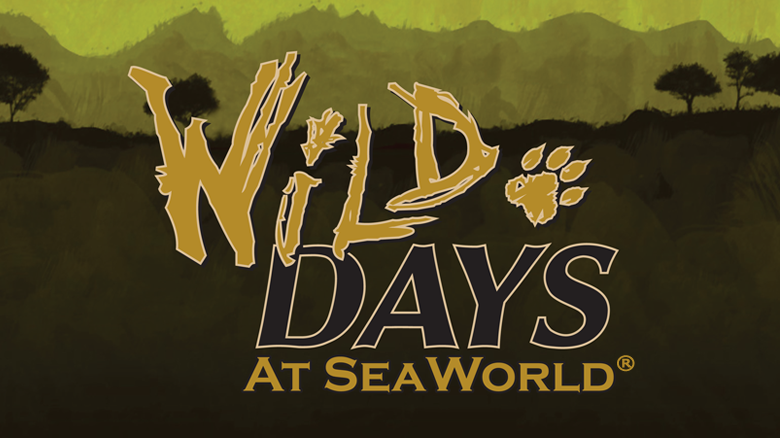 SeaWorld Orlando is kicking of 2014 with a brand new event that is sure to connect you even deeper to the world we share. Wild Days will kick off this weekend, beginning January 11th and run on weekends through January 26th. During the three week period Wild Days will be taking place, families can enjoy interactive shows, up-close animal encounters, and meet the leaders in the world of animal rescue and rehabilitation.
Each weekend will hold something and and exciting for guests to see and do.
January 11-12:  Jack Hanna Weekend:

Join "Jungle Jack" for a wild weekend of furry and feathered fun. Recognized around the world for his boundless enthusiasm for animals and conservation, Jack Hanna helps us share in his wondrous connection to wildlife and the world we share.

January 18-19: Sea Rescue Weekend

Meet the leaders in the world of animal rescue and rehabilitation as they share incredible stories that have been featured on the national show, Sea Rescue.  SeaWorld's Animal Rescue team is on call 24/7, 365 days a year to help ill or injured animals, and for nearly 40 years the team has rescued more than 23,000 animals.  Featured animal rescue stories will include: turtles, flamingos, manatees, pilot whales and dolphins.

January 25-26: Penguin Lovers' Weekend with Julie Scardina

Penguin Lovers of the world unite! Don't miss this refreshingly fun and educational weekend centered around penguins. Join SeaWorld Animal Ambassador Julie Scardina as she shares her lifelong love of animals and the parks' commitment to wildlife conservation and as well as tell stories of her trips around the globe from continent to continent.

At Antarctica: Empire of the Penguin, to celebrate the weekend, penguin lovers will have the special chance to virtually dance like a penguin, walk side by side with a penguin colony, and star in shareable Antarctica photo opportunities at the coolest  "ice" block party.
Wild Day shows at SeaWorld Orlando are included with park admission. Show times are 11am and 2pm and will take place at the Nautilus Theater. Be sure to arrive early as seating is on a first come, first serve basis.
Brand new for Wild Days is two different experiences: Shamu Up Close and Trainer Talks!
Shamu Up Close
Celebrate the beauty and wonder of killer whales at the never-before-seen Shamu Up Close experience. It's an intimate and moving look at the whales, SeaWorld's trainers and the awe-inspiring bond between them. In this unparalleled experience, SeaWorld invites you behind the scenes into a fascinating world, with walkthrough killer whale viewing all day, complimented by even more enhanced encounters. Shamu Up Close is the living story of SeaWorld and our passionate commitment to the care of these extraordinary animals and their ocean world. This is your opportunity to be a part of SeaWorld like you never have before.

Trainer Talks
Learn from the SeaWorld Animal Training team what it takes to care for whales, sea lions, walruses and other animals that call SeaWorld home, and how caring for them has helped with the rescue and rehabilitation of other injured animals.  Trainer Talks will take place at key locations in the park. Check park maps for times and locations.
For a limited time during Wild Days, SeaWorld Orlando is offering a free Fun Card with the purchase of a Fun Card on Wild Days event days with any recyclable bottle or can Coca-Cola product. The Fun Card includes unlimited year long access to SeaWorld Orlando and it's shows, attractions, and seasonal events like Wild Days, Just For Kids, and more!
Get social with us!
Follow us on Twitter @BehindThrills and like us on Facebook @BehindThrills.
Need to get tickets? Click the banner below to get your tickets today!