The film Blackfish was released in late 2013 on cable network, CNN and immediately rolled in controversy. The film takes the story of Tilikum, and the death of trainer Dawn Brancheau and turns it into what the website calls a "psychological thriller". The film ignited the anger of many viewers, and in turn, started causing controversy for the park that is based around educating, and entertaining the public with sea life. Several months later, "copy and paste" activists started petitioning several of the bands that were scheduled to play at SeaWorld Orlando's annual "Bands, Brew&BBQ". Slowly, the bands started cancelling. One of those bands was REO Speedwagon. Now, it appears, things might have changed as one of the members of the band visited SeaWorld and saw for himself the work that the park does.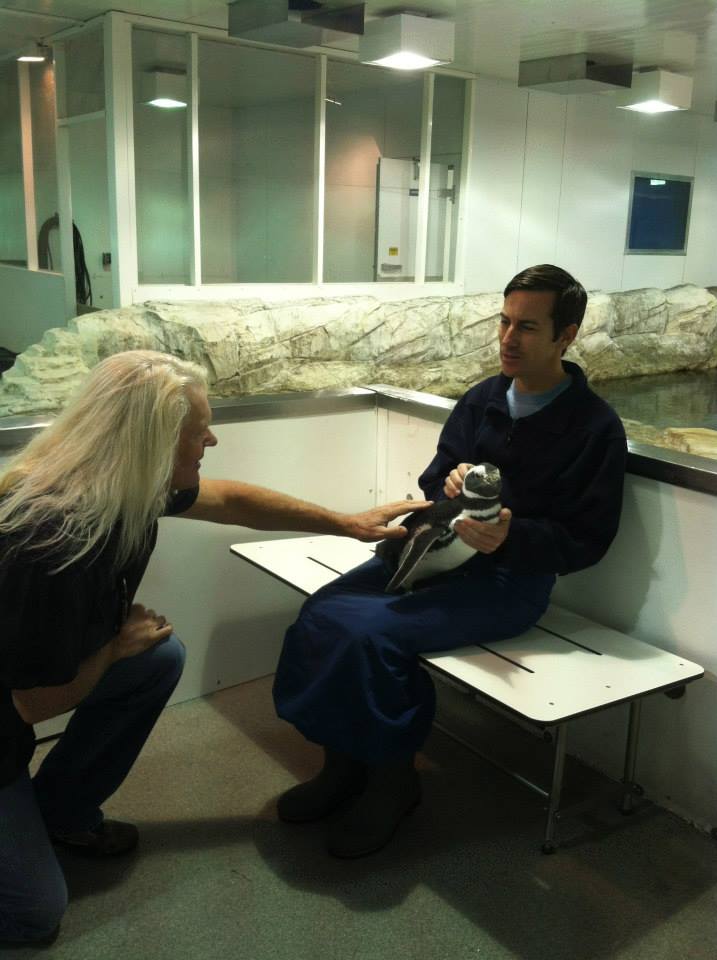 Beginning in December, several bands decided to cancel their upcoming concerts at SeaWorld Orlando and Busch Gardens Tampa. Several of those bands tried to distance themselves from the park by denouncing SeaWorld for their "cruel practices towards animals" even though they had played the parks before, and had even been scheduled to play rodeos later in the year.
Other bands just simply stated they were cancelling due to concerns. Meanwhile SeaWorld extended an open invitation to any of the bands who wanted to learn the truth, to come out and tour the facilities for themselves.
Recently Bruce Hall of REO Speedwagon decided to take SeaWorld up on their offer and tour the facility while his friend Larry The Cable Guy was doing a concert at the park.
He posted this comment, along with several pictures on the Pro-SeaWorld Facebook Page Stand With SeaWorld (click here)
Had the opportunity today to take a tour of the facilities at Sea World and saw the truth first hand about this wonderful park. For the record, I never wanted to cancel our show here. So glad that my good friend, Larry The Cable Guy, was able to pick up the gig and I was happy to be there and support him.
Bruce Hall has been a member of REO Speedwagon since 1977, and has been with the band through the 80's, 90's and remains as a touring member.
Video go behind the scenes at SeaWorld Orlando to see the rescue and rehabilitation procedures

The band cancelled when petitions started circulating, and gaining speed, threatening boycotts, and making very graphic comments on the official Facebook pages of several bands. While it's unclear what caused the band to cancel. It seems that it was done as a way to appease the masses that appeared to be lining up against them.
While we have reached out to Bruce, he has not responded as of yet.
Bruce Hall isn't the only one who has done their research. In the past few weeks, several bands have played SeaWorld and have spoken up for the park, including Kid Rock and most recently Justin Moore. Moore played Saturday at Busch Gardens Tampa, then Sunday at SeaWorld Orlando. During his show he addressed the crowd, applauding SeaWorld and urging others to not only support SeaWorld but to do their own research on the matters.
"I caught a lot of hell for doing this show, but I decided a long time ago I was going to do my own research. I believe SeaWorld does a lot of good in the world, no matter what some people on the internet might tell you. Keep supporting SeaWorld."

This is very similar to what other artists are saying about SeaWorld and Bkackfish, including Scotty McCreery who kept his SeaWorld dates, and has not seen any career slow downs as of yet.
McCreery recently spoke to Radio.Com
"You know, there's two sides to every story," he said. "I've done my research, and I feel like it's a fine decision to go out there and play SeaWorld."
SeaWorld has helped to rehabilitate, and release over 22,000 animals back to the wild, a fact that Blackfish fails to mention. Several trainers from the film have spoken out about the film, saying that what they said was used only for the purpose of the filmmakers agenda. If you want to read more about SeaWorld's trainers, and the truth about Blackfish click here.
Video-SeaWorld trainer talks about rescue of Pilot whales

In other Blackfish news, CNN-The network that purchased and aired the film, has given the greenlight for several reality shows and game shows. (click here for more info) What does that mean for Blackfish? It was just the beginning of a ratings grab for the network, who has given up on news seemingly in favor for the profitable world of exploitation films, game shows and reality TV. The Blackfish supporters are very vocal, however, the amount of people speaking out against the film are growing with every artist that plays at SeaWorld. Last quarter SeaWorld announced a huge increase and profits despite the onslaught of vocal outrage from copy and paste activists.
As we understand, the open invitation to all the musicians who cancelled their performances at SeaWorld are still open. While there is no word on whether or not the rest of REO Speedwagon shares Bruce Hall's sentiments, or if the band will play at a later date at SeaWorld, it is a step in the right direction. Education is key to understanding what SeaWorld does, and how they help connect the world with the wild animals living in it.
&nbsp
For more on SeaWorld be sure to follow along with us on Twitter @BehindThrills for the latest updates.
For more information about what SeaWorld does to help, visit the official SeaWorld Cares website by clicking here!