This summer guests will journey to the heart of Africa and feel the Fury of the Falcons as Busch Gardens Tampa prepares to open the all new adventure, Pantopia. The new area will mix stories with animals and feature the all new Falcons Fury at the centerpiece of it all. Busch Gardens Tampa is taking you behind the scenes of the all new ride and area with behind the scenes videos of the new adventures.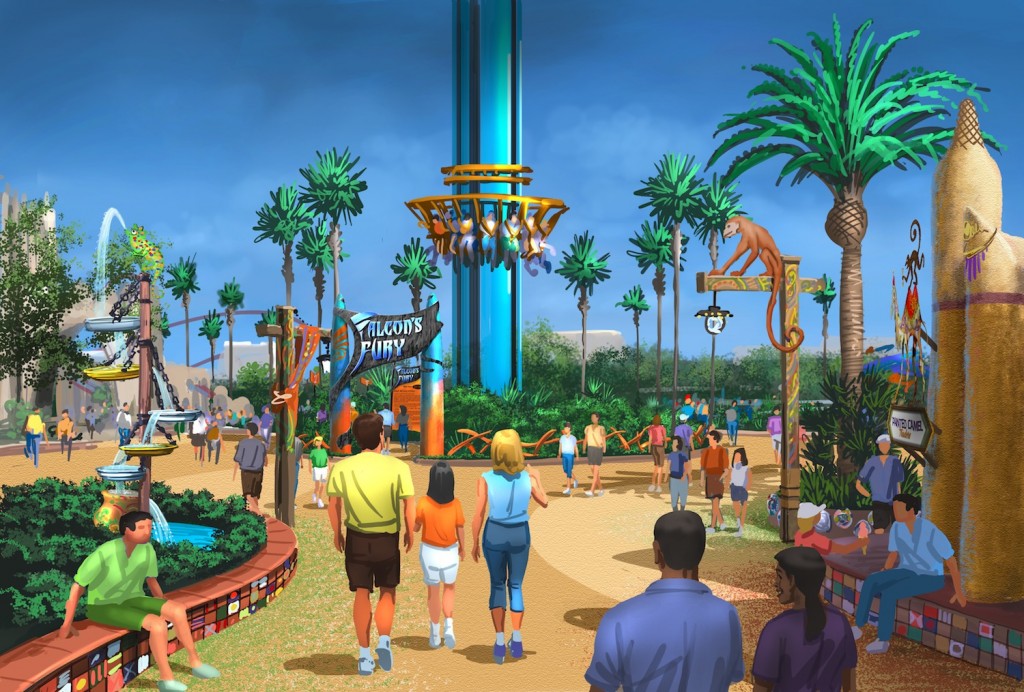 The designers and creators of the new area at Busch Gardens Tampa have put together an all new Web series that will take you behind the scenes and into the heart of Africa.
Webisode 1-New Land
Jeff Hornick and Brian Morrow tell you all about the all new Falcon's Fury, and the land of Pantopia in this brand new webisode.
Webisode 2-Stats and Facts at 335 Feet
Go to the top of Falcon's Fury with Jeff Hornick as he tells you all about the facts and figures of the all new drop tower
Stay tuned for more updates from Busch Gardens Tampa! Be sure to follow along with us on Twitter @BehindThrillsfor the latest updates!
For more information about Falcon's Fury, visit the official website by clicking here!