Cedar Point is consistently voted best amusement park in America, With Huge Thrills and Mega record breaking coasters. Late last year, the park announced that they would be expanding their Gemini Midway area by adding new attractions, and revamping their Camp Snoopy area. Today the park announced that they aren't done yet.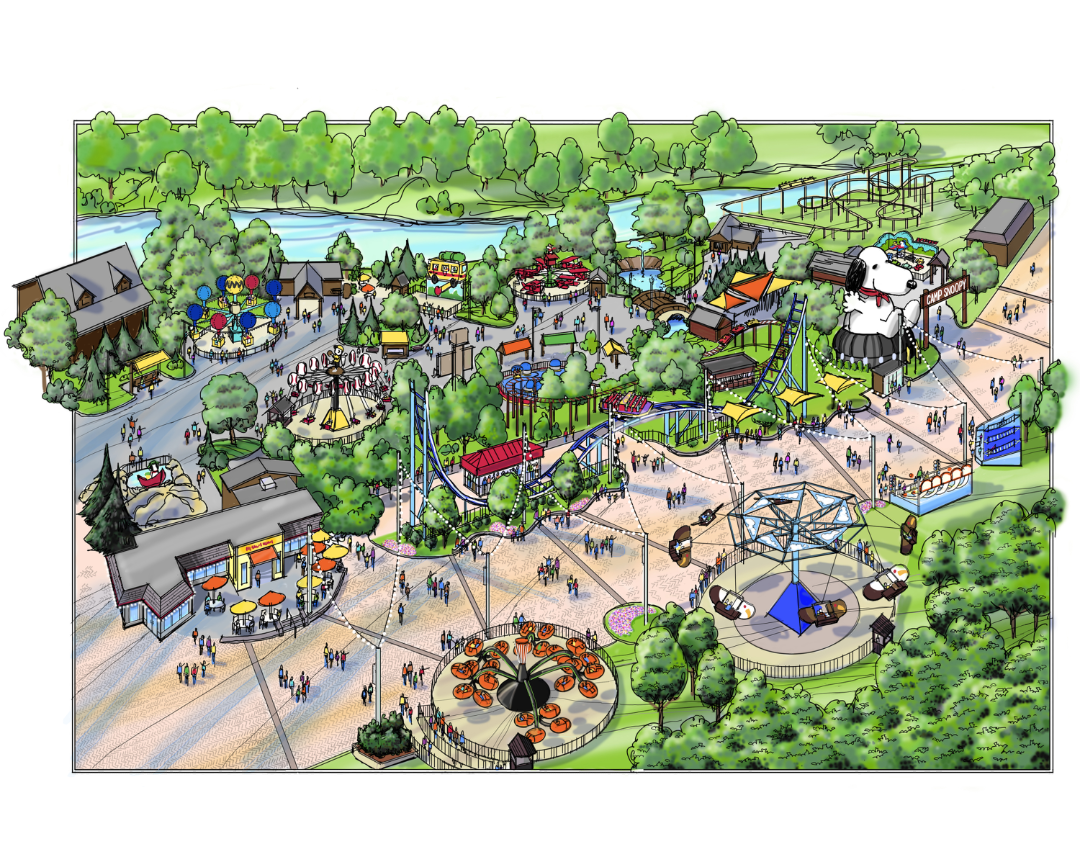 The park has already announced two all new rides, including an Lake Eerie Eagles, and Pipe Scream. The two rides are all new takes in classic flat rides. This morning, however the park announced they are also opening new dining experiences, and an all new Slingshot atrraction.
An all new full service Starbucks will take over for Donut Time. Aunt Annes Pretzels and Cinnabon will come to Challenge Park. The Gemini Midway will see an all new Yogurt Plus, and an all new Coke Freestyle station. For lunch and dinner, the all new Chickie's and Pete's Sports Bar, voted the best sports bar in America by USA Today, will take over the Game Day Grille.
Later this summer the huge nee Slingshot will start hurtling riders 360 feet into the air.
"These additions show our commitment to offering our guests the best in family fun for the 2014 season," stated Jason McClure, vice president and general manager of Cedar Point. "With a collection of 72 rides, including 17 roller coasters, three kids' areas, live shows, unique and interesting places to eat and spend the night, Cedar Point offers something fun for everyone."
Stay tuned for more updates from Cedar Point. Be sure to follow along with us on Twitter @BehindThrills for the latest updates!
For more information about Cedar Point, visit the official website by clicking here!