The Lego Movie has spent three weeks at number one, which is amazing considering it is the first full length film to be made out of Lego toys. So far the film has grossed over $200 million dollars on a budget of just $60 million dollars. It's no surprise that the film is getting a sequel, set for 2017. It's also no surprise that The Lego Movie has helped to make using your imagination cool again. It's with that in mind that Legoland California opens up their LEGO Movie Experience. The new experience takes you on the set of the LEGO movie and shows you that yes…everything is awesome.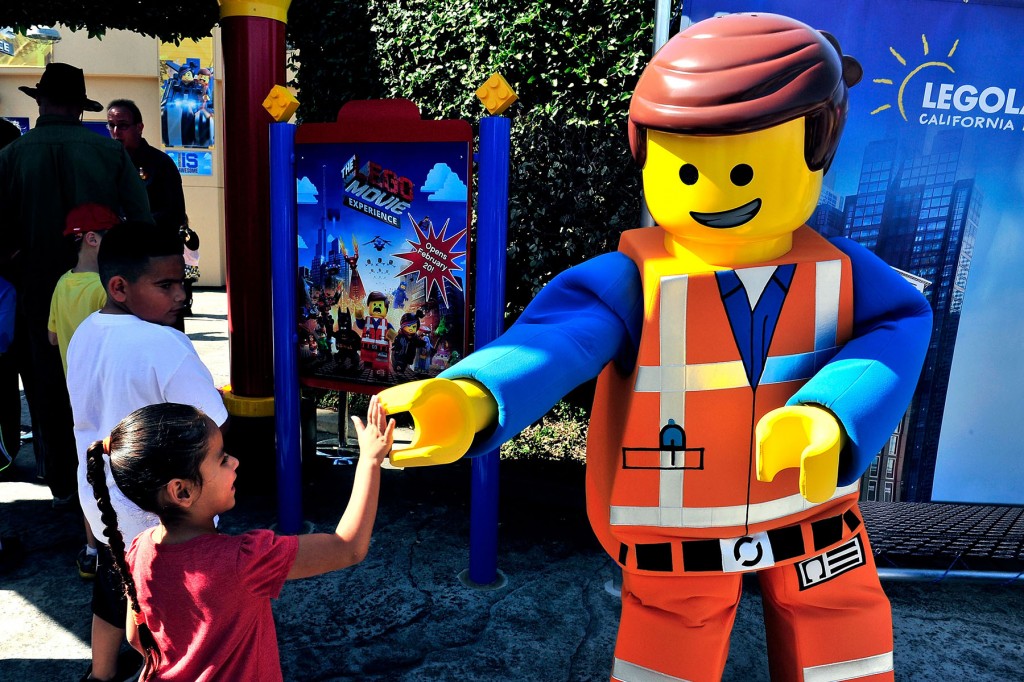 Guests can meet with Emmett and WyldStyle in the park, get a picture or an autograph and then step onto a soundstage where the set from the film has been recreated.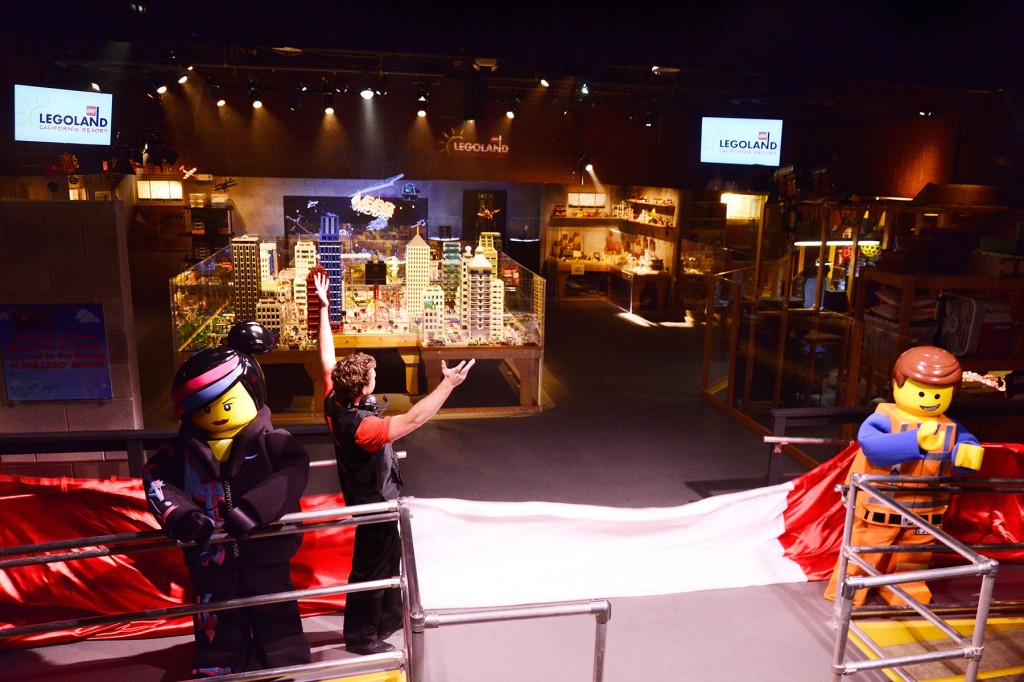 The set is just like the one from the film, and allows guests to step onto a LEGO soundstage and see not only models that inspired the film, but also see interviews with the cast and footage from the movie.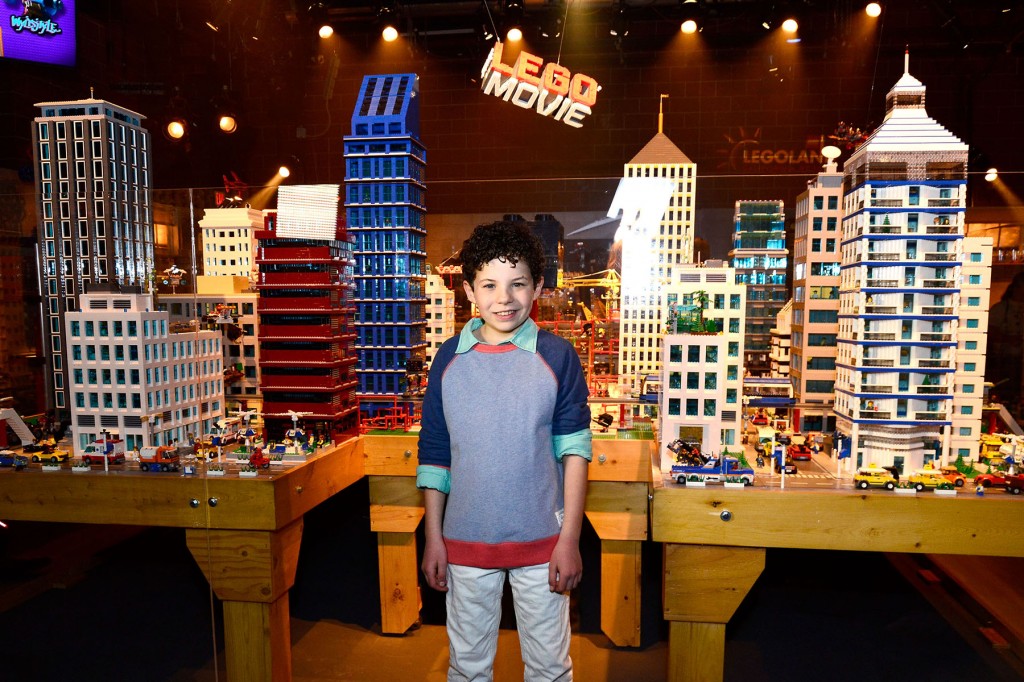 One of the stars was on hand at Legoland California for the grand opening to guests on Friday. Jadon Sand, who plays "Finn" in the film, helped to unveil the all new attraction to guests before singing along to the films hit theme song.
Video-LEGO Movie Experience premieres at Legoland California
"I'm a big fan of LEGOLAND California so having the opportunity to come here and be the one to officially open THE LEGO MOVIE EXPERIENCE to you all is a big honor. I actually feel like I'm back on the set of the movie…this is awesome!" Sand continued, "It was really an incredible experience to work on such a cool movie, side-by-side with Will Ferrell and even more so, don't tell Will, but side-by-side with these awesome LEGO models!"
The LEGO Movie is currently in theaters, and is a very surprising film that mixes stop motion with CGI and a tad of live action to make one of the most heartfelt, and imaginative movies ever made.
Be sure to follow along for more from Legoland, and follow along with us on Twitter @BehindThrills for the latest updates.
For more information about Legoland California, including tickets, visit the official website by clicking here!