On Saturday, Knott's Berry Farm hosted a very special event to local Southern California breast cancer survivors. The event highlighted the ways Knott's will be funding and helping raise breast cancer awareness over the next 2 months, including a $25,000 donation from the Theme Park to the foundation.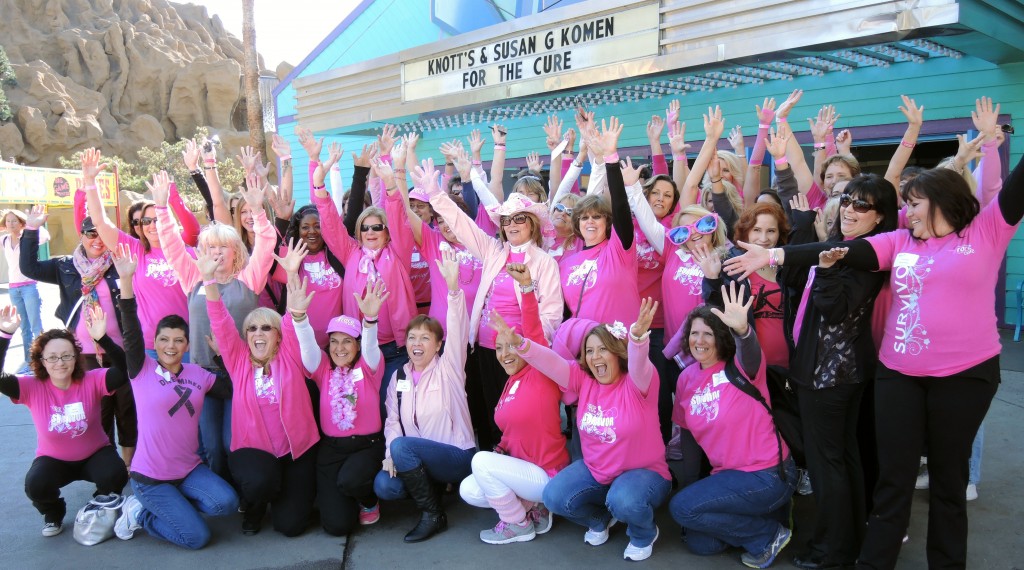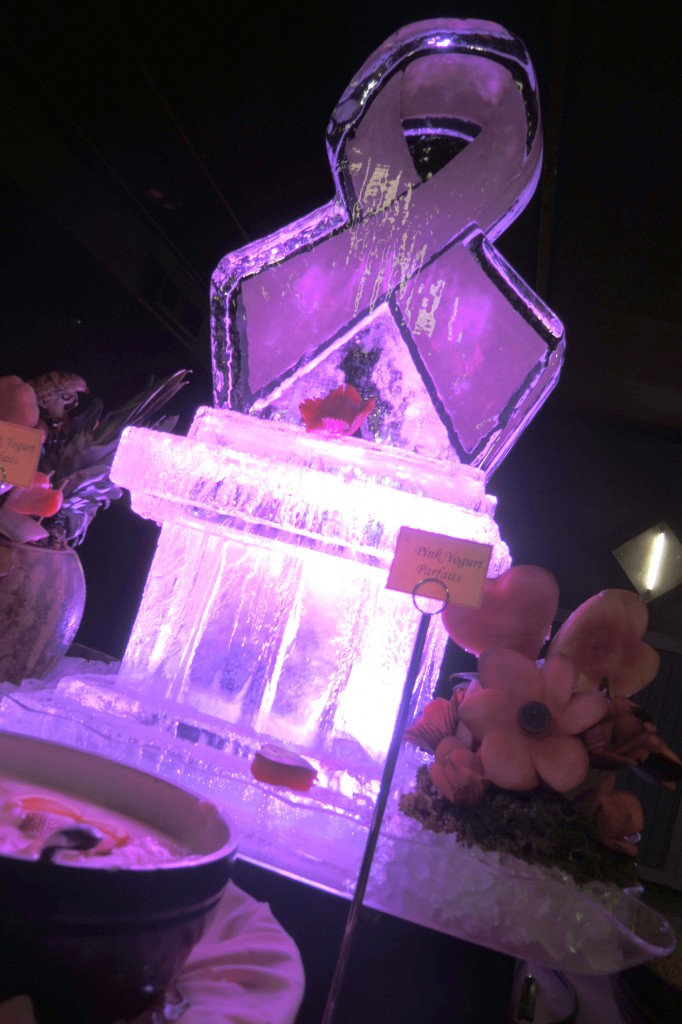 The event started long before park opening, and offered complimentary breakfast to all in attendance. Then Park GM, Raffi Kaprelyan welcomed the guests and introduced the first speaker.
After all breast cancer survivors were invited to a "Pink" ride on The Pony Express, one of Knott's family coaster to represent overcoming the roller coaster that is Breast Cancer.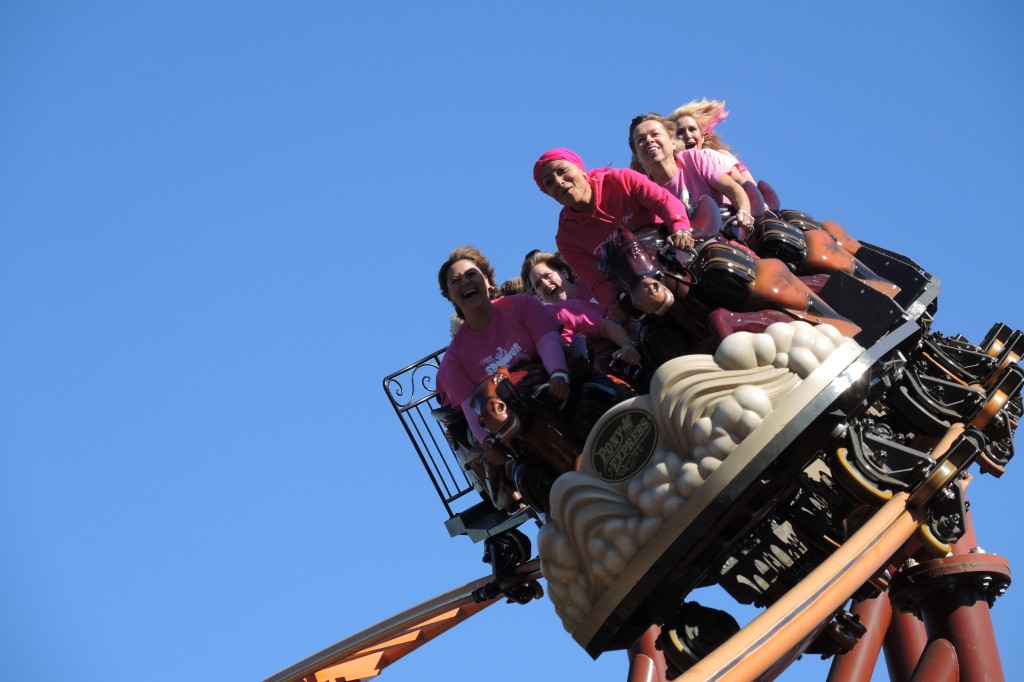 The park has also installed a photo-op area at the front of the park which showcases the stories of several local breast cancer survivors and also gives park guests a chance to meet their favorite peanuts character.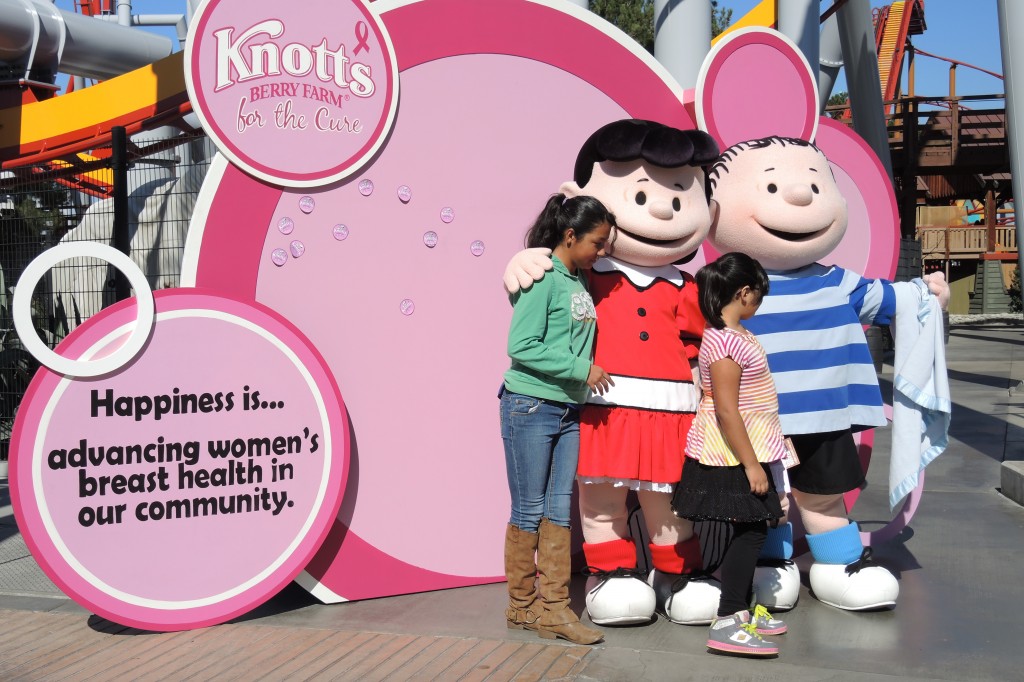 If you would like to know how you can benefit Breast Cancer awareness, Knott's has special T-Shirts for $10.00, and magnets for $1.99. All proceeds from these sales will directly benefit the Susan B Komen foundation. In addition to the t-shirts, specially discounted admission tickets are being sold which will include a donation to the foundation.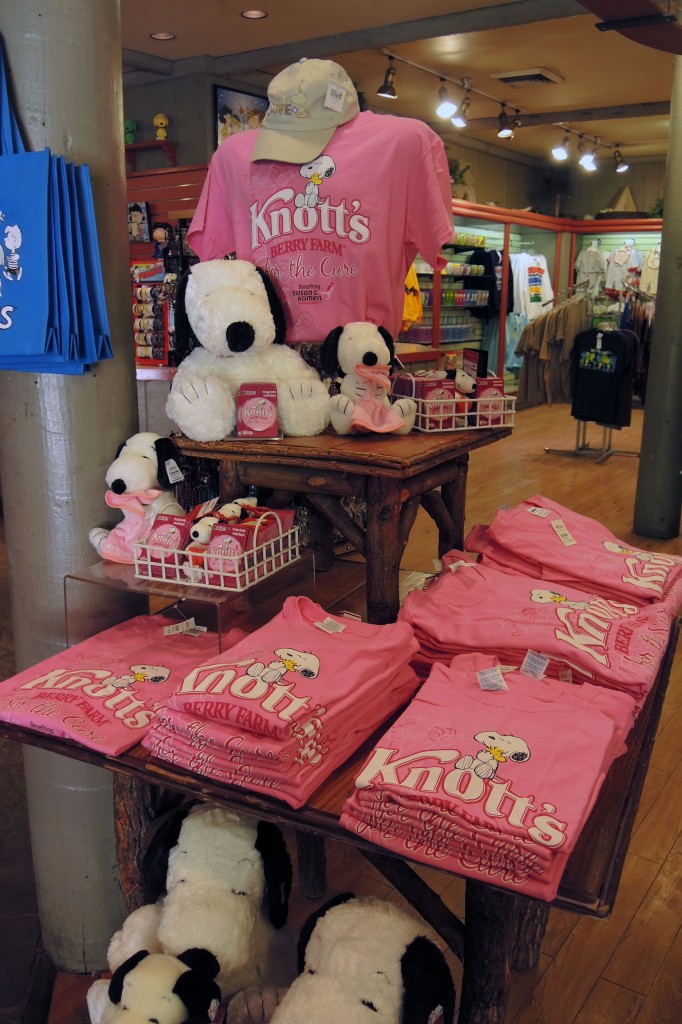 Other Cedar Fair Parks have done similar campaigns for Susan G Koman, but this is, to date, the largest push of any of the chain.
Slideshow-View more pictures from around Knott's Berry Farm
Stay tuned as we bring you more in the fight against cancer from Knotts and other parks. Be sure to follow along with us on Twitter @BehindThrills for the latest updates.
If you would like to join Knott's on their fight to end Breast Cancer, visit the official Knotts Berry Farm website by clicking here!