The Orlando Eye is starting to dominate the Orlando skyline as it reaches what appears to be the halfway point of it's massive 425 foot goal. The huge ferris wheel, which will be the largest in the state, will be just one part of a huge entertainment complex that is scheduled to open on International Drive this summer.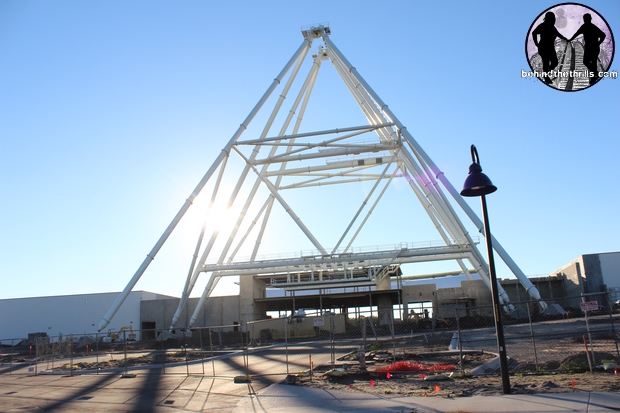 Construction nears what has to be the halfway point, as most of the major steel and groundwork appears to be completed. What appears to be left is the installation of the wheel mechanism that will rotate riders along the 425 foot path.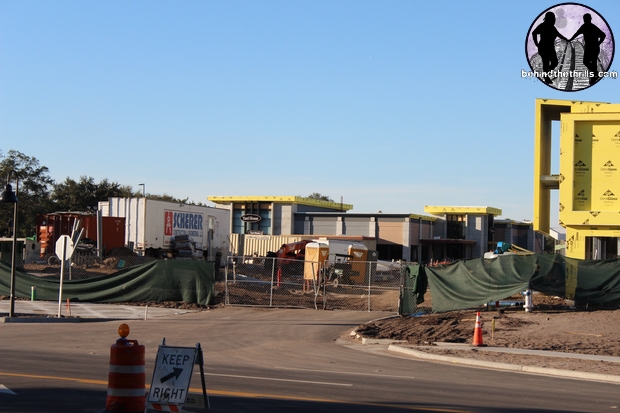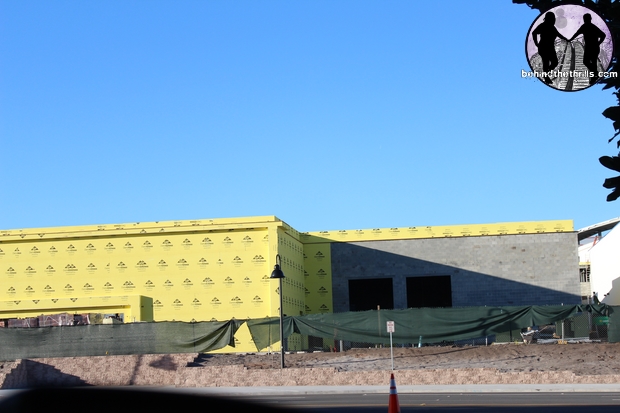 The area will also be a huge entertainment complex, featuring shops, restaurants and attractions. The construction on that part of the project is ramping up with some outside work nearing completion. Once completed, The Orlando Eye entertainment district will be home to Madam Tussauds Wax Museum, Sea Life aquarium and a ton of new restaurants that will be venturing into the Orlando market for the first time.
Slideshow-More Orlando Eye goodness
While there isn't an exact opening date announced yet, it appears that the attraction could be targeting a Memorial Day opening. While that is just three months away, the progress on the project seems to be moving along rather rapidly. It's very possible that the time table could be pushed back as far as August, but with the break neck speed construction is moving along, it's not likely.
Stay tuned for even more updates from The Orlando Eye. Be sure to follow along with us on Twitter @BehindThrills for the latest updates.