Walt Disney World is such a huge place, that it's nearly impossible to take it all in at once. Nearly. Of course, just like all things Disney it is possible to see everything at the resort, as long as you plan it out…or if you get the right perspective. That's where Characters in Flight comes in. The huge helium balloon ride takes you above the crowds, and let's you not only see everything at once in Disney, but if you're lucky, and know where to look, everything in Orlando!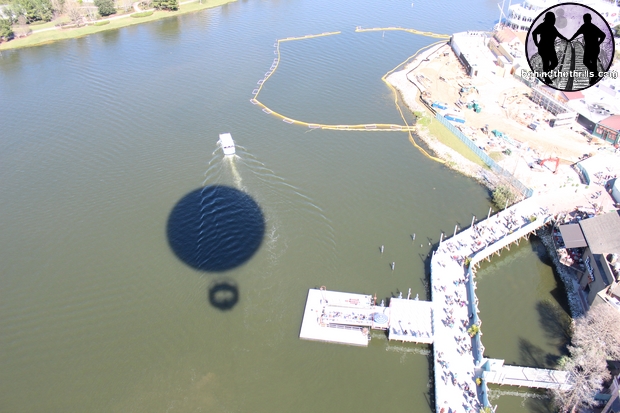 Characters in Flight is a helium filled balloon, tethered to the ground, that takes you 400 feet into the air. The ride is run by Aerophile, and is a separate ticket attraction located at Downtown Disney. The flight is open to all ages, and is open depending on the weather. Tickets are purchased at the kiosk in front of the balloon, which also sells posters, pins, and all manner of Disney style souvenirs.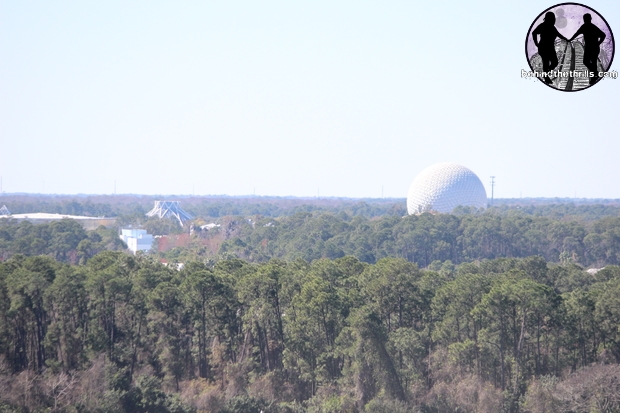 Once you're up in the air, however, the view is absolutely breathtaking. Guests are free to roam the open air gondola at their leisure, and get a good look all around Orlando. The first thing that guests will see is the iconic Spaceship Earth at Epcot. Guests can see not only Epcot, but also Disney's Hollywood Studios and Animal Kingdom. What they can't see is Magic Kingdom, though you can see some of the hotels very well.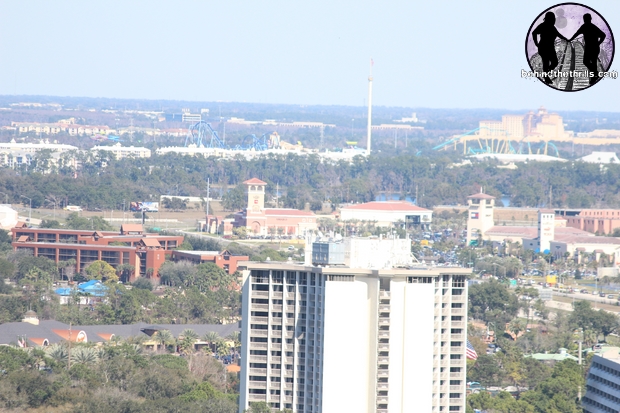 Looking to the north and east, guests can see many other Orlando area attractions, including SeaWorld Orlando. The height of 400 feet makes it perfect to see other attractions as well, such as Fun Spot, the new Orlando Eye Ferris Wheel (under construction) and if you know where to look, Universal Orlando.
Video-Soar through the sky with Characters in Flight
The cost is $18 dollars for adults and $12 dollars for kids, although we were able to get a really great deal on Groupon, which runs the deal from time to time. Guests of all ages and sizes can enjoy Characters in Flight. The experience is completely different from day to night as well, with the city and surrounding Disney areas taking on a whole new life.
Slideshow-Get a better glimpse at Orlando from the sky

Click here if you can't view the slideshow
The attraction is opened depending on the weather, and high winds. Reservations are not accepted in advance, and the ride is not for everyone. If you do have a fear of heights, it may not work for you, but it is a great safe way to get over your fear with a very breathtaking glimpse of the sights around Orlando.
Be sure to stay tuned for more Disney fun, and also follow along with us on Twitter @BehindThrills for the latest updates.
For more information about Characters in Flight at Walt Disney World, including hours and ticket prices, visit the official website by clicking here!