You want nothing taller? How about nothing faster? Wet n Wild Orlando, America's original water park has just announced a brand new slide coming to the park this summer. It promises to be the tallest, fastest slide of it's kind and will be a sure way to send guests speeding towards a cool down this summer.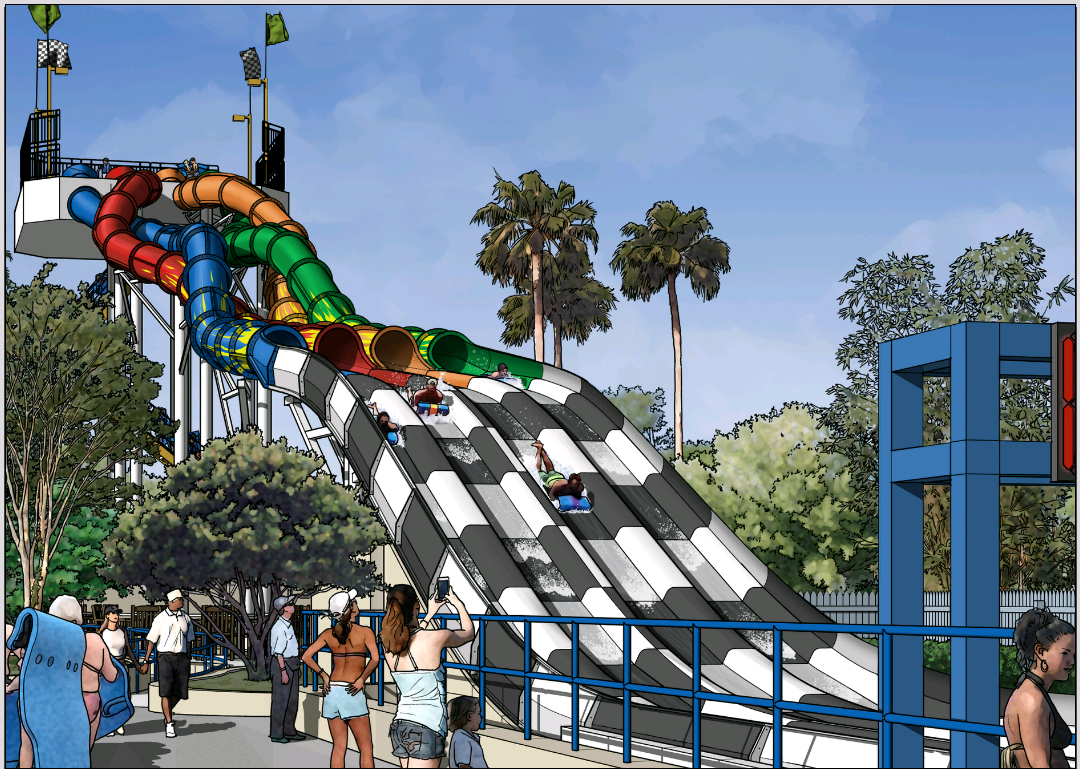 Aqua Drag Racer will pit four racers against each other when it makes it's debut this summer at Wet n Wild Orlando. The new slide is the first major slide since the park opened BrainWash in 2008 and the first attraction since 2012 when the park opened the huge kid area, Blastawa Beach.
"The new Aqua Drag Racer will pull guests into a high-speed thrill ride unlike any other around," said Michael Black, Sr. Vice President & GM of Wet 'n Wild. "This ride combines friendly competition along with the excitement of sharing the rush with family and friends."
The new ride is the second major waterpark attraction coming to the Orlando area in 2014. Late 2 p 13, Aquatica Orlando announced Ihu's Breakaway Falls. That attraction will be a massive new free fall attraction, all the details of which still aren't known. While Aquatica Orlando is amping up the thrills, Wet n Wild Orlando looks to be adding more family friendly fare to a thrill soaked park.
Guests will face off at the starting line and then speed through twisted tubes, and darkened drops before splashing down at the end for a photo finish.
The new attraction will make a splash later this year at Wet n Wild Orlando.
Stay tuned for more details on this and other waterpark attractions come g this year. Be sure to follow along on Twitter @BehindThrills for the latest updates!
For more information about Wet n Wild Orlando, including tickets, visit the official website by clicking here!