The Darkness Haunted House Tours during Transworld's Halloween and Attractions Show are coming again on March 20-23, 2014 in St Louis, Missouri. The Darkness has been featuring tours during the HAA Show the past several years showcasing unbelievable set design, special fx, behind-the-scenes tours, and much more. Every year, The Darkness haunted house is renovated between the end of the previous Halloween season and the opening of Transworld's HAA tradeshow. Over the past five years, The Darkness is said to have spent over 2 million dollars renovating their haunted house for the industry tradeshow attendees. In 2014, they will attempt their most daring renovation yet as they create several new FX and animations that directly interact with customers.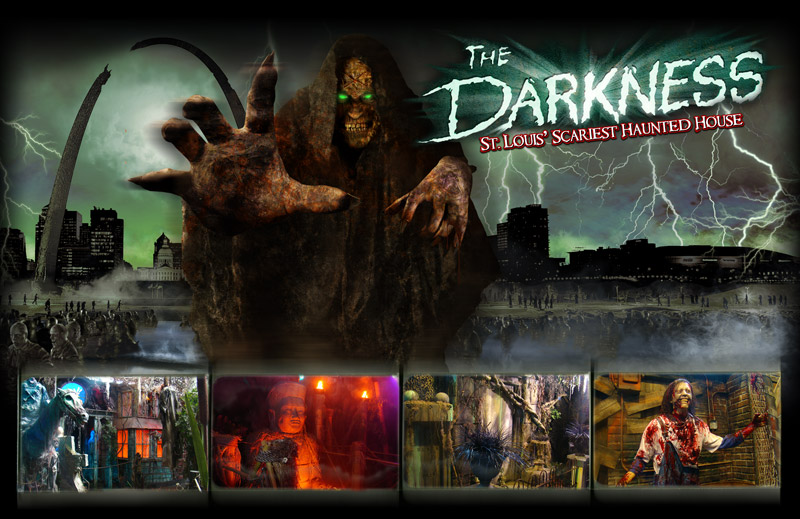 The 2014 renovation will include several completely new rooms inside The Darkness, upgrades in Terror Visions 3D, and feature many new animations from companies like Unit 70, Gore Galore, and custom FX from Halloween Productions. Every animation and special FX created for The 2014 Darkness haunt tour has never been seen before. Two notable highlights on the tour will include a giant Venus Flytrap that will swallow guests whole PLUS a room where a massive saw will cut through the entire roof of a scene! Are you ready for the biggest haunt tour ever produced?
Sneak Peek Construction Photo (lights on)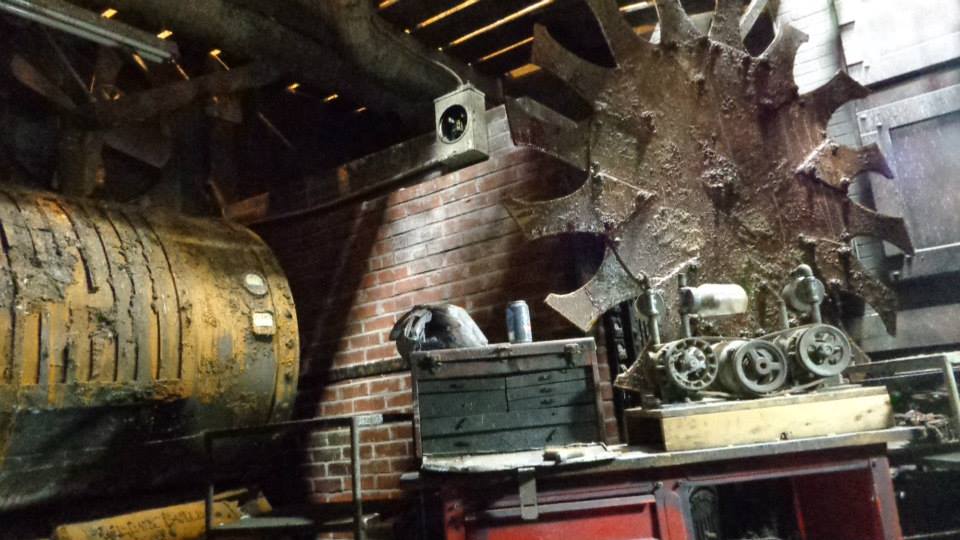 Sneak Peek Construction Photo (lights on)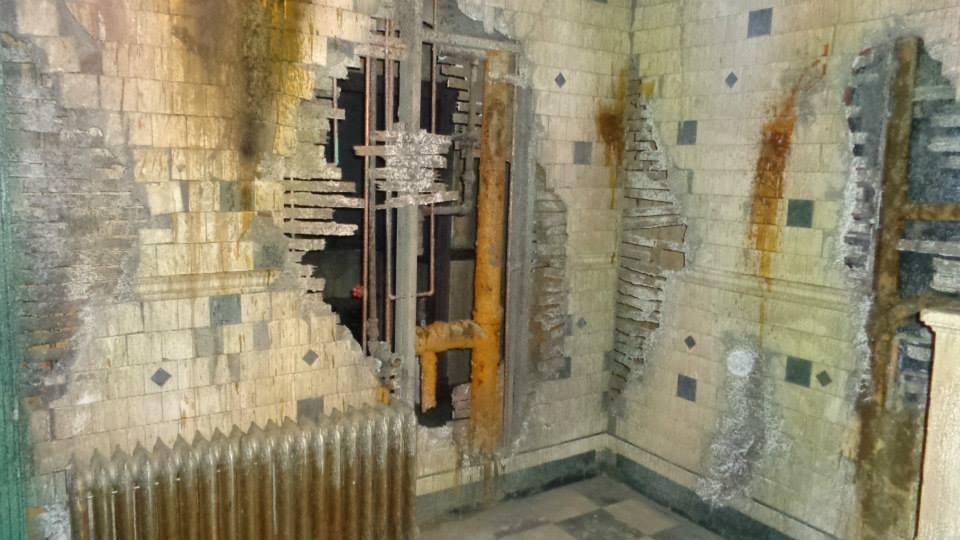 The Darkness will offer three different tours including a Thursday night Behind-the-Scenes Tour, where individuals can walk through at their own pace taking photos and video. On Friday, they will offer a Limited Behind-the-Scenes Tour which includes food, drinks, and a seminar from the crew of Halloween Productions explaining how the scenes, animations, and detail work was created. Finally on Saturday, guests can experience The Darkness with Live Actors Tour and prepare to scream!
Check out this behind-the-scenes preview of this years tours!
Watch the highlights of last years awesome tour below!
Prepare to see one of the most talked about haunted houses in America March 20-23, 2014!
Visit www.TheDarkness.com to get more details and tickets today. Tickets are cheaper the earlier you purchase them and each year most tours sell out fast, so get your tickets early! You can also go directly to the buy tickets now page here.

Transworld's Halloween and Attractions Show (March 20-23, 2014) is the biggest tradeshow for owners and operators in the Haunted Attraction Industry with over 150,000 square feet of animations, props, costumes, masks, and services. The show has created a market place for the Haunted House industry. Learn more at www.HAAShow.com *the tradeshow is not open to the public*

A Tiny section of Transworld's HAA Show Floor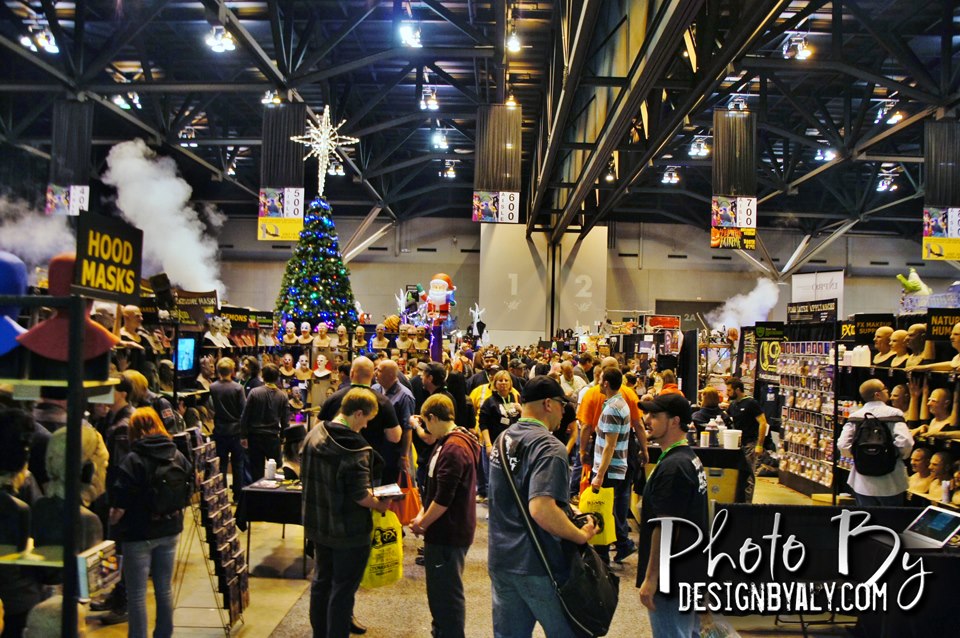 Follow along on our socials as we post live updates from the tradeshow floor, special events, haunt tours, and exclusive parties the entire week!
twitter: @BehindThrills
facebook: /BehindThrills