Mes amis, mes amis! Laissez les bons temps rouler! It's time once again to let the good times roll as Universal Orlando kicks off their massive 19th annual Mardi Gras! This year it's bigger, and longer than ever with three new floats and loads of beads, bands and…Minions? This year Universal Orlando rolls out Mardi Gras for the longest run ever, and more fun than you shake a crawfish at.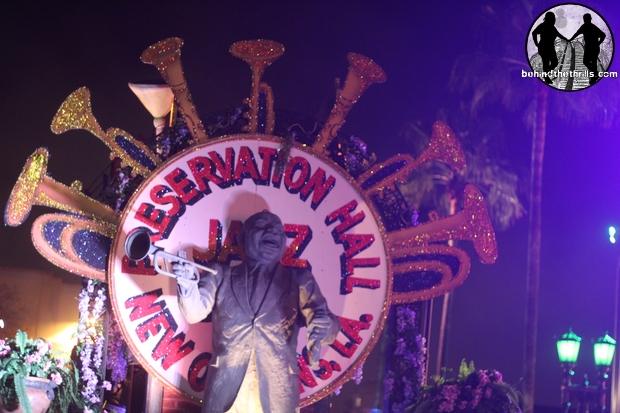 Despite rain and chilly weather, Universal's Mardi Gras kicked off Saturday night with the 19th annual Mardi Gras. This year's "Grand Celebration" is themed to the Jules Verne Classic, "Around The World in 80 Days". With the new theme, brought new floats, as well as some returning favorites.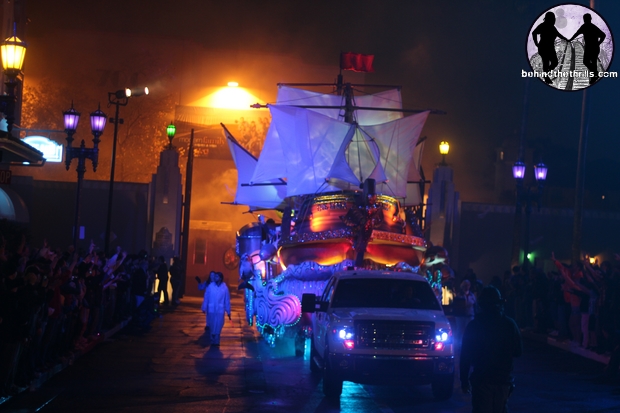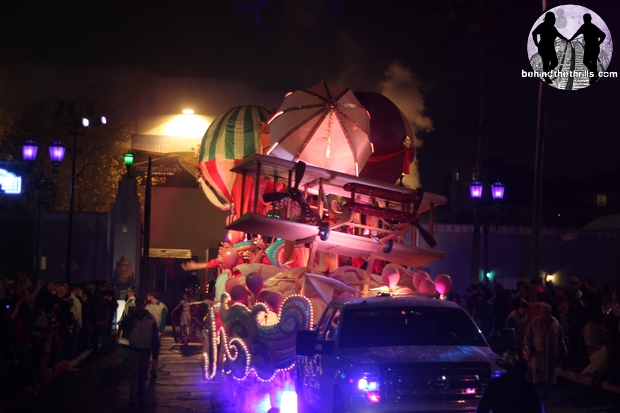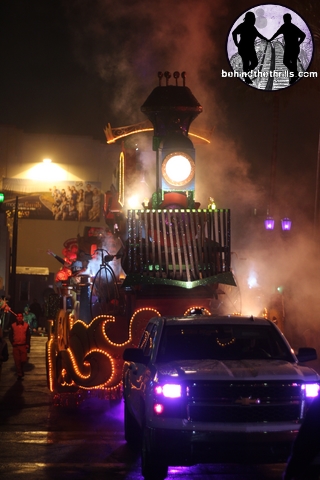 Each of the three new floats gave guests different ways to travel the world. Set Sail on a huge ship, with billowing sails and surrounded by ocean life like dolphin and a huge octopus. Go by air with a hot air balloon, an airplane and even a zeppelin. Take to the ground by train, and a really cool one at that.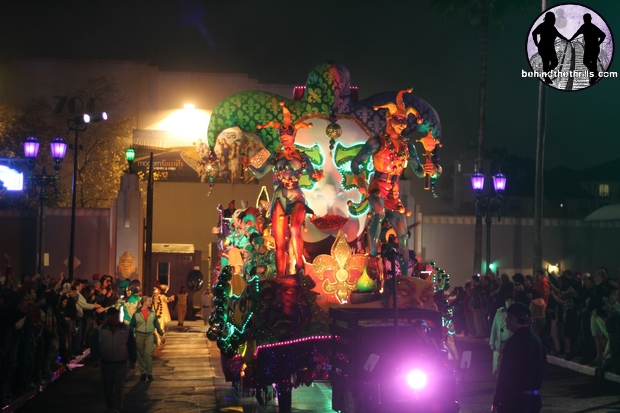 Also new this year is the revamped Jester's float, with a new look and design. The float takes the traditional jester, and brings him up to date with a new three dimensional look. Returning favorites include The Mexican Day of the Dead (which many called the voodoo float thanks to American Horror Story), Splendor of India and Chinese New Year.
Video-Check out this year's full Mardi Gras Parade at Universal Orlando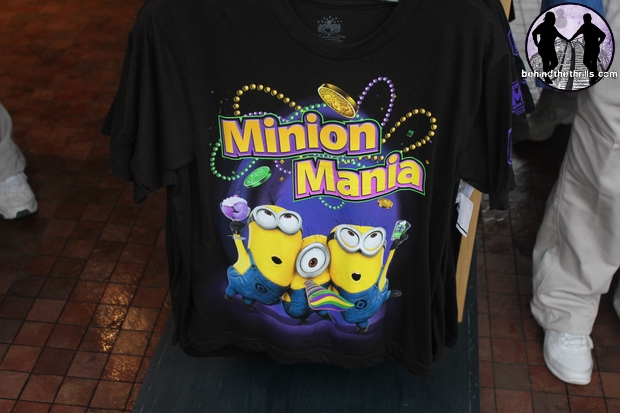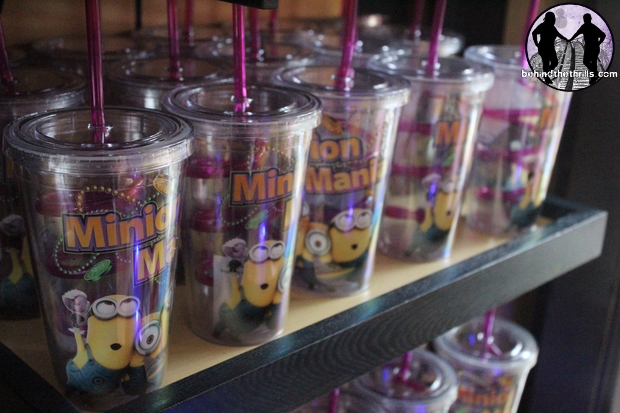 The Minions from Despicable Me get in on the fun this year with specialty Minion Mardi Gras merchandise. While the minions themselves do not appear in the parade, they can be seen in their own Superstar Parade every afternoon. Cute shirts and cups have the minions catching beads. It's another way of Universal saying that their Mardi Gras is for the entire family.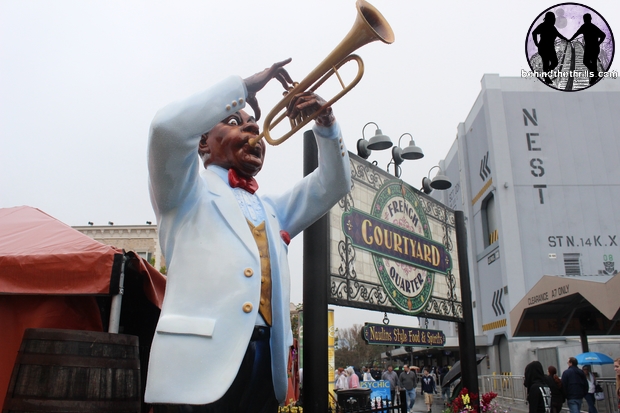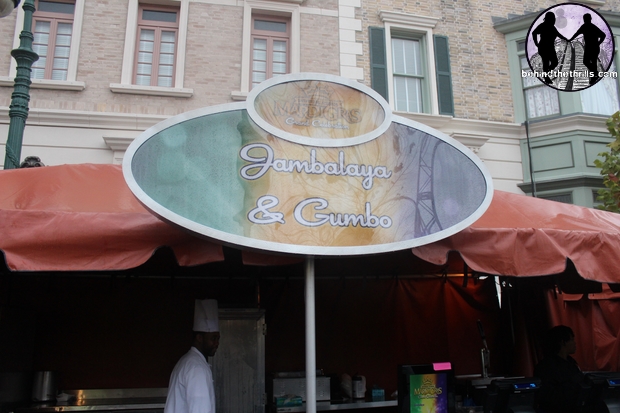 For an authentic taste of New Orleans, guests can cruise the French Quarter which opens at 5p.m. every day. Jambalaya&Gumbo, Muffalettas, Po boys, there's a taste of the Big Easy lurking down the streets. Each dish ranges from $5-12 dollars depending on the item, and is usually enough for single servings. If you're looking for sounds a little more authentic, then you can catch bands directly from the Big Easy on the little stage inside the French Quarter playing periodically throughout the evening.
You'll also be able to see many of the parade performers and stilt walkers in this area as soon as five o clock. While the event happens rain or shine, the performers are usually not out early or on stilts if the ground is wet or if there has been a constant rain all day.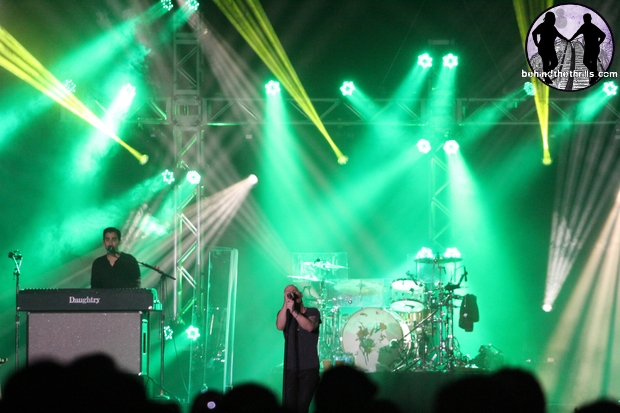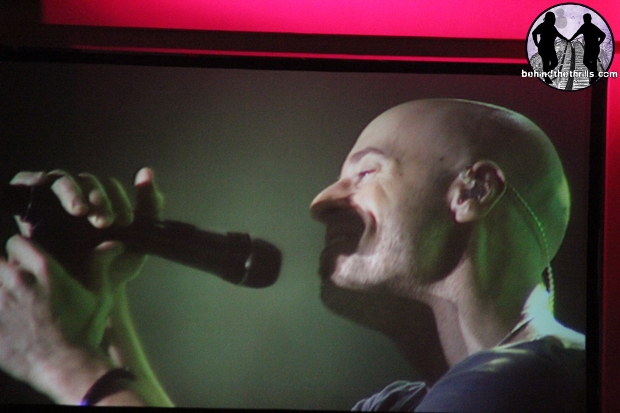 Of course the headline for every Mardi Gras night at Universal Orlando is the huge concert. This week American Idol legend, Daughtry performed to a very packed crowd, despite the rain. Guests lined up as early as 2p.m. to get a good spot at the front of the stage. All concerts are included with theme park admission, and the concerts are standing room only. The gates to the stage usually open around 4p.m. so make sure to get there early if you want to get close to the stage. If not, then there are screens around the park to better see the stage.
Slideshow-Check out more pictures of Mardi Gras at Universal Orlando

This year's Mardi Gras at Universal is a Grand Celebration and extends all the way until May 31st. Not all of the bands have been announced yet, though many of the bands have been announced. Next week will feature two events on Saturday and Sunday, and Robin Thicke performing the following Saturday night.
For more Mardi Gras fun, be sure to stay tuned. Follow along with us on Twitter @BehindThrills for the latest updates.
For more information about Mardi Gras at Universal Orlando, including tickets, visit the official website by clicking here!