It's always bound to happen. Universal Orlando has raised their ticket prices, just days after Disney has raised theirs. It's been the trend, and it was expected. However, the odd thing is that Universal hasn't raised their ticket prices online, just at the front gate. We take a look at that, plus, we take a look around the park at all the construction happening, especially Diagon Alley.
While the prices for a one day, one park ticket are not listed on the price chart, we were told that the price is now $96 dollars. That's up four dollars from the price listed currently on the official website, which is $92 dollars. That brings the cost of the ticket after tax to $102.24.
Here's the break down of the other prices:
Two day one parkAdult: $155.99 up from $125.99
Child (3-9): $145.99 up from $115.99

Three days one park

Adult: $165.99 up from $140.99
Child (3-9): $154.99 $129.99

Four days one park

Adult: $175.99 up from $150.99
Child (3-9): $163.99 up from $138.99

Two Park TicketsOne dayAdult: $136.00 up from $128.00
Child (3-9): $130.00 up from $122.00
A huge jump in daily ticket prices, but of course, the more you stay the less you pay. Unlike Disney, the prices of the Florida Resident Annual Passes did not go up, making it the most attractive pass to purchase. As of the time that this article was written, the prices of the tickets have not gone up online, so if you're looking at going to Universal within the next few months, now is the time to buy online! Click here to purchase tickets!
So, why the sudden increase in ticket prices? Well, the biggest reason is because Disney is usually the barometer on these types of things. If people are still willing to pay $99 dollars for a Disney ticket, then it's pretty safe to say they'll pay three dollars less for a Universal ticket. The biggest reason, however, is the huge expansion that Universal is going through right now. The Wizarding World of Harry Potter-Diagon Alley being the biggest portion of that. Universal Studios is making history by creating a land inside a theme park, based on a land inside another theme park. It's something that hasn't been done, until now. The park will also be the first to have transportation within two parks, between two parks. You'll be able to ride the Hogwarts Express from Diagon Alley at Universal Studios Florida, over to Hogsmeade at Islands of Adventure.
Looking at the detail of the new London facade, which guests will see as they near Diagon Alley, it's not hard to see that it will be a huge hit with fans. Construction is adding more and more new details every day. Guests will be able to go to London, and see famous Landmarks…but they will not be able to see Diagon Alley…that is until they step around the corner and tap the bricks.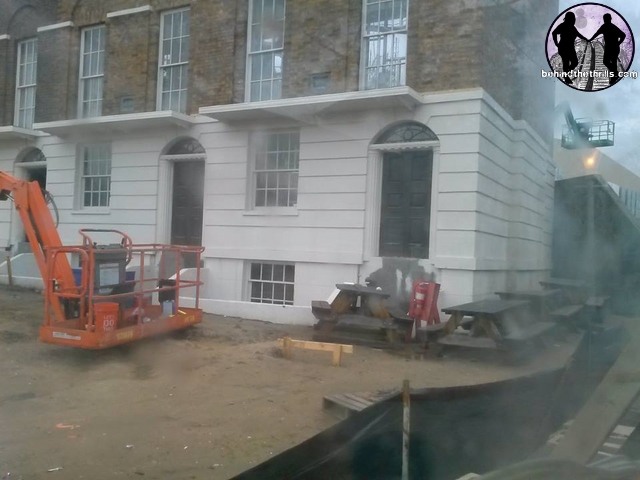 A peek into one of two peekholes reveals crews still hard at work on London, with many details still set to be added. The entire area is set to premiere sometime later this summer. While it's not exactly sure when, it will most likely be around June 20th, which is when the first Wizarding World opened.
If you're looking to stick around for the weekend, Universal Mardi Gras is still happening every weekend! The annual festival has tons of food, a massive parade, beads and of course huge concerts. This week Collective Soul will hit the stage at Mardi Gras. All concerts are included in theme park admission.
Want to know more about Mardi Gras at Universal Orlando? Go behind the scenes with us as we look at the all new floats, food and more!
One of the most unique theme parks at night has got to be Islands of Adventure. While this romp through different themed islands is something to look at during the day, it's even more impressive at night. Right now is about the right time of year to take a walk through the park, as crowds tend to push out early, leaving many spots very quiet. The entire park has it's own soundtrack, and it's very prevalent when the park is quiet. Each area has it's own theme song, as well as various little sounds that you may not notice during the day.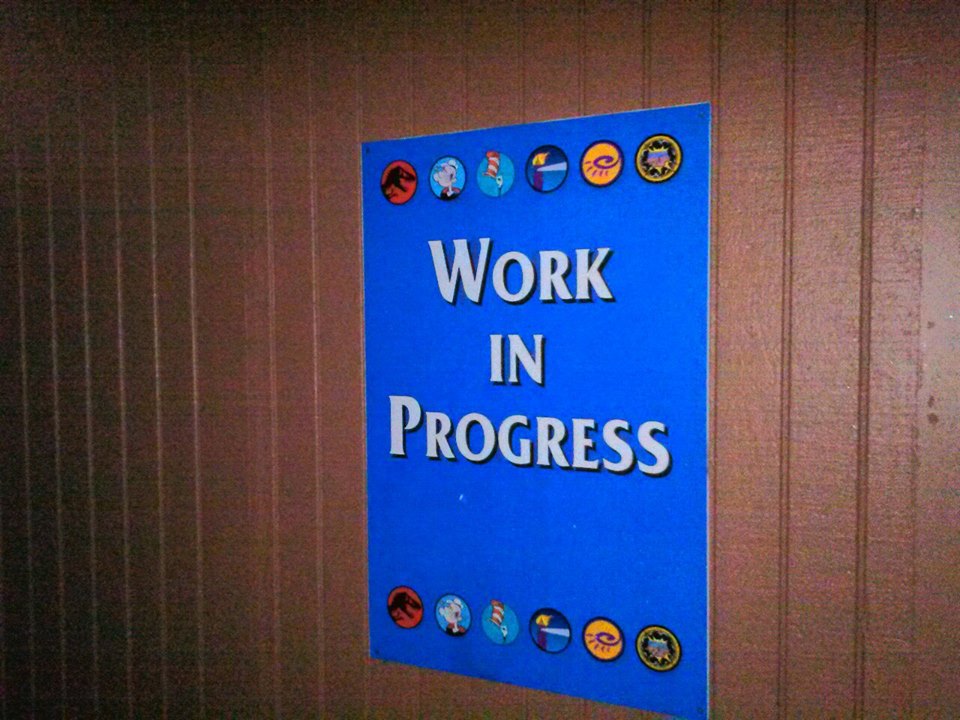 Besides construction work on Hogsmeade, there is tons of work going on at Jurassic Park. The River Adventure is down for it's annual maintenance. It's not been confirmed, but there are rumors that Kong will come to the area right behind Jurassic Park as well. Apparently work has begun on that area, which is right behind Thunder Falls Terrace Restaurant. We'll keep you updated as we hear more.
Slideshow, check out even more pictures from around Universal Orlando!

Click here if you can't view the slideshow
There is so much happening this year at Universal Orlando. The resort will add a fourth hotel to their onsite line up, Cabana Bay Beach, which will feature value pricing huge family suites, a huge pool with a lazy river and early entry into the Wizarding World of Harry Potter. Also, Universal is updating their CityWalk area with eight new venues scheduled to be online before summer. So far Universal already has opened Red Oven Pizza and Antojitos Authentic Mexican Restaurant, both to rave reviews.
Stay tuned as we bring you more from Universal Orlando, and be sure to follow along with us on Twitter @BehindThrills for more updates!
For more information about Universal Orlando, including tickets, visit the official website by clicking here!