Whether you call it Minion Mayhem, Despicable Me the Ride, or simply The Minion Ride, Universal Studios Hollywood is hoping that yellow equals green with it's all new attraction for 2014 based on the hit film series, Despicable Me. The marketing for the new attraction has picked up steam, and we even now have a rumored date.
Universal Studios Hollywood bis starting to roll out the marketing for the all new attraction-Despicable Me:The Ride. It is said to be a clone of the same attraction at Universal Studios Florida. Oddly, that attraction is known as Minion Mayhem. Why the difference? It could be simply because the park will have more than just the ride opening. Universal Studios Hollywood will also be opening Super Silly Fun Land, which will feature new dining and shopping v options, as well as a carnival game type area. The area will also feature a smaller flat ride, much like the Kodos&Kang ride at Universal Studios Florida.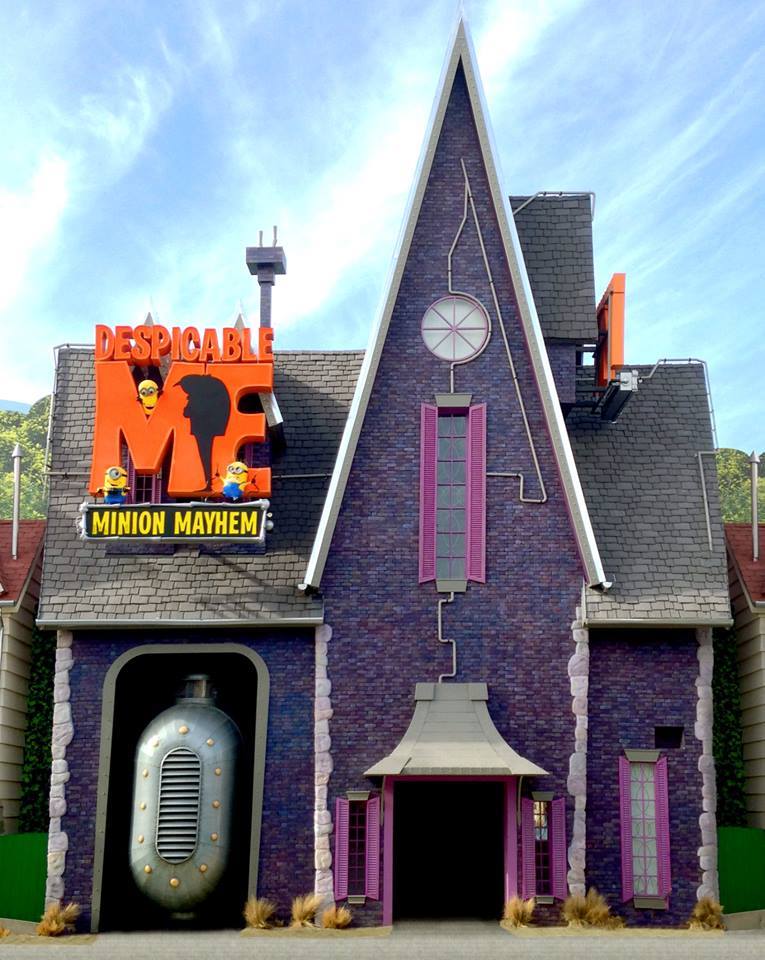 The park also gave a peek at the fully finished ride facade, which is a full version of Gru's house from the film. It's going to be a larger version of what is already in Orlando. It's believed that the entire ride system will be the same as it is in Orlando, with a theater type motion simulator base, and early previews have revealed the ride will utilize two theaters doubling the capacity of the ride.
The attraction is being marketed with a Spring 2014 opening, but we have heard a more solid opening date of April 10th. That's not an official date, but insiders say that is the target Universal Hollywood is aiming for. We may even see a soft opening as early as March, but again nothing set in stone.
Stay tuned as we find out more. Be sure to follow along on Twitter @BehindThrills for the latest updates.
For more information about Despicable Me at Universal Studios Hollywood, visit the official website by clicking here!