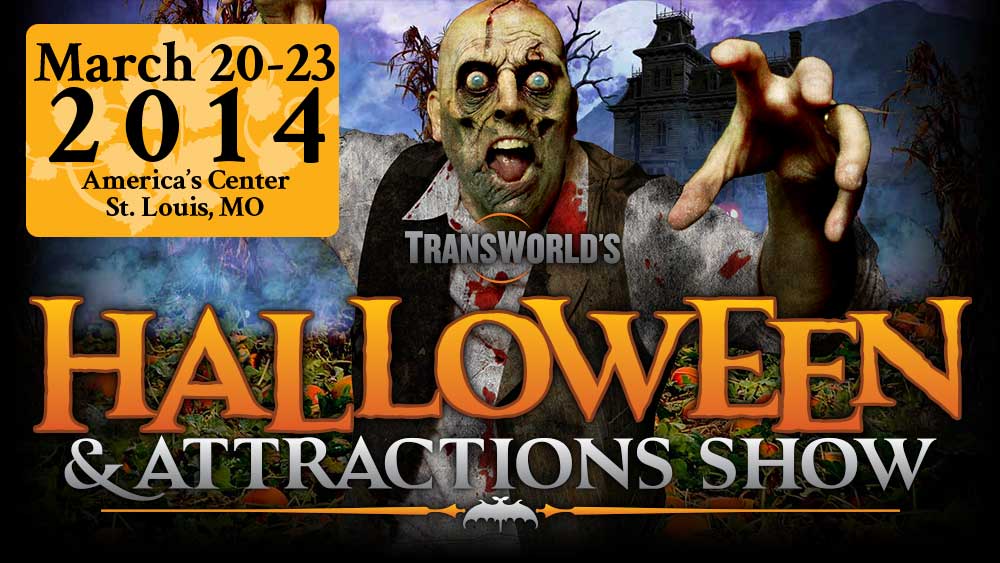 For 20 years, TransWorld's annual Halloween & Attractions Show has created the ultimate marketplace for the Haunted Attraction industry. Every year in March, attraction owners, operators, and designers gather from around the world to network, get fresh ideas, and purchase new products for their attractions in St. Louis, MO. With hundreds of the worlds best haunt vendors and professional make-up artists all in one location, this is "THE" show for haunted house owners and operators. Here you will see some of the worlds top pneumatic props as well as the latest and greatest high tech attraction gadgets. Need theater special effects, gory bloody makeup, or movie quality costumes? They have that too.
The 2014 HAA Show is set to be literally the biggest yet, with over 50 new vendors this year (many of whom have never exhibited before!) Take a look at the Trade Show Floor Plan to get a sense of how massive this show will be!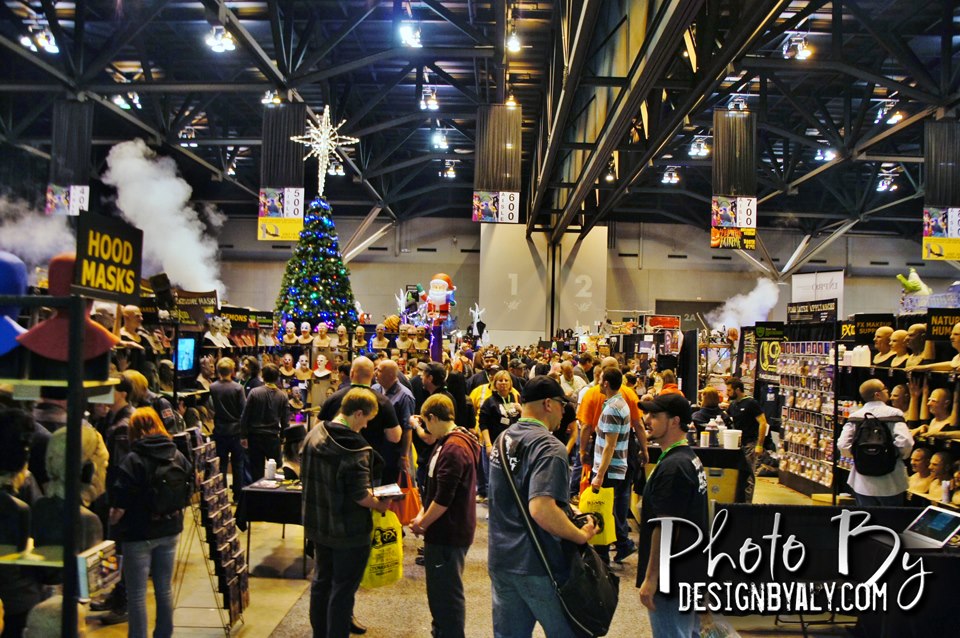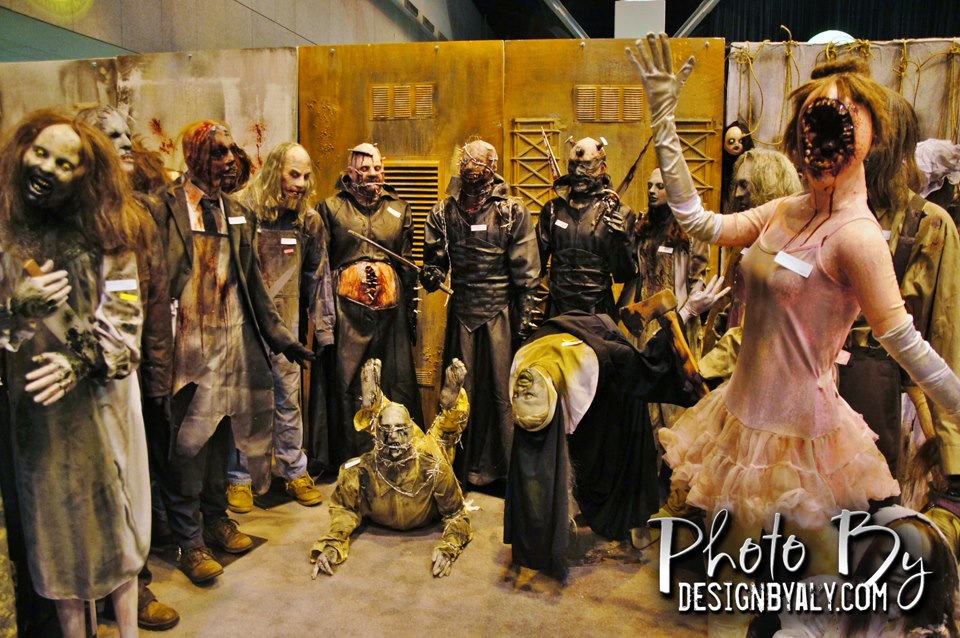 The show floor also features a special "Dark Zone" area for vendors that require total darkness to show off their products and services! In the Dark Zone, some of the biggest and baddest animatronics on the planet are displayed from well known vendors such as; Scare Factory, Poison Props, Dead House Designs, GEP Vortex Tunnels, Hazard Room, and many more!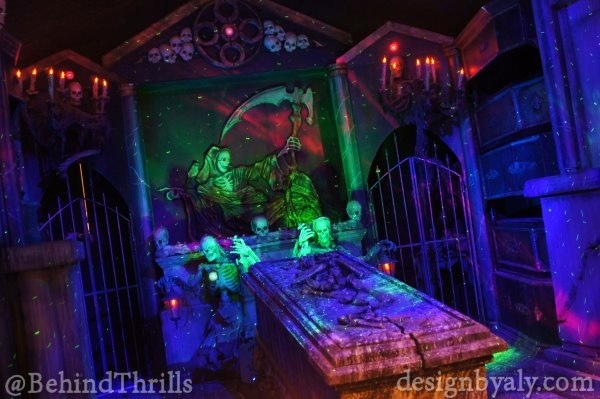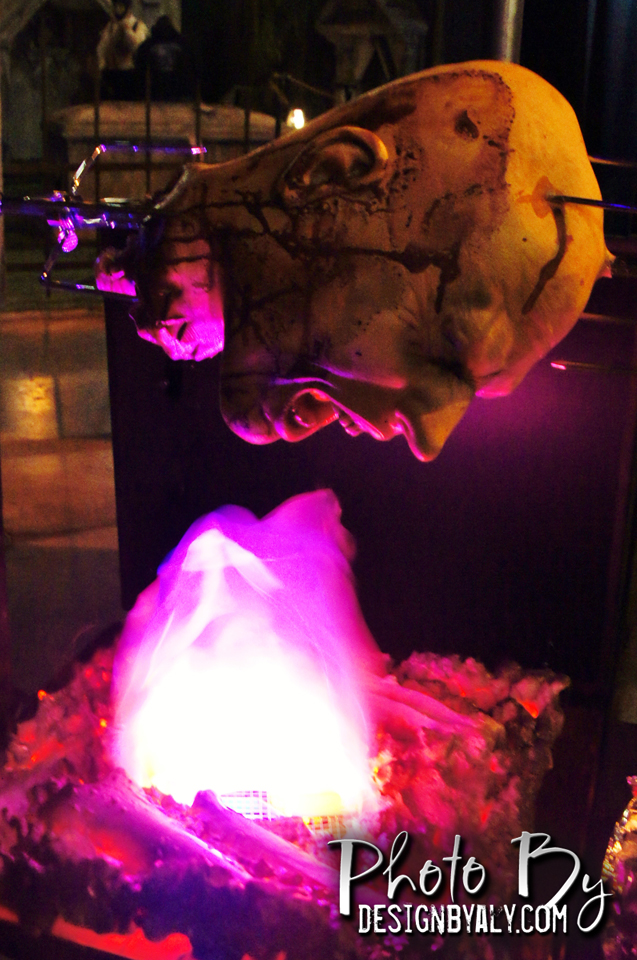 One of the highlights of the show is the interactive haunted house. Created each year by Mike "tattoo" Krausert and his Cutting Edge Scenic Design team, vendors donate items to make a full scale haunted house with actors come to life right in the middle of the show floor! This takes elements from many different aspects of the show and puts them in one place, so that buyers can see first hand how it will work in a haunted attraction. Below is the layout for the 2014 Interactive Haunted House.
On Saturday, March 22 at 1:00pm, attendees have a chance to purchase scenes and sets from the haunt as they are auctioned off as complete rooms. This is your chance to bring home a highly detailed set or complete scene to your attraction or store! Below is a walk through of the 2013 interactive haunted house.
Besides the massive trade show floor, the Halloween & Attractions Show features daily educational seminars and demonstrations conducted by some of the industry's biggest names. Learn about every aspect of the haunted attraction business, from actor training to business plans, getting sponsors, how to create a perfect zombie makeup, how to effectively use social media, modern marketing techniques and much, much more! Classes start with All-Day Speed Seminars on Wednesday before the show, followed by regular seminars every day through Sunday.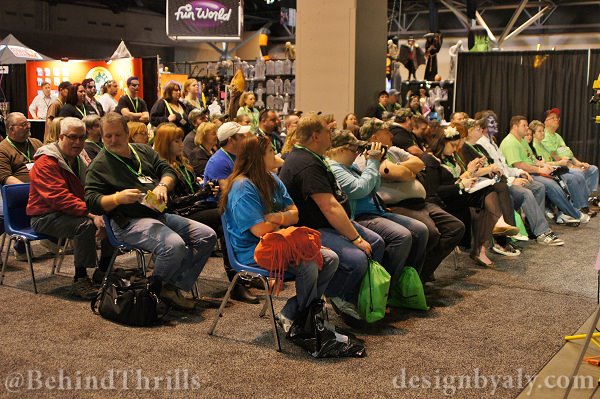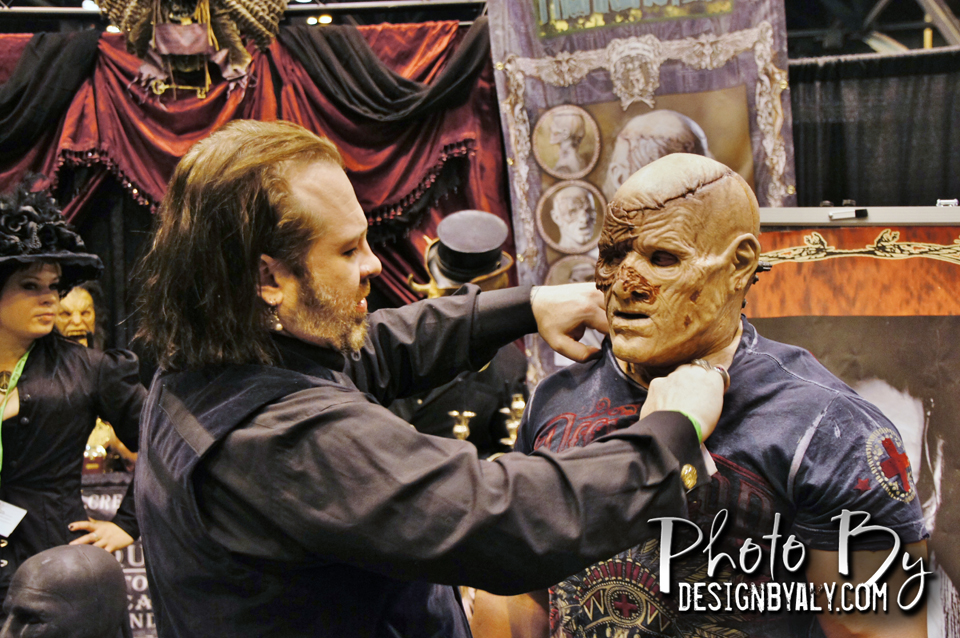 Don't forget to register for all the daily events and party the night away while networking with fellow haunters from around the world! This year's special events and parties include TransWorld's Opening Night Kick Off Party at the Ramada, Insane Shane's Kick-Off Party, Darklight's  City Museum Event, Monster Makeover Challenge, The Price is Fright, and The Darkness Haunt Tours! (click here for our full article + a sneak peek video of The Darkness Tours)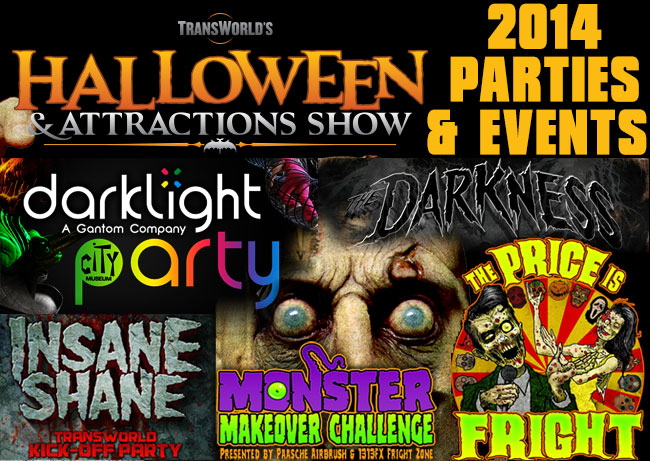 Atrox Factory® and Disturbia® Haunted Houses along with TransWorld Trade Shows will once again bring Horror Celebrities to the show for meet & greet sessions. You'll see many familiar faces from popular horror movies and TV shows on the trade show floor, like Ed & Marsha from the Travel Channel's "Making Monsters" and dozens of contestants from SyFy's "Face Off". Celebrity guests will appear on Friday & Saturday at Booth #1025!




One of our favorite events is the Haunted Attraction Association Live Auction! Friday night March, 21st The Haunted Attraction Association will host their annual live auction. This gives attendees a chance to purchase products for a great deal while supporting the industry at the same time! In years past, there has been some HUGE SAVINGS come out of this GIANT AUCTION! Take this opportunity to hang out with your friends, have a cold beer from the cash bar, and bid on some of the industry's finest new props, animatronics and services!
Friday March, 21 2014
FREE to all TW Show attendees
Doors open @ 5:00 pm
Convention Center Room 230-232
If your a haunted attraction vendor, owner, home haunter, student, actor, artist, or even an enthusiast, you should sign up to be a member of this great association! The HAA is THE ONLY official association in the haunted attraction industry. More details at www.HauntedAttractionAssociation.com
March 20-23 we'll take you on an exclusive tour inside America's Center on the show floor and hit all the hottest events surrounding this massive convention in downtown St Louis. Throughout the weekend we will be interviewing some of the country's leading make-up artists as well as some of the top vendors, haunted house owners, and show sponsors in the haunt industry. See ya in St. Louis!
To register and for more info visit: www.hauntshow.com
Follow us on twitter: @BehindThrills
Facebook: facebook.com/BehindThrills