Hey there, hi there, ho there! This week, as always, there's tons of stuff happening in the Wonderful World of Disney. The continuing trend of new Marvel news and sneak peeks is a welcome one, and plus there's a slew of new merchandise and events going on. It's always a great time to be a mouse fan.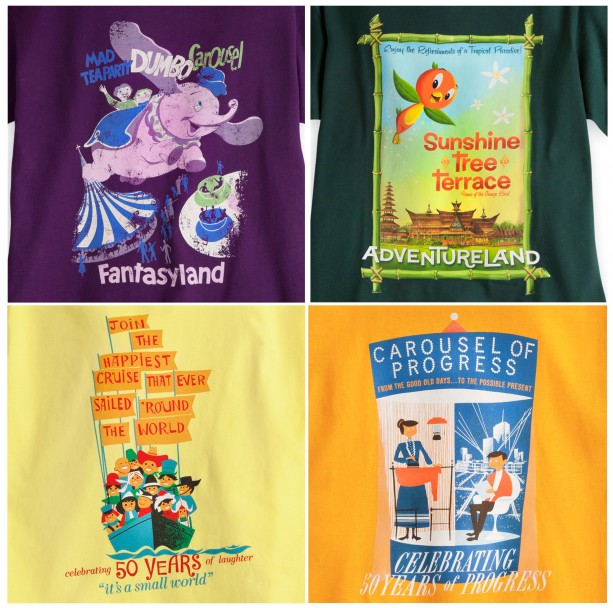 A cool collection of Disney poster themed shirts will be on sale beginning this week on the official Disney Parks online Store (click here). The Fantasyland and Adventureland shirts are now on sale and will be on sale until April 20th. The two 50th anniversary shirts will go on sale shortly after. The shirts are a very limited edition, and themed to classic Disney posters.
LEGO sets are all kinds of crazy. They have Lego sets for just about every single movie, show and special happening. Why don't they have a set for Disney attractions like The Haunted Mansion? There's an official Lego site that allows people to submit ideas, and then vote for it. If it gets enough votes, then it gets made. While it doesn't appear that LEGO Haunted Mansion would be a great idea, it really kind of is. The different attractions at the parks all over the world could be featured, as well as different characters to collect. Let's not even get into the possibility of scene building and the Doom Buggies! If that's successful, we could see a line of official Disney parks attraction Legos for every attraction. Go vote and share your support now! 
Epcot is unveiling an all new "after dark" plan that allows guests to hang back, have a few drinks and grab a few bites to eat. The new offering is just a way to relax after Illuminations ends, and is a way to hang back and the let the crowds disperse. The cost is $35 dollars, and includes a flight of drinks, as well as food. It sounds okay, but how about some live entertainment to lighten the mood? To make a reservation click here!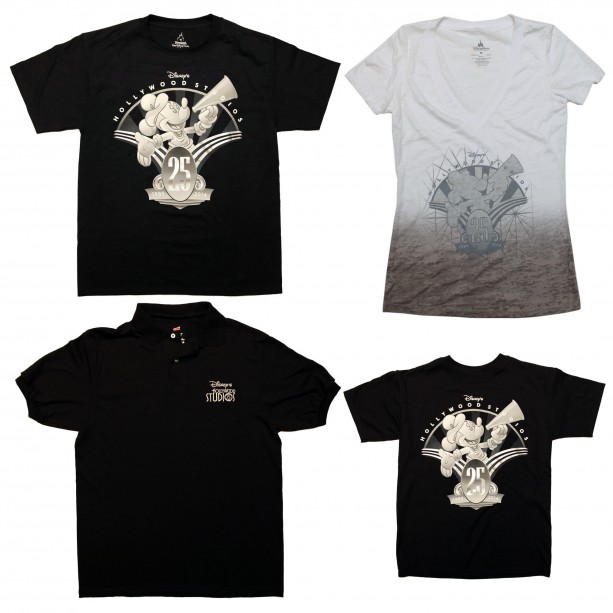 Disney's Hollywood Studios is turning 25 on May 1st. To commemorate the park is rolling out an all new…line of merchandise! Right. So the Mickey director design looks pretty classy. They've got a ton of great looking stuff, including Duffy and pins. Check out more details on the Disney Parks Blog (click here).
Imagineers have recently been spotting riding the all new Seven Dwarfs Mine Train coaster thing, and all signs point to cast member previews soon, as well as soft openings. However, if you want to catch a glimpse of what it looks like on the inside…
The new animatronics are allegedly some of the most complicated ever in Disney history. They really look great, but we were promised some static figures that were originally used in Snow White's Scary Adventures!
Do you want to win a million dollars? Can you pitch? If you want to try and win a million bucks, Disney is looking for your Million Dollar Arm, in conjunction with their brand new movie...the story of the guy with a foot…  Million Dollar Arm! There will be contests all over the country, and if you can pitch like a beast, you can at least win a trip to see the film's world premiere. You can also blow out your rotator cuff…but that's fun too! The fun starts April 26th, and you could really win a million bucks! More details
Many, like myself, have not yet jumped on the Disney Infinity train. It's tempting, but really, is it really worth it? After exhausting many of it's characters, there seems to be no place to go…or is there.

Disney Infinity will release Marvel characters to the playable, buildable universe. There will be a huge release party at the end of April…of course our invite seems to have been lost in the mail…ahem:::cough cough:::…but the concept sounds like it just might move me (and millions of others) off the fence and into the playing field. Of course this won't be super stylized fighting, but the chance to play with characters in a custom world is promising. The real question…will Deadpool be himself, or will he be toned down?
Finally you can catch a special glimpse of Marvel's Guardians of the Galaxy (what a bunch of a holes) that hits theaters in August. There's some new footage, so spoiler be warned, but mostly it's cast interviews.
The film looks like a blast, even though it's not what looks like the typical comic book film…in actuality, it does! It looks exactly like the kind of crazy stuff that you would see in comics!