Despicable Me Minion Mayhem opens this Saturday at Universal Studios Hollywood. The all new attraction features the lovable Minions from the Despicable Me series, as well as Gru and the girls. It's Universal Hollywood's first "kiddie" attraction, which has everyone excited. No one, however, is more excited than James Franco.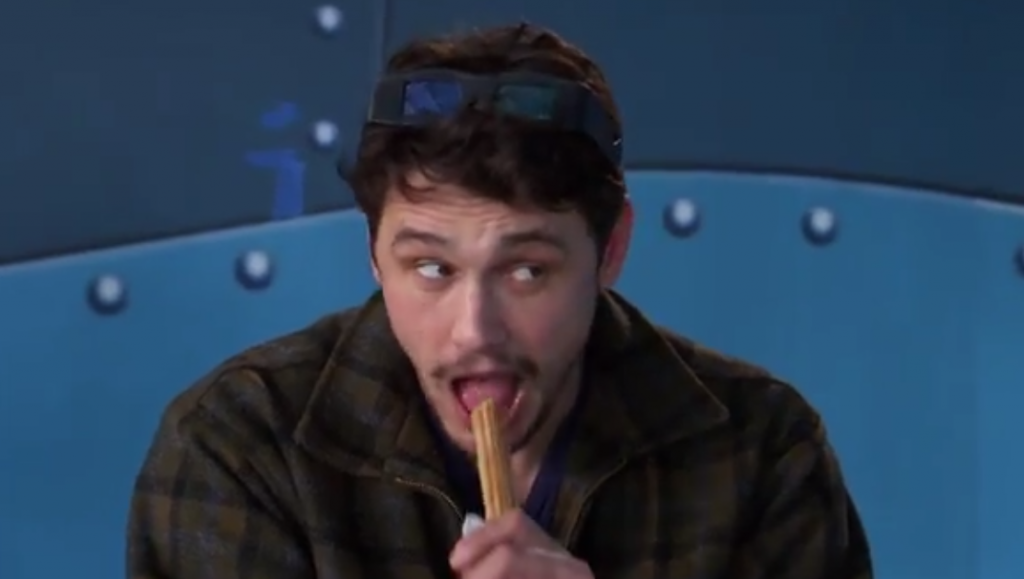 Universal Studios Hollywood has released a rather funny commercial for Despicable Me:Minion Mayhem starring the Oz:The Great and Powerful star James Franco. He's very excited to see what the Minions have in store.
Video-James Franco is first in line at Universal Studios Hollywood for Minion Mayhem
Unfortunately for James Franco, we've already seen the attraction and have experienced all the fun during a very special sneak preview of the ride and area. The new attraction takes guests into the world of Despicable Me, by taking you into the neighborhood from the film and into Gru's house.
Video-Take a walk through Gru's House in the all new Despicable Me:Minion Mayhem Queue
The new ride is just the start of the all new area, as later the ride will be joined by Super Silly Fun Land, an all new interactive play area aimed at kids. The area will feature interactive water areas, slides, and even a spinning ride.
Video-Journey to Super Silly Fun Land and Gru's Lab
Despicable Me:Minion Mayhem opens this Saturday at Universal Studios Hollywood, but stay tuned as we walk the yellow carpet this Friday! I'm sure we'll see James Franco. Be sure to follow along with us on Twitter @BehindThrills for the latest updates!
For more information about Despicable Me:Minion Mayhem at Universal Studios Hollywood, visit the official website by clicking here!