Ihu's Break Away Falls at Aquatica Orlando is getting ready to become the tallest multiperson drop slide in Orlando. The new slide, which will make it's debut on May 9th, will feature three breakaway boxes where friends can watch each other drop…one by one. While it's still a month before the opening of the new attraction, we take a quick peek at the new slide.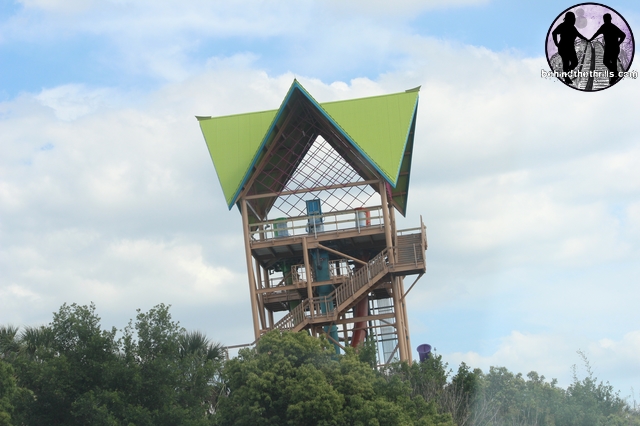 The all new slide is one of the tallest points along International Drive, able to be seen well before you get to the park. From the outside of the park guests can see the three breakaway boxes, and exactly how they line up with each other.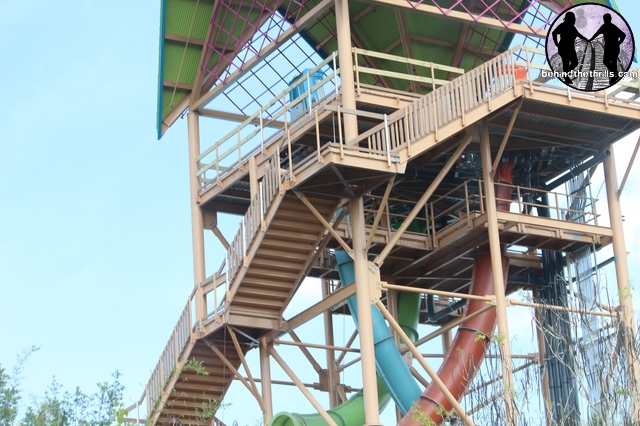 While the slide still has some work left to do, it's structure is complete, with just a few remaining slide pieces left to be put in tact. For those wanting to brave the experience alone, there will be a fourth, stand alone slide that single riders will be able to experience for their own.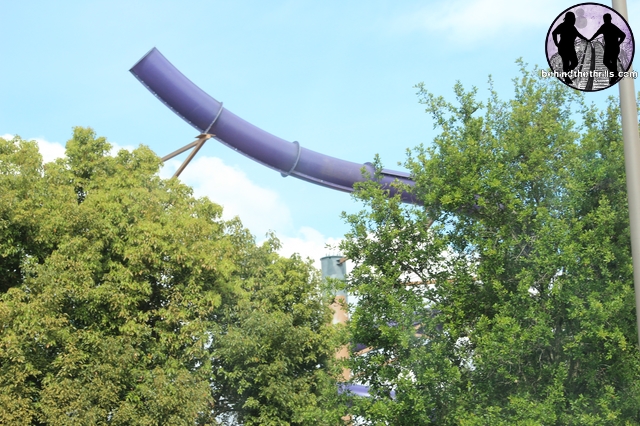 The purple slide will be the stand alone individual slide, and as you can see, it's waiting to get attached to the rest of the structure. Ihu's Breakaway Falls will be Aquatica Orlando's biggest thrill slide, and the park's first addition since 2009. The last attraction that the park opened was Omaka Rocka, a mini funnel slide that features individual tubes, and high walls for big sit down thrills.
Video:Get a POV on Omaka Rocka at Aquatica Orlando

Slideshow:Check out even more pictures of Ihu's Breakaway Falls at Aquatica Orlando

Stay tuned as we bring you even more from Ihu's Breakaway Falls, and Aquatica Orlando. Be sure to follow along with us on Twitter @BehindThrills for even more updates!
For even more about Aquatica Orlando, including tickets, visit the official website by clicking here!