Universal CityWalk will encourage guests to "go green" as they celebrate Earth Week with a free "Lights Off. Screens On." music fest designed to educate consumers on ways of reducing their carbon footprint by turning off the lights when they turn on their televisions, computers, tablets or smartphones.  The "Lights Off. Screens On" Music Fest coincides with CityWalk's "Spring Concert Series."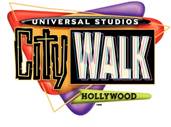 The free festival will include performances from up-and-coming pop/rock bands Reasons Be and Brightener and A-list DJ Casey Connor. Liz Perez and Jackie Mateos from mun2's docu-series "Reinas de Realty" also will make a special guest appearance.
The "Lights Off.  Screens On" Earth Week event is part of NBCUniversal's ongoing "Green is Universal" initiative, dedicated to raising environmental awareness. The music festival also will feature a specially made kinetic dance floor that will help to power the event. Additionally, a complimentary solar recharging station will allow guests to "power up" their personal devices.
"5 Towers" stage at Universal CityWalk is Los Angeles' free, premier open-air concert venue which is host to a multitude of performances by some of today's most influential artists, including CeeLo Green, John Legend, Justin Bieber, Carly Rae Jepson, Ludacris, Tyrese Gibson, Wiz Khalifa, 2 Chainz and Good Charlotte.
Then on Saturday, local rock bands The Colourist and Ceasefire headline the final night of Universal CityWalk's free "Spring Concert Series" at the "5 Towers" stage.
The festivities kick off Friday April 25th at 6p.m. and then wrap up Saturday April 26th at 8p.m.
Stay tuned as we bring you more from Universal Hollywood, and be sure to follow along with us on Twitter @BehindThrills for the latest updates!
For more information about the free Spring Concert Series at CityWalk Hollywood, visit the official website by clicking here!