Busch Gardens Williamsburg is getting to bring back live entertainment to it's Globe Theater in nearly 20 years. London Rocks will be a huge new show that takes guests on a journey through the roots of British Rock with a 25 minute long show, full of multimedia experiences, new set pieces, and of course…music. The park has shared the show's release date, as well as some fun facts about the all new show.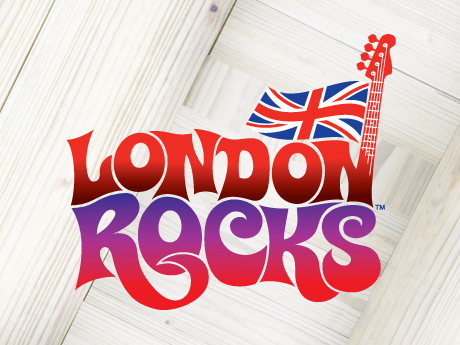 The all new show will use state of the art new technology, such as video mapping, to bring London to life as the music that helped to shape musical history takes center stage in the all new show, which will bring live entertainment back to the theater. Previously the theater has been home to many different 3D shows, including Sesame Street and Goosebumps.
"We are returning the Globe Theatre to its rightful place as Busch Gardens' premier live performance space," said Scott Gasparich, vice president of Entertainment for the Williamsburg theme park. "London Rocks has been four years in the making and takes Busch Gardens' live performances to an unprecedented level in terms of technological innovation and creative talent."
It's not only the theater that is getting a new makeover, the entire front part of the park is also getting a huge new makeover to go with the theme of the all new show. The new area will reflect the roots of British Rock as guests walk through the park.
"The contemporary theme elements we are adding to the English village will complement the show and create a new experience for guests while still retaining the charm of the area that our guests love," Gasparich said.
The biggest news, however, is the opening date. London Rocks will open to guests at Busch Gardens Williamsburg on May 23rd, 2014. Just in time for Memorial Day Weekend.
Some fun facts about the London Rocks stage and set:
110,000 lumens of mind-bending video mapped imagery
56,000 feet of candles and rock-and-roll-style lighting
876 hidden peace signs
323.5 vinyl records
76 miles of audio, video and electrical cables
60 spiral stair steps
18 performance platforms on the stage
London begins Rocking May 23rd at Busch Gardens Williamsburg. Stay tuned as we bring you more Busch Gardens news, and be sure to follow along with us on Twitter @BehindThrills for the latest updates!
For more information about London Rocks, including tickets to Busch Gardens Williamsburg, visit the official website by clicking here!