Angelina Jolie is going to make being bad look so very good when her all new film Maleficent hits theaters May 30th. Guests at both Disney's Hollywood Studios at Walt Disney World in Florida, and Disney's California Adventure, who don't want to wait until the end of May to get a glimpse at Angelina being so bad can get a special sneak preview now. The parks are offering ten minutes of the film daily to all guests, in this super special sneak preview. With Disney, however, it's not a preview…it's an experience.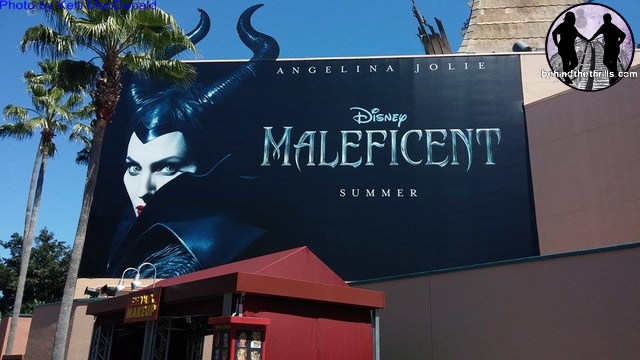 Disney's Hollywood Studios opened the attraction on Friday April 18th, which will be running for a very limited time. The preview is located in the ABC Sound Studio, and lasts just about 20 minutes. This is a highly anticipated film, so you'll want to line up as soon as possible.
Everyone in line gets to live out their favorite Disney villain in style with very cool paper horns. The horns are very similar to Burger King Crowns, and really bring out your inner Maleficent. Guests are also given 3D glasses for the preview.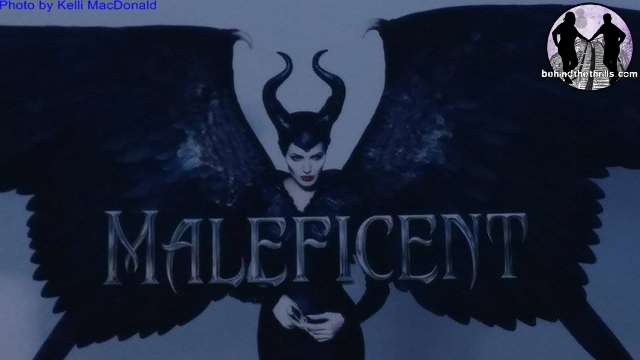 Once inside the theater, guests are treated to a short making of presentation in which you get to see why the filmmakers decided to tell this part of the story, as well as Jolie herself. That portion of the preview is in traditional 2D. It is followed up of ten minutes directly from the film, which is in 3D. It's absolutely stunning and worth seeing in 3D.
In the interest of being spoiler free, we won't tell you what you see in the preview, but it made us want to see the entire film. Maleficent tells the tale of one of the most well known villains in Disney animated history. It's not the tale of an evil witch as the story originally told us, but the story of a protector who was betrayed. The betrayal turns Maleficent's heart to stone, and makes her bitter and eager for revenge.
The film opens on May 30th.
Stay tuned for even more from Walt Disney World, and be sure to follow along with us on Twitter @BehindThrills for the latest updates!
 For more information about the Maleficent preview at Disney's Hollywood Studios, visit the official website by clicking here!