Vurruckt at Schlitterbahn, Kansas City is an exercise in insanity. In fact, the name is German for Insane…of course it is. The huge "Mega Blaster" water slide is being billed as the tallest slide in the world, but that is a fact that has been mired in secrecy. Sure it's big, sure it looks scary…but the park hasn't told anyone just HOW BIG it is…yet. The ride opens May 23rd, along with the rest of Schlitterbahn, Kansas City…but there's still that number.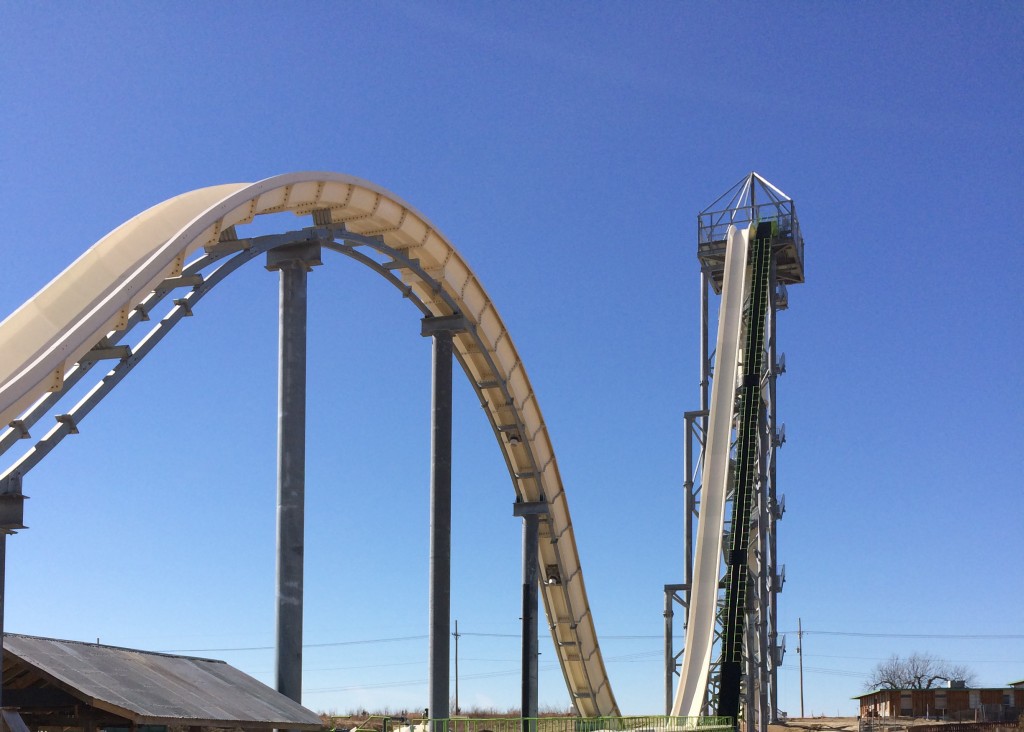 On Friday Schlitterbahn officials will hold a special ceremony with the Governor of Kansas, Sam Brownback, the Mayor of Kansas City, Kansas, Mark Holland, and a judge from Guinness World Records to officially measure in the world's tallest water slide, and announce just how tall (and insane) Vurruckt will be. 
So far, the only things we know are that it will break the world record held by currently held by Insano in Brazil, and that it will be taller than Niagra Falls. Insano is 134.5 feet tall. Niagra falls is 167 feet tall.
Vurruckt will also be a little different than your typical drop slide. Four guests will join together in a toboggan style raft, and will make their way over the edge of the insane drop. The slide then dips below the ground before shooting back up, where it looks like it features magnetic braking, before it splashes down in one final long pool.
Is Vurruckt on your bucket list…or on your "No way" list?
Stay tuned for more from Schlitterbahn, and be sure to follow along with us on Twitter @BehindThrills for the latest updates!
For more information about Vurruckt at Schlitterbahn Kansas City, visit the official website by clicking here!