This year there are some very anticipated coasters coming to theme parks all over the country. There is one, however that people may be a little more excited about than others. We'll give you a hint, it's in a mine (IN A MINE) and goes through a mine (IN A MINE!) where a million diamonds(SHINE!). The Seven Dwarfs Mine Train ride is quite possibly the most anticipated kids coaster ever. It is the final piece of The New Fantasyland at Magic Kingdom, and it's quite possible that it will open soon.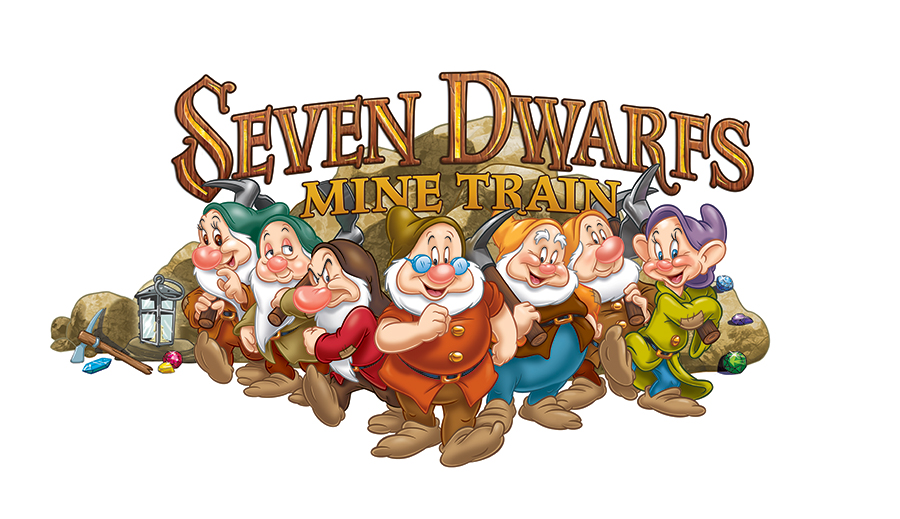 The all new coaster will be the perfect new attraction for families. It will mix some mild thrills with a very tame dark ride in which some of the most beloved Disney characters will be doing what they do best, when they dig dig dig in a mine.
The coaster will use static figures from the original Snow White ride in the park-Snow White's Scary Adventures, as well as all new animatronics that are some of the most advanced figures that Disney has ever used.
The big question, however, is when will it open? The attraction has been delayed several times, with an opening originally slated for 2013. However, it's looking more and more likely that the attraction will open soon. Media will be invited out on April 30th for a huge event that will include (among other things) a special dedication of the ride.
If that's not enough, the ride has been undergoing tons of testing, almost non stop.
Video-Seven Dwarfs Mine Train testing Saturday April 19th

All walls are down, all extension cords and ladders are gone and the ride is running full blast. This could very well mean that opening can happen very soon. While April 30th seems like a good indicator of when the ride could (at the very least) announce a grand opening date, we think it's a safe bet that the ride could open for soft openings any time now. Rumors put the ride soft opening for guests as soon as this week, but as late as May. Whenever it opens, it's going to be a very popular attraction, so you'll want to get your FastPass Plus lined up early!
The coaster will be the final piece of the New Fantasyland which included Be Our Guest, The Little Mermaid, and Belle's Enchanted Tales as well as dueling Dumbos and several new meet and greet areas.
Stay tuned as we bring you more from Walt Disney World, and be sure to follow along with us on Twitter @BehindThrills for the latest updates!
For more information about Magic Kingdom, including tickets, visit the official website by clicking here!