CityWalk at Universal Studios Hollywood will kick off a huge new concert series this Tuesday at 5 Towers. The free concert series will feature a preview of the twelve finalists from the hit NBC Show, The Voice, as well as a "dirty talking" artist in his only U.S. scheduled performance. The concerts are free to everyone, and kick off this week!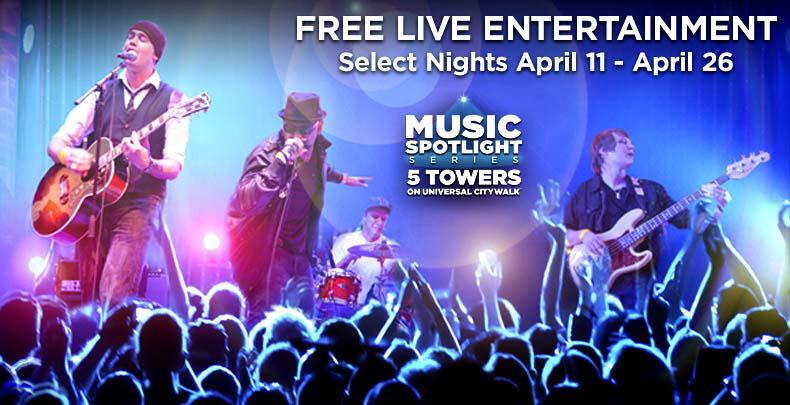 The Voice is one of TV's top rated singing shows, with fans tuning in each week to see who makes it, and who is going home. CityWalk visitors will get a special sneak peek at the 12 finalists on Tuesday April 15th. Up until Tuesday, no one knows who the 12 finalists will be, and those watching on TV will have to wait until the show airs. On top of getting  sneak peek (starting at 5:30 PST) the 12 finalists will then put on a free concert at CityWalk's 5 Towers stage.
The very next day, Jason Derulo will perform, in his only U.S. performance scheduled in support of his new album "Dirty Talk".
Here's the rest of the line up:
Fri. Apr 18 Ricky Rocks feat. DJ NEL 7:00pm

Sat. Apr 19 AMP Radio Presents:Dev, Pia Mia 7:00pm

Fri. Apr 25 Earth Day – Green is Universal Concert 6:00pm

Sat. Apr 26 KROQ Presents:The Colourist, Ceasefire 7:00pm
All concerts are free to CityWalk guests, and schedules are subject to change.
Stay tuned as we bring you even more from Universal Hollywood, and be sure to follow along with us on Twitter @BehindThrills for the latest updates!
For more information about the concert series at Universal Hollywood's CityWalk, visit the official website by clicking here!