Downtown Disney at Walt Disney World Resort is undergoing a huge, multi-year, multi-level renovation. While the lion's share of that overhaul is under construction, there are many new shops and concepts coming to the area. Just this past week, an all new concept for Walt Disney World opened. The Marketplace Co-Op takes the idea of traditional Disney souvenirs and turns it on it's ear…so to speak. The all new concept features six new shops, all with walls on wheels, and is like a mini-mall.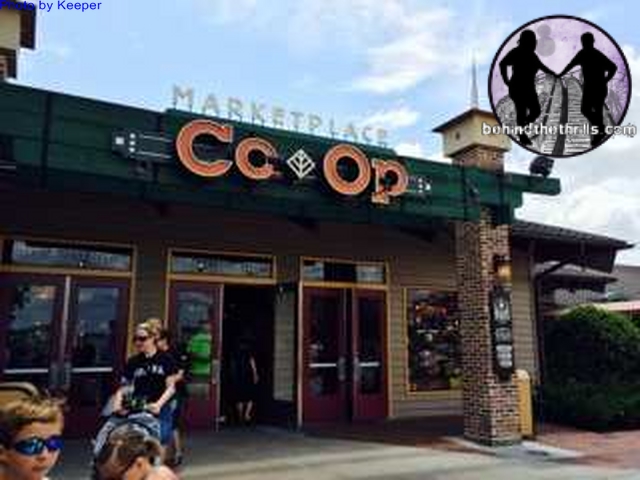 The Marketplace Co-Op is an all new concept at Downtown Disney that will rotate in different styles and merchandise. All of the walls are on wheels, so that everything can be moved quickly when new merchandise and stores become available. The idea is to bring new and unique styles to the area to test and see what sells the most. Those that sell the most could become permanent fixtures, while those that don't make way for a new concept or item.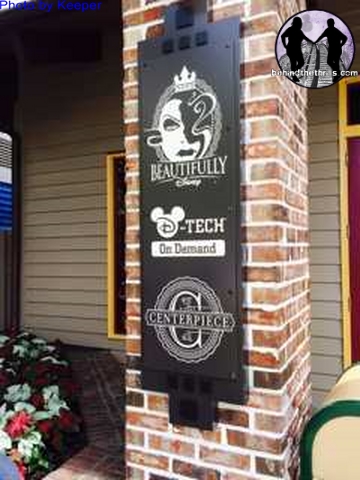 D-Tech on Demand, The TrophyRoom, Cherry Tree Lane, Beautifully Disney, Centerpiece, and Zoey and Pickles start the line up of new shops. Each shop has a different style and unique offering of merchandise for sale. While some stores could change, others are permanent and will just change out on merchandise.
One of the most interesting new concepts is D-Tech on Demand. At the interactive kiosk, guests can choose and customize their cases for their electronic devices. While it does offer a huge variety, the merchandise is still very Apple friendly, and not a lot for those sporting Android devices.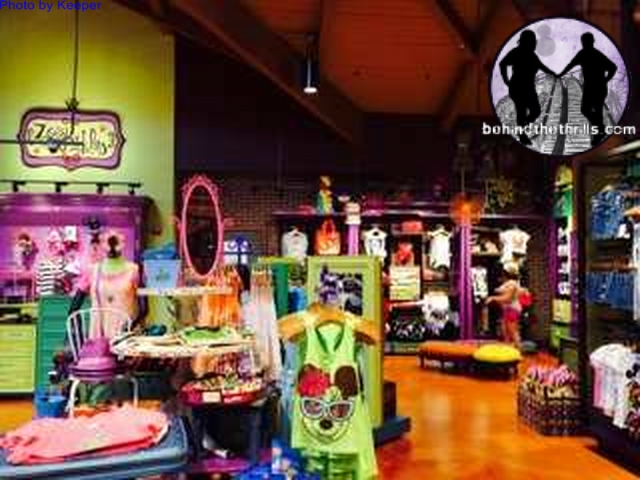 Zoey&Pickles offers a variety of items for young girls. The latest styles, the cutest accessories all with that Disney Flair. The items represent the latest and up and coming trends for the little ones.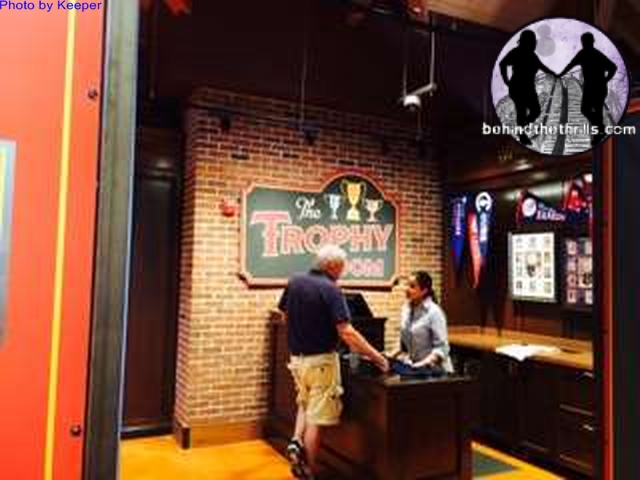 The Trophy Room is full of vintage inspired sports memorabilia and apparel. You can get your favorite sports teams, or you can get your favorite sports with Disney teams on them.
Beautifully Disney is a huge line of make up, fragrances and beauty accessories. Everything is Disney inspired and there's several unique ideas that you'll find only here.
Cherry Tree Lane is another designer shop aimed at women. The focus is put on handbags, accessories and shoes. It will feature tons of new designs from Dooney&Burke and Vera Bradley. The collection will also feature a variey of different shoes and more.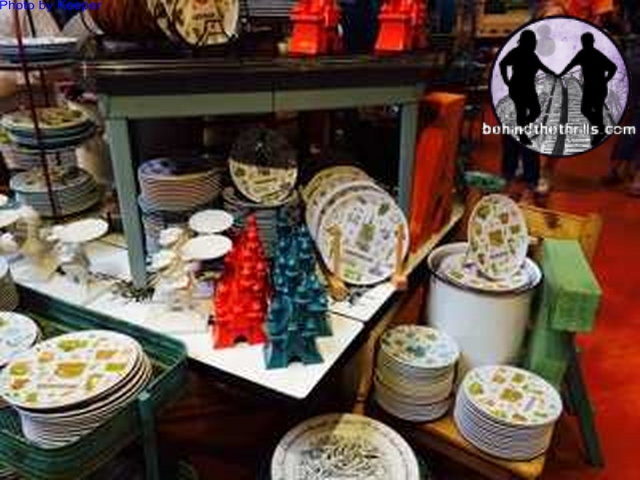 The place where we (along with many others) will spend all of our money, however, is in Disney Centerpiece. This shop features tons of great new merchandise, such as dinner plates and glasses…all with a signature Disney style. There are plates that feature The Jungle Cruise, dessert dishes that feature Space Mountain, and of course glasses that feature Haunted Mansion. Of course there's many other things as well, but that's just a sampling of what is available.
Slideshow-Check out even more photos from around Downtown Disney

As expected, the products are all a little on the pricey side, with each plate and bowl in Centerpiece running around 12 dollars. No more expensive than other kitchen ware, however. The Co-Op is located in the Downtown Disney Marketplace, and is part of the huge transition to Disney Springs.
Stay tuned for even more from Walt Disney World, and be sure to get social with us on Facebook, and follow along with us on Twitter @BehindThrills for the latest updates!
If you're not in the Disney area, you can still shop for select merchandise online at the Disney Store by clicking here!
For more information about Disney Co-Op, including tickets to Walt Disney World, visit the official website by clicking here!