Everyone has a dark side. You may not to admit it, but you do. Whether it's the joy you take in watching someone get scared, or just the ways that people's displeasure sometimes give you pleasure…it's there and it hides from the world. When Diagon Alley opens July 8th at Universal Orlando, you may not be able to hide it much more. In fact, the good folks at Knockturn Alley invite you to not only let it out, but to revel in it. The all new area is off the beaten path, and it calls to the darker witch or wizard that's hiding inside of you.
Diagon Alley is bright, spacious, open and colorful. It's full of great things that every good witch and wizard need for school, and daily life. You may, however, find a little bit of a chill run down your spine as you walk past an unassuming opening as others make a dash for Gringotts. Knockturn Alley is out of the way, and takes you down a darker path. Quite literally, it's darker, as the entire area is built under a darkened night sky. Whether day or night, the dark wizards or witches will be there to beckon you in.
The area is one of several areas found at Diagon Alley. It's full of the darker things in the wizarding world, and full of skeletons, spiders, and wanted posters for Dark Witches and Wizards. Here you can practice the dark arts, and even test your darker abilities.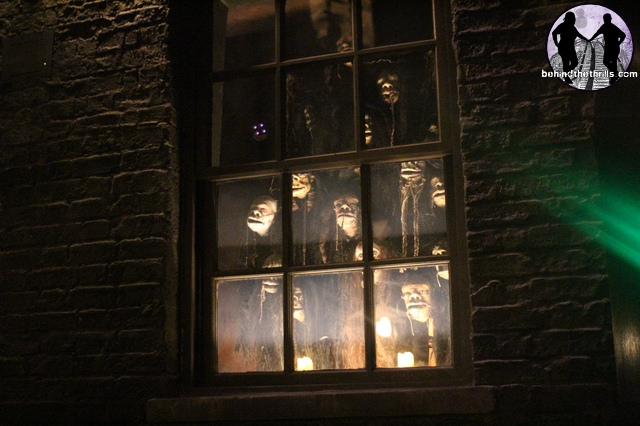 Set a bird on fire, try to open a locked door, and even get a tattoo. The area has several interactive wand areas that let you test your skills at those darker skills. Of course, you still can not cast the three unforgiveable curses, as the Ministry of Magic expressly forbids it.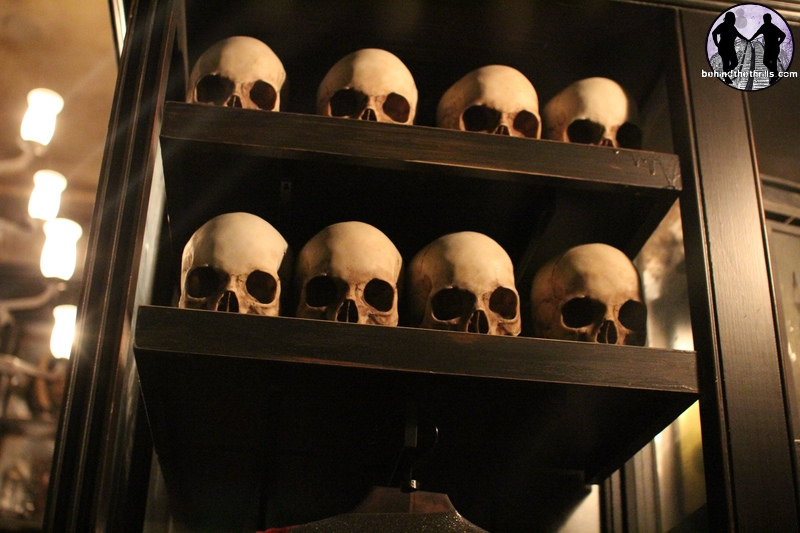 For those wanting to purchase a little something darker, Bourgin and Burkes is located in a dark corner (appropriately enough) of Knockturn Alley. This is the shop that featured the giant dead grabbing hand that took hold of Harry Potter in the films, and also the place where Draco Malfoy lead the Death Eaters into Hogwarts Castle with the help of the Vanishing Cabinet.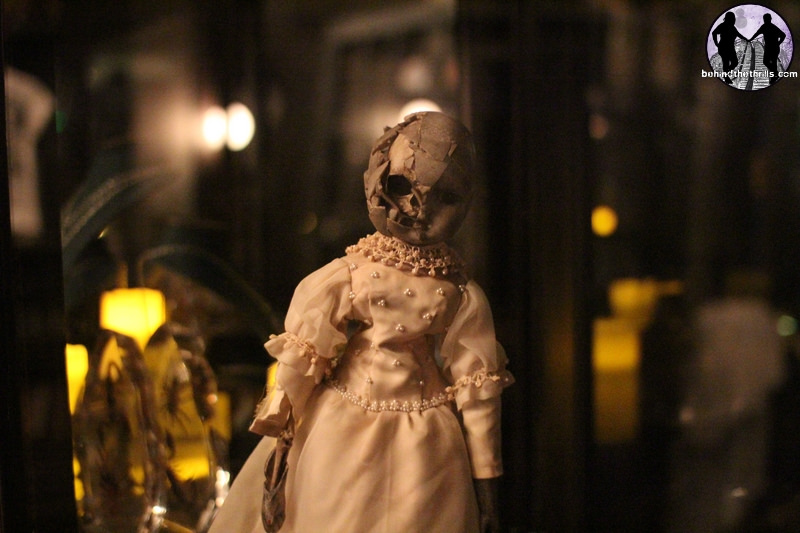 It's full of curious little mementos and odd displays from all over the world. The store is also a huge homage to Death Eaters, with shirts dedicated to them. You can also purchase the outfit of Bellatrix LeStrange, as well as Death Eater masks and Deathly Hallow gear.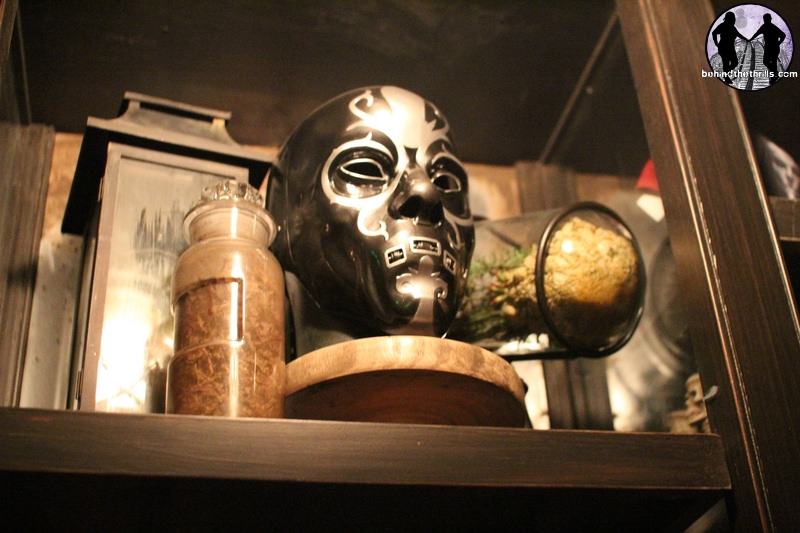 Video-Take a walk on the dark side through Knockturn Alley and Bourgin and Burkes
While the area is technically outside, it is a lot darker than the rest of Diagon Alley. A starry sky is also present at all times of the day…and night, and there is a chill in the air, as it's actually cooler. For those who love Halloween Horror Nights, and Horror in general, this is bound to be a favorite place. Unfortunately for you, there are currently no plans to include Diagon Alley, or Knockturn Alley with HHN.
SlideShow-Check out about a thousand pictures from this week's Diagon Alley Preview at Universal Orlando

Stay tuned for more from the Diagon Alley Preview, as we bring you every aspect of the all new Wizarding World of Harry Potter-Diagon Alley. For more from the Diagon Alley Preview, click here!
Get social with us on Facebook and be sure to follow along with us on Twitter @BehindThrills for the latest updates!
For more information about The Wizarding World of Harry Potter-Diagon Alley, including tickets, visit the official Universal Orlando website by clicking here!