Universal Studios Hollywood is giving their fans the chance to pick their poison this year for their upcoming Halloween Horror Nights event. This is not the first time that Universal has used input from their fans to create portions of their annual Halloween event as they have asked their fans to create a monster that would be brought to life at Halloween Horror Nights. This year, Universal Studios Hollywood invites their fans to choose a scare zone that will come to life this fall.
From June 4th until June 18th, fans can visit the official Halloween Horror Nights Hollywood Facebook Page to cast their vote on one of three terrifying Scare Zone concepts. The winning Scare Zone will be announced on June 19th. This coming Fall, the winning Scare Zone will come to life right before fans' eyes on French Street for Halloween Horror Nights.
"For years, 'Halloween Horror Nights' fans have shared their thoughts on what they would like to see at the event. This year, we're giving them a chance to participate in the creative process by voting for what they believe will be the scariest Scare Zone," said John Murdy, Creative Director, Universal Studios Hollywood and Executive Producer of "Halloween Horror Nights."
Fans can vote on one of the following three Scare Zone concepts:
Corps
"The War to End All Wars" has left a swathe of destruction through battle-torn France, and on French Street at Universal Studios Hollywood's Halloween Horror Nights, World War I-era soldiers have returned from the dead. The constant artillery bombardment has turned the twisted network of trenches into a sprawling graveyard, and now "The Lost Generation" is rising from their muddy graves and coming home to haunt the streets of "old Paris."
Mask-a-Raid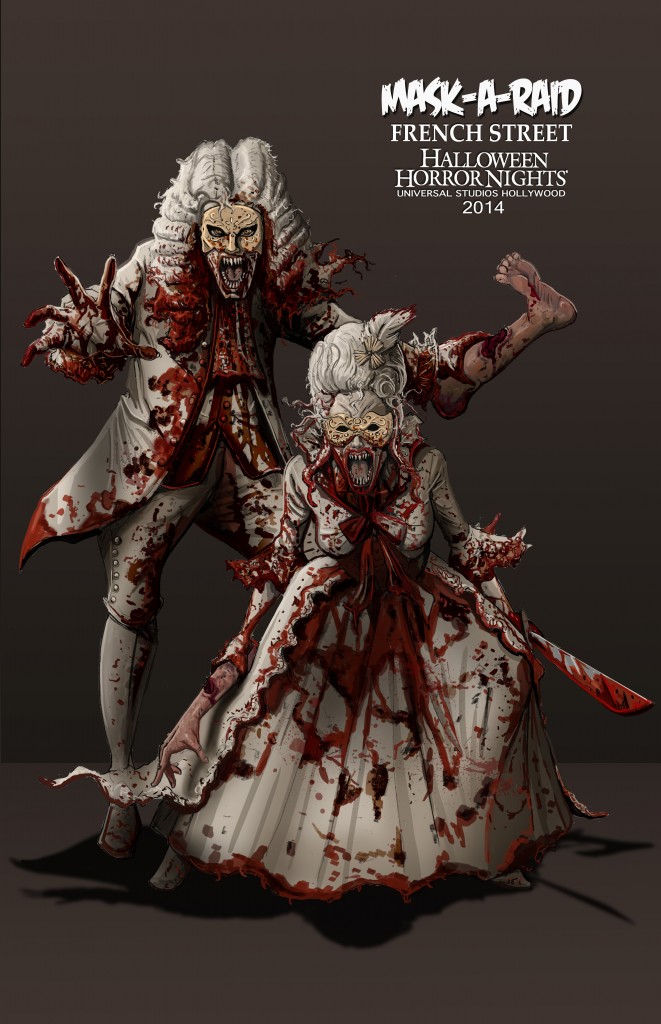 Masquerade Balls were a staple of the social calendar in pre-Revolutionary War France; a time for the members of the French aristocracy to misbehave behind the cover of elaborate, jeweled masks. But "mask-a-raiding" among the powdered and perfumed party-goers are members of a blood thirsty cannibal cult. Bon appétit!
Ghoulz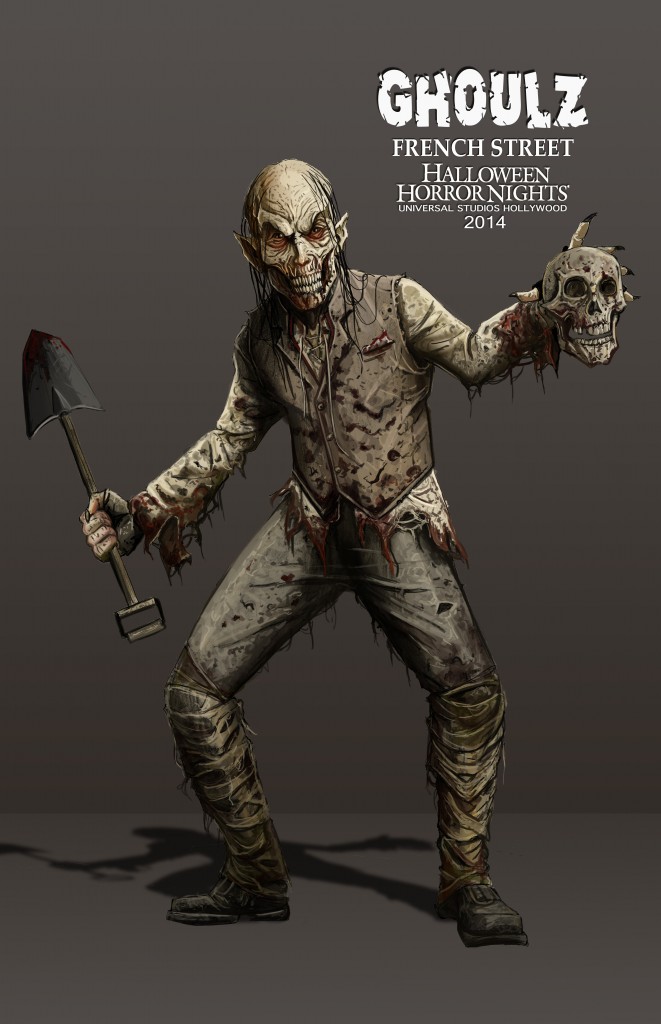 In 19th century France, restrictive laws and social norms prevented medical colleges from acquiring the one asset they need most – human cadavers. To solve this "body shortage crisis," universities employed "unsavory characters" to do their dirty work and steal corpses from cemeteries in the middle of the night. Unfortunately, the grave robbers on Universal Studios Hollywood's French Street have developed a morbid fascination with the dead – and a taste for human flesh.
Fans can also recruit their friends to jump in and make the voting more competitive by sharing their vote via social networks and using #UniversalHHN.
Be sure to stay tuned for more information about Universal's Halloween Horror Nights!
For more information about Halloween Horror Nights Hollywood, visit the official website by clicking here.