A few months back we told you about the possibility of a new kind of magic coming to Universal Orlando in the form of wands that interact with their surroundings by performing spells in the Wizarding World of Harry Potter. Now, those hunches are a reality as Twitter user @Mattagins found proof of what we've suspected. New plaques in key locations in the Wizarding World of Harry Potter-Hogsmeade point to a definite answer on whether or not the area will get wands that interact with their surroundings.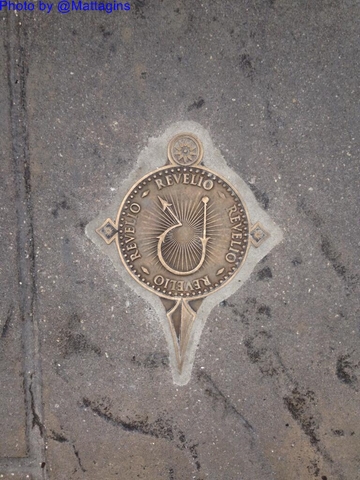 Several plaques are placed in the ground in key areas. They are usually right in front of window displays, which tells us that the windows we've seen since opening will be getting new enhancements (if they haven't already). New windows have been installed, and new pieces have been put in, such as a pixie in front of the hat shop.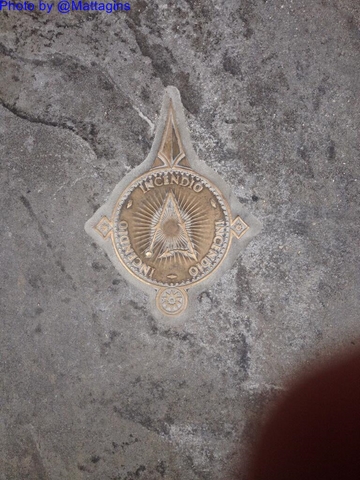 The rumor of interactive wands has been around since 2007 when Wizarding World of Harry Potter was announced. The wands were thought then to be the same type of wands as MagiQuest, which are bulky and very toy like. We have yet to see the new interactive wands, but we imagine they'll be indistinguishable from regular wands.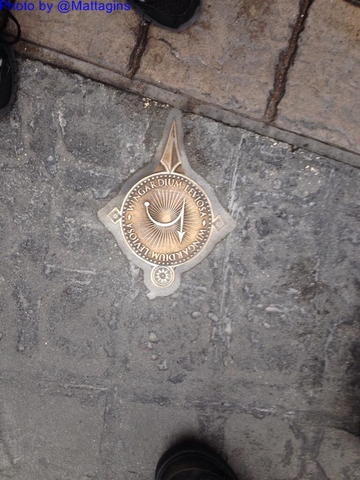 Here's a list of the different spells and where to find them:
Incendio- Zonkos Fireworks window.
Arresto Momentum- Mchavelocks Cauldrun
Revelio- Honeydukes- Chocolate Frog display window
Herbivicus- Dogweed Deathcap- Left Window
Decendo/ Ascendio – Gladrags Clothing- Left window
Locomotor Snowman- Madam Puddyfoot's
Arresto Momentum / Locomotor – Devish and Banges – Window on right, under Owl Roosts, behind Merchandise cart.
Wingardium Leviosa – Gilderoy Lockhart window, but may have been quidditch.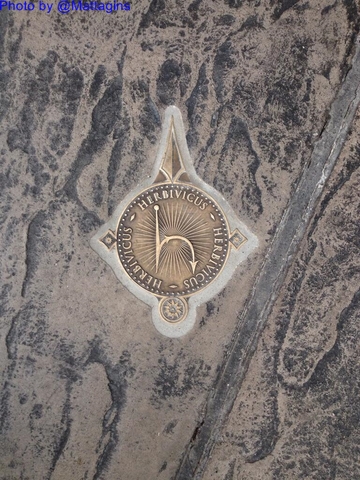 All of these are located inside Hogsmeade, at Islands of Adventure. There is no word on whether or not there will be similar devices inside Diagon Alley, but there's a good chance there will-seeing that the shops are going to be more numerous.
Wands are not the first thing to be used for interactive purposes in theme parks. Disney has a huge collection of different interactive elements in their parks with several in park games. Sorcerers of the Magic Kingdom uses cards to trigger different spells. Of course you have to collect the cards by going to special events in order to unlock all of the magic. There's also a Pirates of the Caribbean game that uses tons of interactive technology.
Again, there is no word on when we will see the new wands, or if they're already in the park. The wands already are a huge part of the Wizarding World, with Ollivanders being one of the must see experiences in the park. There's a good bet that with the new additions, it will become even bigger.
Update 6-17-14
Not only are interactive wands happening at Hogsmeade, but also at Diagon Alley! The wands will be able to be used at both parks in front of special windows.

The cast of Harry Potter was on hand to try the new wands, and it honestly looks like a test for something larger coming at a future date.
Stay tuned as we bring you even more from the Wizarding World of Harry Potter, and be sure to get social with us on Facebook and follow along with us on Twitter @BehindThrills for the latest updates!
For more information about The Wizarding World of Harry Potter at Universal Orlando, including tickets, visit the official website by clicking here!