Universal Orlando is getting ready to pull back the invisibility cloak on their latest expansion based on the Boy Who Lived. To celebrate, NBC and Universal Orlando will be airing a very special prime time television look at the making of The Wizarding World of Harry Potter-Diagon Alley. The all new special will air just over a week before the Grand Opening of The Wizarding World of Harry Potter-Diagon Alley at Universal Orlando and will give most fans their first look at the all new immersive experience.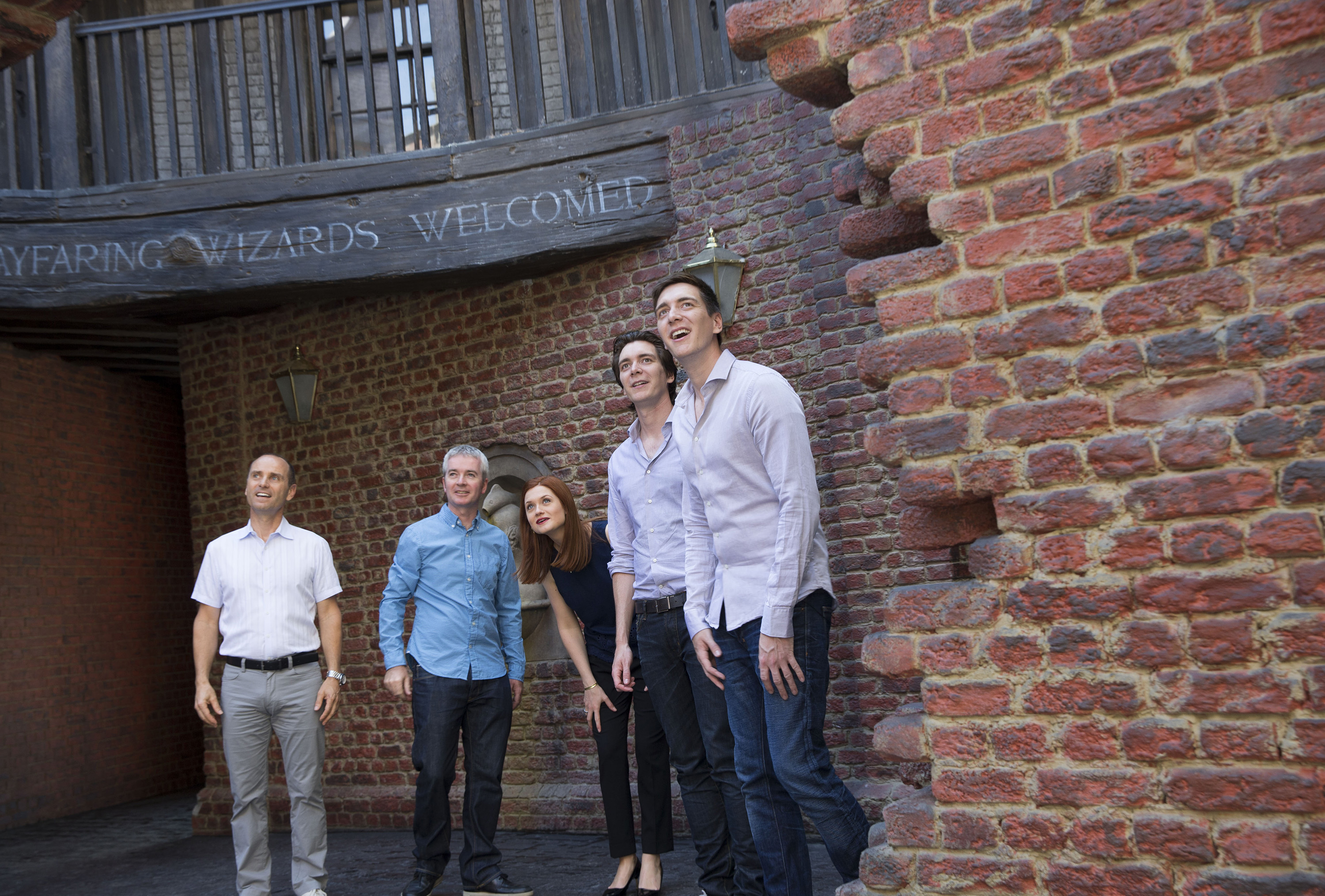 The all new prime time special will see NBC Host Meredith Viera not only go behind the scenes of the all new area at Universal Studios Florida, but it will also explore the worldwide phenomenon that is Harry Potter. Since the series' first introduction, Harry Potter has reached global sales in books, film and merchandise sales of billions of dollars. The series has inspired countless pilgrimages to Universal Orlando to see the world of Harry Potter brought to life.
The special will show a behind the scenes look at The Wizarding World of Harry Potter-Diagon Alley and give viewers special interviews with the cast and creative teams that brought the film and new lands to life.p
Just last week, we were able to take part in a very special media preview of the new area. The new area is simply put…amazing. Fans are immediately thrown into a completely immersive world, which completely shuts off guests from the rest of the Muggle world. Once you walk through the bricks, you are in Diagon Alley.
Video-Walk through the streets of Diagon Alley at Universal Studios Florida!


The area features two all new ride attractions, and several interactive stores and displays with shopping, and food all designed around the books, and universe of Harry Potter.
One of the key elements in the all new land is the Hogwarts Express which links guests from London (at Universal Studios Florida) to Hogsmeade Village (right next door at Islands of Adventure) with a train ride with characters and situations from the book and film series.
Video-Take a round trip journey on The Hogwarts Express!
The special will air on NBC on Monday, June 30th at 8p.m. EST 7 C.T. with host Meredith Viera. Check your local listings for channel and availability.
SlideShow-Check out over a thousand pictures from this week's Diagon Alley Preview at Universal Orlando

He sure to check out all of our Diagon Alley coverage, including videos, articles and much more! For more from the Diagon Alley Preview, click here!
Get social with us on Facebook and be sure to follow along with us on Twitter @BehindThrills for the latest updates!
For more information about The Wizarding World of Harry Potter-Diagon Alley, including tickets, visit the official Universal Orlando website by clicking here!