Maleficent was absolutely huge at the box office over the weekend as the summer movie season has officially begun. Sure, the movie showed her soft side, and told another kind of tale, but what if there was yet another film in which she not only got to be bad, but really bad along side with some other Disney lady villains? Some killer new artwork at HalloweenCostumes.com lets the ladies do just that. The artwork takes Disney villains and mashes them with another franchise hitting theaters this summer-The Expendables. The result is what happens when you send villains to do a hero's job…and it's pretty killer.
The poster series shows off several of the big bad ladies of Disney, and they're armed to the teeth with their various means of destruction, as well as big guns!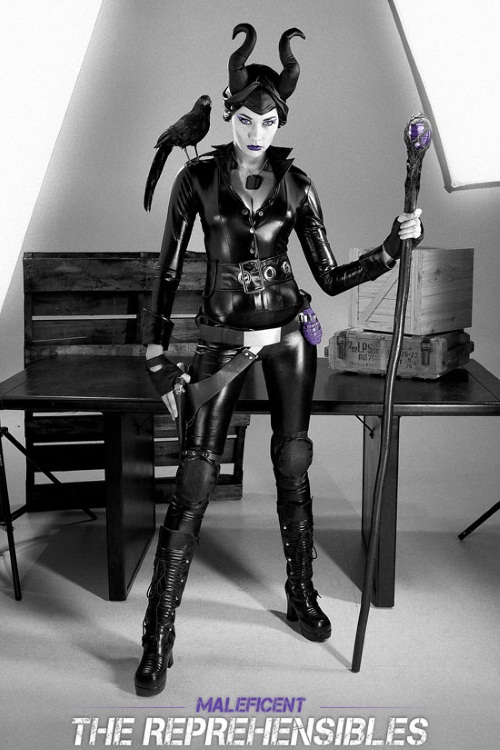 Cruella De Vil, Maleficent, the Queen of Hearts, the Evil Queen and Ursula (that one's pretty funny) all appear in the new poster series. Our favorites of course are Cruella and Maleficent. Cruella especially gives off a very Sin City vibe. So what do you think? Are you happy with the very soft and quiet side that Angelina Jolie brought to Maleficent, or would you rather see her strap on a hand cannon and take on some special forces with the other villainous ladies?
Hop on over to HalloweenCostumes.com to see even more of the new series!
Be sure to get social with us on Facebook and be sure to follow along with us on Twitter @BehindThrills for the latest updates!