Four years ago, the #PotterWatch phenomenon started just prior to the opening of The Wizarding World of Harry Potter –  Hogsmeade. The term 'PotterWatch' actually comes from the final book in the Harry Potter series, Harry Potter and the Deathly Hallows. It was adapted in 2010 as guests of all types, from tourists to die-hard Harry Potter fans, gathered outside the gates of Hogsmeade and waited. Some would stop by just for a few minutes just to see if anything new was happening, but others would stick around for hours waiting for it to open. The #PotterWatch phenomenon is back as The Wizarding World of Harry Potter – Diagon Alley will open on July 8th. Today marks the largest day of #PotterWatch on Twitter so far as package holders are beginning to arrive at Universal Orlando for their Diagon Alley experience.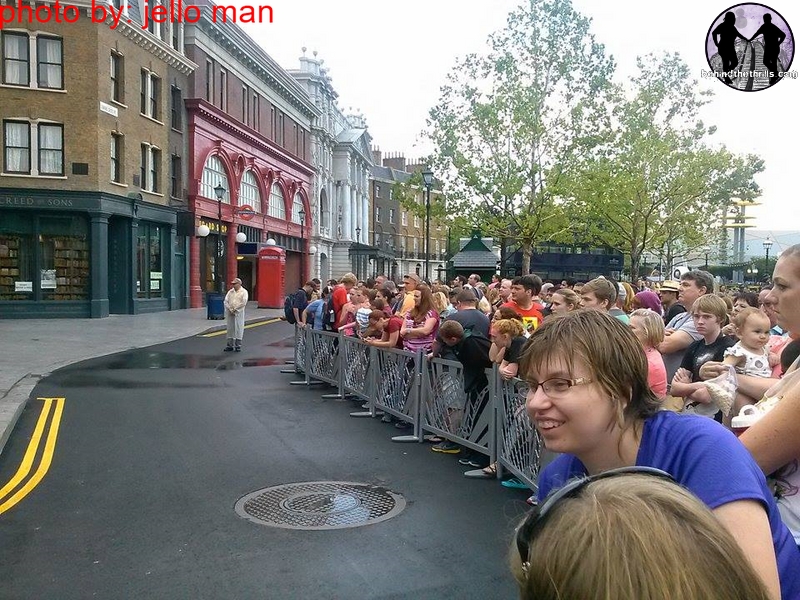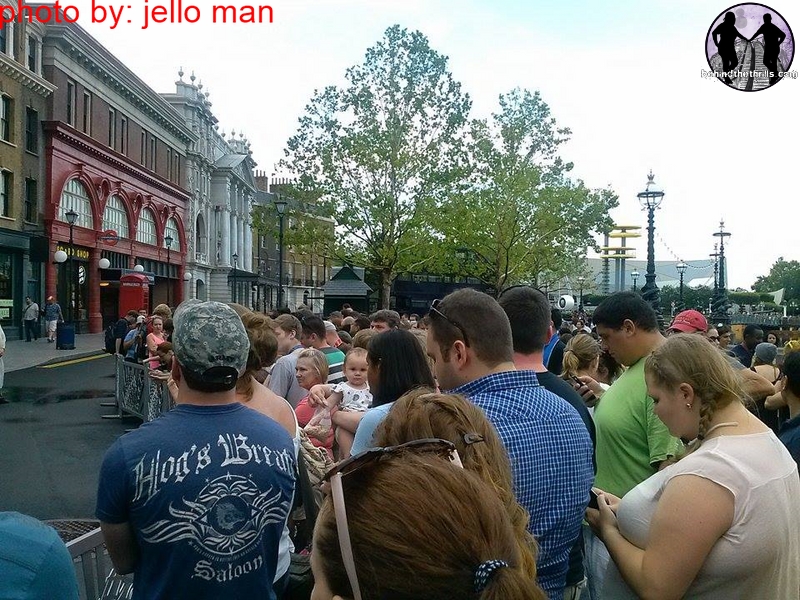 Most theme parks "soft open" (or in Universal's case – technical rehersals) attractions or even entire areas to guests prior to the official opening date. Before an attraction or area officially opens, employees need to get a feel for guests, get comfortable performing their jobs around guests, and to just get a feel for traffic flow in general. Soft openings are never announced – they just happen. Unfortunately, because soft openings are never announced, rumors swirl around when it's going to open. Take any rumors you hear with a grain of salt and keep in mind that there is a chance it will not soft open. Although soft openings are great because it's a fun surprise for unsuspecting guests, soft openings are not necessary. In Universal's case, they have been practicing with crowds over the last few weeks with their Media Preview, Team Member Previews, and executive parties. If that isn't enough, Universal has gained a lot of experience with crowds over the last four years since they opened Hogsmeade.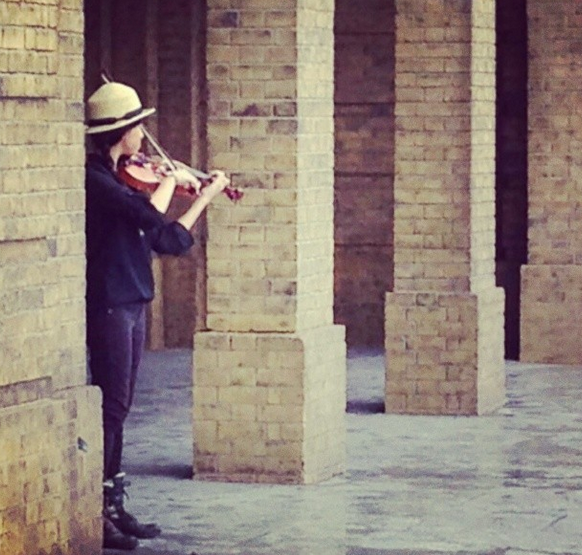 With many package holders beginning to arrive at Universal Orlando today, rumors of several different times surfaced today, giving fans just a little bit of hope. Despite the scorching summer heat and the torrential downpour this afternoon in Orlando, many fans spent their entire day waiting outside Diagon Alley, including one group that has been waiting 21 days. #PotterWatch crowds were pretty thin this morning into the early afternoon, but as the day went on hours grew closer, the crowd got larger and larger. Universal even brought out some forms of strolling entertainment, including a violinist who played several songs, including "Don't Stop Believing" by Journey and "Rolling In The Deep" by Adele. Guests were even waiting for Diagon Alley to open in both parks. Guests at Islands of Adventure would even take short breaks and head into Hogsmeade for a ButterBeer to enjoy and cool off while they waited in the scorching Florida heat. With only a few hours until Islands of Adventure and Universal Studios both close for the night, it looks like folks are starting to head out for the night with hopes of a soft opening getting smaller and smaller.
As package holders checked into their hotel rooms today, they were greeted with a fun package to get them excited about their upcoming adventures. Package holders will be able to access Diagon Alley for a few hours each day over the next few days. Their adventures over the next few days will also include breakfast at both The Three Broomsticks and The Leaky Cauldron, plus park-to-park admission for the duration of their package so they'll be able to experience everything Universal Orlando has to offer. This package is still available to book for travel through December 31st, but time is running out to purchase these packages as they must be purchased before July 31st. Click here to purchase yours today.
If you're planning on participating in the #PotterWatch fun at the parks, here's a few tips to make your experience a little more fun:
If you plan on waiting near Diagon Alley or the Hogsmeade station for the majority of your day, bring something to keep you occupied while you wait
Drink plenty of water!
Put sunscreen on (and reapply throughout the day) to avoid getting a sunburn
Bring a phone charger just in case
Chat with others while you wait.. Make some friends and have a good time while you wait!
It's okay to go do something else and check back frequently – Maybe watch from a distance across the lagoon while you enjoy a Flaming Moe or Giant Pink Donut from Fast Food Boulevard?
Although there is no solid guarantee that Diagon Alley will soft open at all, but there's still hope. We're hoping that Universal Orlando will wait until July 5th for their first soft opening, which is the same day Disney has scheduled their Frozen party at Disney's Hollywood Studios.
Be sure to check out our entire library of Diagon Alley videos!

Be sure to follow along with all the fun by searching #PotterWatch on Twitter!
For more information about The Wizarding World of Harry Potter – Diagon Alley, visit the official website by clicking here.
Get social with us!
Follow us on Twitter @BehindThrills and like us on Facebook @BehindThrills.
Need to get tickets? Click the banner below to get your tickets today!