The old saying goes, it ain't over til the fat lady sings. For The American Idol Experience, the stage door has swung open and the floorboards are creakingat Disney's Hollywood Studios. According to several Disney employees, they have been called in and told that the days of the singing show are numbered. There's even an official statement, saying the singing show will be axed. In addition, whispers of Indiana Jones finally getting rolled over are circulating. Could it be true, and if it is what is taking their place? Could this be the first signs of the rise of the of a land from a galaxy far, far, away?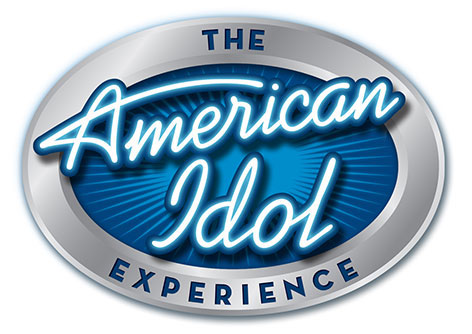 The American Idol Experience is coming to a close. What started out as just a rumor, quickly turned into fact as employees at the long running singing experience were told that in six months, the show would be closed for good. Here's the official press release:
"After more than five successful years, The American Idol Experience will be coming to a close at Disney's Hollywood Studios theme park in January 2015. Our partnership with FremantleMedia and 19 Entertainment has been a great addition to the park and we are very appreciative of the amazing cast and guests who have devoted their time and talent to make this experience special and memorable. We are incredibly proud of the more than 2,000 Dream Tickets that have given guests a chance to live their very own Cinderella story and audition for 'American Idol'. This past season alone, three of the Top 13 contestants were originally discovered through The American Idol Experience and we expect the attraction to continue providing top contestants for 'American Idol' XIV in the coming year."
The attraction was a unique brand of synergy that tied the show and the park together. Guests would audition for the show, and get on stage to perform. Those who won the show, could get a "Fastpass" to skip the line at one of the auditions. It was a great gimmick, and it did give several contestants a shot on the show. The other big rumor is that the Indiana Jones Stunt Show will be closing as well. The area, along with the ABC Sound Studio (formerly Sounds Dangerous! with Drew Carey) are all located in a section called Echo Lake. Echo Lake is home to one other major attraction, Star Tours. The Indiana Jones Stunt Show has been a major part of the park for many years. While many say the show is need of an update, it's doubtful the show will close anytime soon. Lucasfilm was purchased by Disney, and there are plans to make more Indiana Jones films. Would seem a little counter-productive to demolish a huge landmark attraction when the interest in the franchise is about to sky rocket. But, why on earth would they be closing American Idol Experience at this point in the game? Sure, the attraction's popularity is just like the show on Fox (which has been waning over the past few seasons), and there hasn't been a huge demand for it. However, could it be because of their neighbors from a Galaxy far, far, away? The rumor of a huge Star Wars themed land have been around for years since the first attraction opened. With Disney now owning Star Wars, and a new film due out almost yearly, could it be possible that the project has been secretly green lit? Our sources indicate yes. Not only is Star Wars likely to happen at Hollywood Studios, but there's talk of fast tracking a new attraction as early as 2018. The reason? A different brand of magic right down the road…Harry Potter. Sure, it's going to take more than trains and dragons to dethrone the mouse, but Disney is said to not be taking any chances. Spending and attendance has been on the steady rise at the Universal parks in Orlando ever since The Wizarding World opened in 2010. The CEO of Comcast/Universal has pretty much promised something new in one of the parks on a yearly basis. While that sounds ambitious, it's something that has been delivered on for the past three years. Diagon Alley at Universal Orlando is set to open any day now, and many people are taking even more time out of their Disney vacations to ride the Hogwarts Express. What could defeat this brand of magic? The Force, of course. Jedi and Sith locked in a never ending battle, with a themed land that brings a more elegant time to Orlando could be the key. Disney is already banking on another big name franchise to help bring the Animal Kingdom up to speed with the other parks with Avatar, and fans have been clamoring for more Star Wars since Star Tours blasted it's way on the scene. Add into it that there are several new Star Wars films coming in the next few years, and it all starts to make perfect sense. Many have said that Star Wars needs it's own theme park. While there is a broad enough universe to make a huge Star Wars theme park, the one thing that it doesn't have is broad appeal. Sure, Star Wars is a hugely popular franchise, but is it enough to warrant an entire theme park? Disney doesn't really stick to one theme when it comes to it's parks, instead relying on lands to give a huge spectrum of something for everyone. On top of that, Disney is just too large as it is. Part of Disney's problem is it's sheer size. The parks are so large and offer so much to do, that adding a fifth gate would put a huge strain on the already strained vacation. While offering a ton of new options would be great, Disney would also want to make a vacation doable and still relaxing. So while a whole Star Wars theme park would be great for fans, it wouldn't be a great fit for everyone. Still, it looks like Star Wars is coming to at least Hollywood Studios in a larger capacity. Whether or not this actually  happens is uncertain, keep in mind these are just rumors. Difficult to see, always in motion is the future.
Keep in mind that these are just rumors, and until the park announces it, nothing is happening.
Stay tuned as we bring you even more from Walt Disney World, and be sure to get social with us on Facebook and follow along with us on Twitter @BehindThrills for the latest updates!
For more information about Disney's Hollywood Studios at Walt Disney World, including tickets, visit the official website by clicking here!