Summer is one of the most frustrating times of the year for haunt fans. The weather is warm, the sun is bright and haunt season is right around the corner…just not close enough. This year the screams come a little earlier as Erebus, one of the world's largest haunted attractions, hosts it's first ever Summer Scream. The halls of the massive haunt will come to life to scare you to death this July.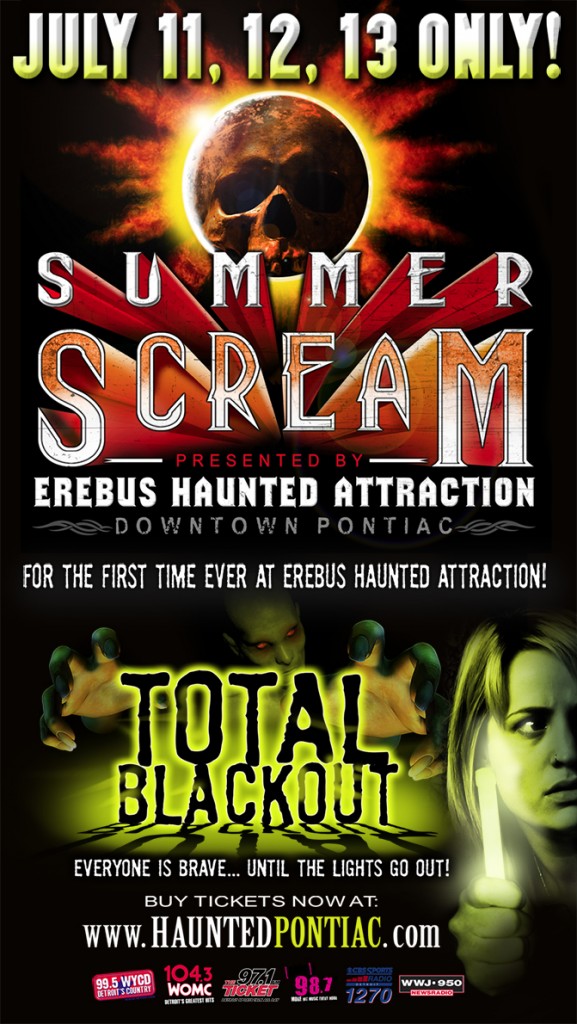 For three days only, Erebus Haunted attractions in Pontiac Michigan will turn out the lights. Guests will fumble around in the dark while all manners of monsters, maniacs and demons seek you out. The only light will be provided by the lone glow stick that you are given.
Erebus has consistently been voted as one of the best haunted attractions in the country, and was the world's longest Haunted attraction until 2009. Erebus boasts four floors of mayhem, and is normally only open during haunt season. July 11th, 12th, and 13th the doors will open and hell will break loose. It's a perfect way to…kill…some time during the long wait until haunt season.
Stay tuned for even more Summertime madness as more haunts open their doors this summer. Be sure to get social with us on Facebook, and be sure to follow along with us on Twitter @BehindThrills for the latest updates!
For more information about Summer Scream at Erebus haunted attractions, including tickets, visit the official website by clicking here!