AH! Another Weasley. Universal Orlando had three very special guests roaming around the all new Diagon Alley on Thursday, as three actors who played the Weasley siblings were on site to check out the newest Wizarding World expansion today. James and Oliver Phelps, along with Bonnie Wright took over the official Universal Orlando Instagram account to give fans and followers an in depth look at the all new Diagon Alley.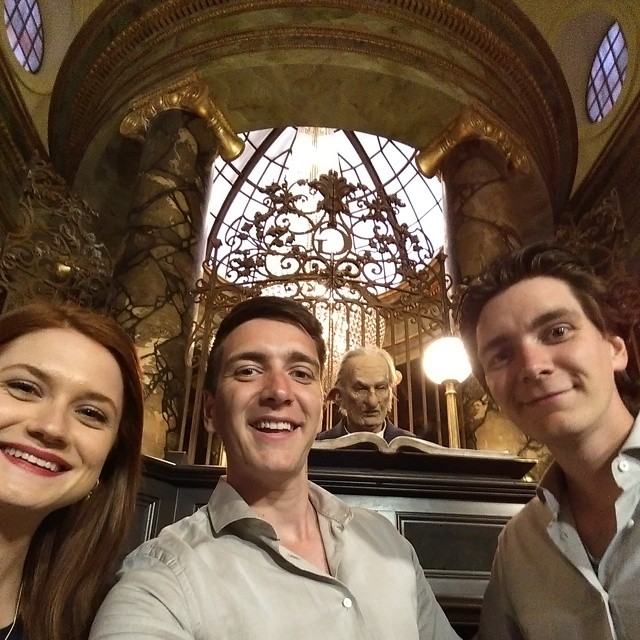 The actors who played Ginny, Fred and George Weasley were given a special tour of the all new Diagon Alley. From Goblins to Wheezes, the trio was able to sample everything that the new area had to offer. They even had the chance to share everything with not only Universal Orlando fans, but fans of theirs as well…so we get a pretty good idea of what exactly Muggles can expect to see when the area finally opens later this summer.
We get a first look at some of the new merchandise that will be available at the many new shops, including pillows and many other things sporting the Weasley name. The other big "must try" for everyone is Butterbeer…ice cream. Sure you've had it in soda form, you've had in frozen form, you may have even had it in hot form…but so far very few have had it in ice cream form. From what we've been told, and by the looks on their faces, eating butterbeer is even better than drinking it.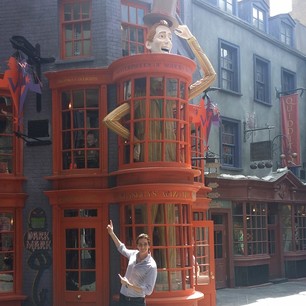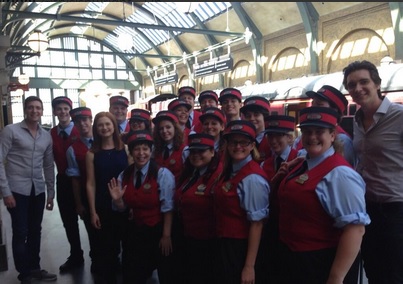 The trio was able to get glimpses of all of the major stops and attractions, including the Knight Bus, The Hogwarts Express and many more. Universal has been slowly releasing details about the new area, including some of the entertainment options we can expect to see (click here). While Universal has not yet announced an opening date, there will be a media preview beginning on June 17th. Stars of the Harry Potter films will be in attendance, and Jimmy Fallon will tape episodes of his show from the park that week. While it's not guaranteed that there will be an opening during that time, it's a good bet that guests may get the chance to experience Diagon Alley, as well as possibly bump into several stars of the Harry Potter series.
Update 6-6-14
Universal has released an all new video showing off the tour of Bonnie Wright, and Oliver and James Phelps. The new video not only shows off their adventures, but also several new pieces of Diagon Alley!
The video shows what the all new Hogwarts Express Experience will look like as riders go from Diagon Alley to Hogsmeade, and back again. What do you think? Do they blend pretty well? We also get a first look at what we can only assume is the entry way to Diagon Alley behind Leaky Cauldron. Will we see the bricks move? Very curious to see how that effect is done. Finally we see a great look of the Weasley's Wizarding Wheezes sign in action as a rabbit is revealed under the hat.
Video-See the Weasley's take a tour of the all new Diagon Alley!


Stay tuned as we bring you even more from Diagon Alley, and be sure to get social with us on Facebook and follow along with us on Twitter @BehindThrills for the latest updates!
For more information about Diagon Alley at Universal Studios Florida, including tickets, visit the official website by clicking here!