Now that the walls are down, everyone is looking to Universal Orlando for any signs that The Wizarding World of Harry Potter will open. Unfortunately those signs aren't happening anytime soon. What is happening, however, is work going around seemingly non-stop. We check in today with just a very small update from Diagon Alley, and also peek at some Halloween Horror Nights stuff happening.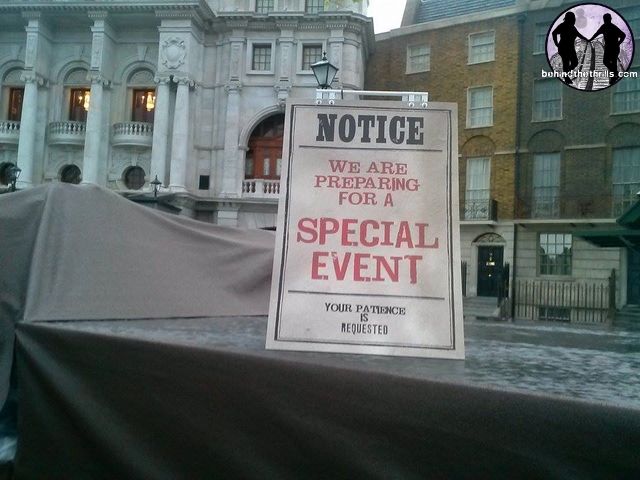 Probably the biggest thing happening is the addition of an all new stage that is being constructed for a special event. What could this event be? We have no clue, but the thing is a little too small for a grand opening. We're guessing that it's for some kind of private event. From now until the opening, there will be tons of little private events for park VIP's, employees, and even others. This one is most likely in preparation for the tapings of The Tonight Show with Jimmy Fallon, which begins airing Monday on NBC.
Crews are doing many tests and minor installations throughout the visible area of London. Employees are constantly tweeking, and adjusting things like audio on the Knight Bus as well as adding new railings.
Video-Rails being installed at Kings Cross Station


Disaster continues on it's regular transformation for Halloween Horror Nights. The event uses the extended queue area of Disaster on a regular basis as one of the eight haunted mazes. This year is no exception, although it doesn't look as large as normal. We are told the reason is because of the huge lines expected for The Hogwarts Express. It's possible that the house could be cut in half due to the extended queue for the train ride from London to Hogsmeade Station. Still, if the park does cut the size, they've been known to pack a huge punch in small spaces before…so it's nothing to get upset or alarmed about.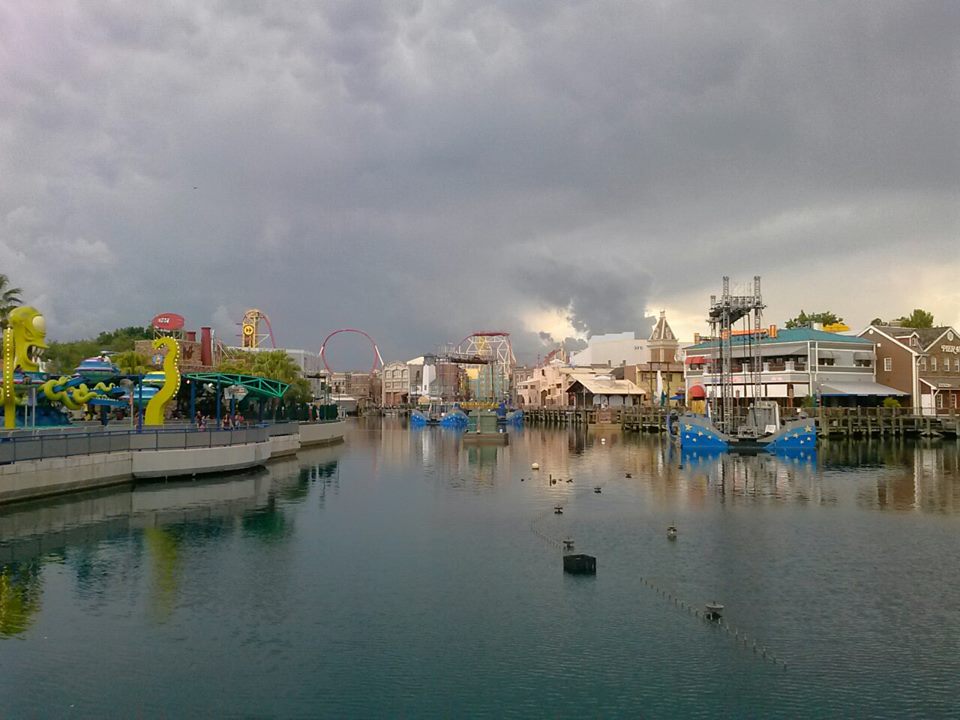 Want to know the latest about Diagon Alley? Check out our guide to what we know (and more what we don't) by clicking here!
Stay tuned as we bring you even more from Universal Orlando in the coming weeks. Diagon Alley has not released an official opening date, but there will be a media preview beginning June 17th.
Be sure to get social with us on Facebook, and follow along with us on Twitter @BehindThrills for the latest updates!
For more information about Universal Orlando, including tickets, visit the official website by clicking here!