Dwayne Johnson is a force of nature on screen and off. He has been an amazing addition to the last few Fast&Furious films, and can be seen in theaters now as a really bad ass Hercules. He already has one theme park attraction under his belt with Universal Orlando's Disaster, but soon he will add another…This time in Hollywood.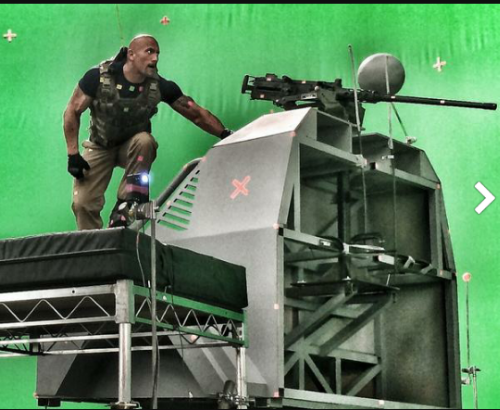 Dwayne Johnson confirmed Via Twitter @TheRock that he will not only be featured in the all new Fast&Furious attraction at Universal Studios Hollywood, but he is currently filming it.

Luke Hobbs will be in Fast&Furious Supercharged at Universal, and apparently in a pretty big capacity. There's no word if Vin Diesel will also appear, but there's a good chance of it. The all new attraction will be featured on the Backlot Tour, and will mix live action props and special effects with a 3D simulation, all while on the Tram.
Universal has done something similar on the Backlot Tour with their King Kong 360 attraction. The all new Fast&Furious attraction will open next year at Universal Studios Hollywood.
Update
Michelle Rodriguez posted a picture to her Instagram showing off her preparation for filming some last minute scenes on the all new Fast&Furious 7.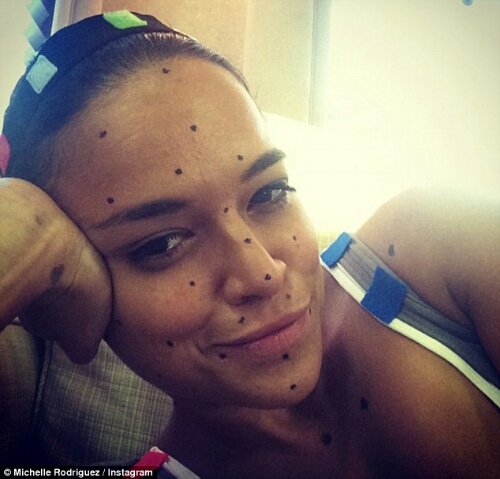 Or was she? The Daily Mail shows a few pictures from the set of the filming, and guess who is standing next to her in several shots? None other than Universal Parks Creative Vice President, Thierry Coup has been onsite. While we're sure it's common for Studios to do last minute tweaks on a film, it is uncommon for them be the only star on set. It's even less common for someone know for theme park work to be o that set. So, we're more than likely going yo see Michelle Rodriguez's character from Fast&Furious return in the all new Supercharged attraction, along with Dwayne Johnson.
Stay tuned for more from Universal Studios, and get social with us on Facebook and follow along with us on Twitter @BehindThrills for the latest updates!
For more information about Universal Studios Hollywood, including tickets, visit the official website by clicking here!