The holidays are full of traditions that differ from family to family. For some that tradition may be to gather as a family and watch holiday film. For others, the tradition of picking out a Christmas tree is something the entire family enjoys. For our family the tradition of going to ICE! at Gaylord Palms in Kissimmee is a young tradition (going on just four years), but it's one that we all love to enjoy together. Another holiday tradition for many is the famous ballet, The Nutcracker. This year, Gaylord Palms will combine two amazing traditions by bringing the Nutcracker with it's ICE! event. The event is bigger, and colder than ever with some…cool…new additions that will make you want to slide over to!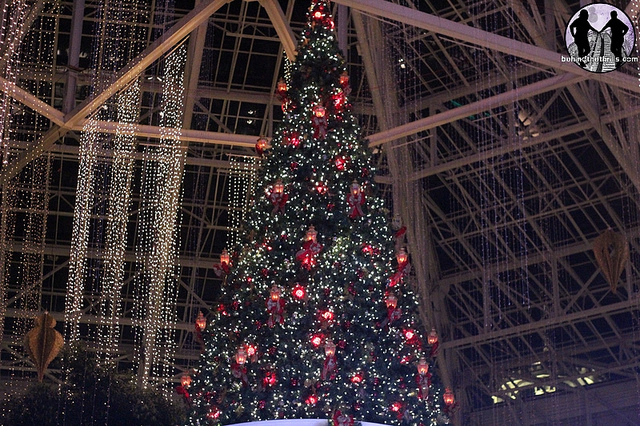 No, July isn't over yet, but with the hot summer heat we all need a little ICE! right about now. Gaylord Palms has released details about it's annual Christmas extravaganza. Every year the hotel, located just minutes from Walt Disney World Resort, picks a new theme for their nearly 2 million pounds of ice. This year it's the classic tale of The Nutcracker that will have sugar plum fairies dancing in your head.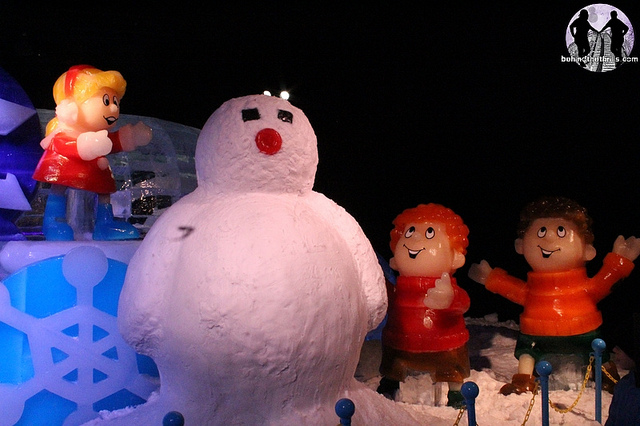 The Nutcracker follows last year's Frosty the Snowman, which perfectly recreated scenes from the classic animated special. The sculptures are created onsite at Gaylord Palms by artisans from China. It takes the artists months to get everything perfect. The event even features artisans in the "Frostbite Factory" as they create a sculpture right before your eyes.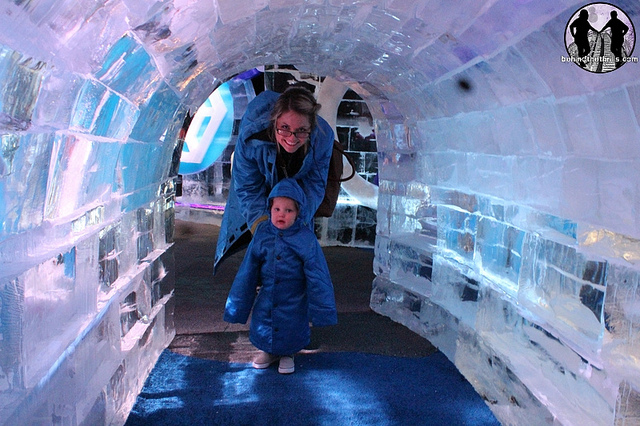 Besides the sculptures, there are dozens of interactive features in the exhibit, such as ice tunnels, and of course the hugely popular ice slides. The exhibit is literally the coolest Christmas celebration in Orlando, as the temperature drops to a balmy 9 degrees. The hotel does give guests parkas to use, but gloves, hats and scarves are highly recommended.
Get frozen as we walk you through ICE! At Gaylord Palms

If you want a little more winter fun, Gaylord Palms will have guests sledding down the snow covered hills with Alpine Rush Snow Tubing. The 18 foot tall slides are made with 1.5 million pounds of real Florida Snow, which gives guests the chance to speed down one of eight chilly lanes.
The hotel comes to life in such a beautiful way every holiday season as Gaylord Palms decks the halls with two million lights, a 54 foot tall Christmas tree, and the hit show Luminescence. There's also a visit with Santa, and Mrs. Clause as well as a Shrektastic Holiday!
Stay tuned as we gear you up for more frozen fun at Gaylord Palms, and be sure to get social with us on Facebook, and follow along with us on Twitter @BehindThrills for the latest updates!
For more information about Holidays at Gaylord Palms, including reservations, visit the official website by clicking here!