Many theme parks, including Holiday World, are still in full-on operation for the Summer, but they're already looking ahead at the future. Some parks may even be looking a few years ahead, secretly making plans for new attractions that will soon enough be opening to the public once they've been built. Holiday World is among those parks that is looking ahead as they've announced what 2015 will hold.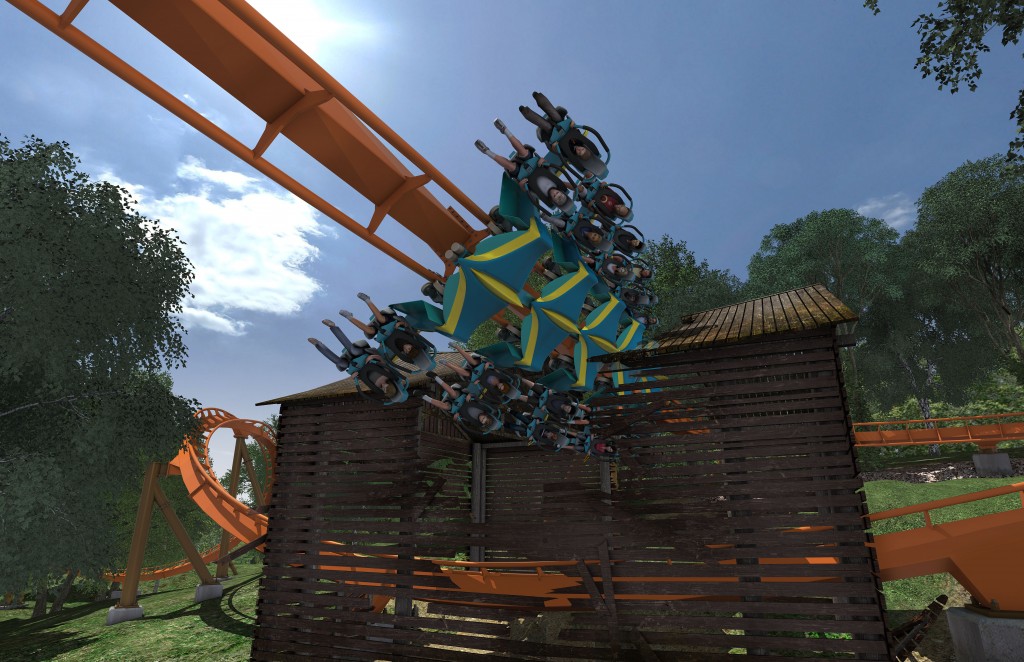 In 2015, Holiday World will open the nation's first launched wing coaster, Thunderbird, built by Bollider & Mabillard (or B&M as you may hear them also commonly referred to), the "cadillac of roller coasters". B&M is well known for their safety, reliability, and their quality. B&M has built many coasters for various parks around the world, all with great success.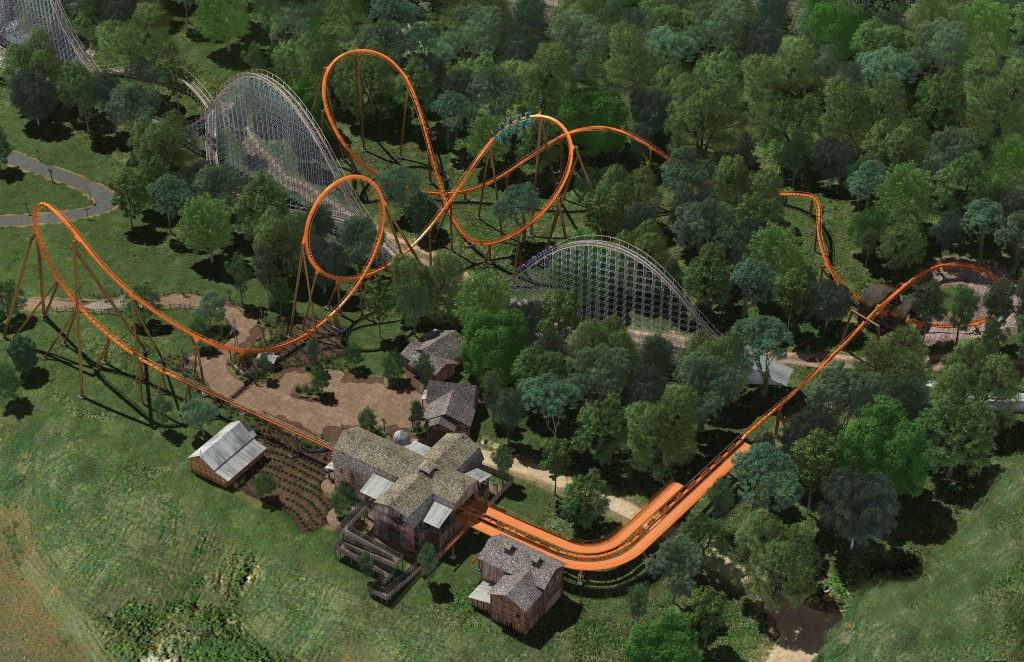 Thunderbird will be Holiday World's first major steel roller coaster. Although they offer many great attractions, including one of their most popular, The Voyage, the addition of Thunderbird is sure to be a hit with guests. Thunderbird will be located in the Thanksgiving section of the park.
"A wing coaster creates a feeling of incredible freedom – you ride beside the coaster track with nothing above or below you," says Holiday World's president, Matt Eckert. "Thunderbird is the first launched wing coaster in the nation – we can't wait to ride it!"
Video: Overview of Thunderbird, B&M Launched Wing Rider coming to Holiday World in 2015

Ride Specs:
0 to 60 mph launch in 3.5 seconds
Many inversions, including: 14 story Immelman Loop. Zero-G Roll, Barrell Roll, and a 125 foot tall Loop
3,035 feet of track
140 feet at it's highest point – the peak of the Immelman loop
Top speed of 60 mph
1 minute 18 seconds ride time
Two trains, each which will hold 20 guests per ride
Capacitity of 1,140 riders per hour
2 "headchopper" key holes
2 crossovers with The Voyage
Thunderbird is by far the largest investment ever in the history of the park's 68-years of operation. With a $22 million price tag, it is more than double the cost of any other singular attraction that has ever been constructed at Holiday World.
Like many wing rider coasters, each side is a different experience. We've put both sides together to give you a taste of the ride.
Video – Go for a ride on both sides of Thunderbird

Holiday World has already begun construction on Thunderbird, which may be viewable on the Construction Cam. Thunderbird is slated to open in Spring of 2015.
More photos of Thunderbird concept art:

If you're unable to view the slideshow above, click here.
Stay tuned for further updates on Thunderbird, coming in 2015!
For more information about Holiday World, visit the official website by clicking here.