Ghostbusters is a cinematic icon that is celebrating a huge birthday this year. For 30 years the comedy has been asking fans the same question. Now, when someone asks, "Who ya gonna Call?" guests at a Denver hotel have an answer. A hotel known for being fun and quirky has just unveiled all new hyper-themed rooms designed after the 1984 movie, and we hope that Zuul comes knocking.
There isn't a whole lot of information about the rooms, but the hotel is known for having a fun and quirky sense of design. With floors designed around different themes, the Ghostbusters "Hyper Themed Room" should come as no surprise.
While there aren't many pictures available of the room, there are enough to peak interest. What looks like green floors with ghostly images, Ghostbusters curtains and of course, our favorite nasty little spud, make up the one picture posted on the official Facebook page. 
As far as we can tell, judging by the background images, there's more in store for guests. It appears that several different murals and even illusions make up the room.
We did try to reach out to the hotel, for more information about the room, but so far we haven't gotten a response.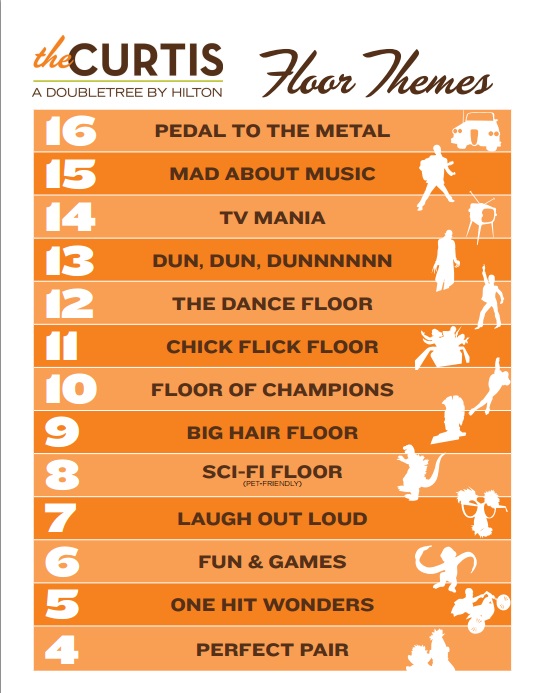 The hotel is known for it's fun floors, atmosphere and even more themed rooms. The hotel has several themed suites, from KISS to even a Jimmy Buffet hyper themed room. Besides, any hotel that has a 13th floor called "Dun, dun, DUNNNNNNN!" is cool in our books.
The Curtis has several events planned to celebrate the new rooms, including a party that will feature Slimer, Ghostbusters, pictures with the Ecto 1 and Stay Puft S'mores. The party will feature the Northern Colorado Ghostbusters, and slimer jello shots.
Stay tuned as we bring you even more Ghostbusters fun, and be sure to get social with us on Facebook, and follow along with us on Twitter @BehindThrills for the latest updates!
For more information about The Curtis Hotel, including reservations, visit the official website by clicking here!