San Diego Comic Con is in full swing for 2014, and this year is the biggest yet. Over the past few years, San Diego Comic Con has become the place for studios to unveil their biggest movies, networks to unveil their biggest new shows, and of course comic and toy makers to reveal their newest line ups. As Comic Con kicks off, we'll be bringing you the latest updates from the show floor, all the biggest panels, and the hottest cosplay. Today we take a look at the massive preview night, and the first look at the show floor.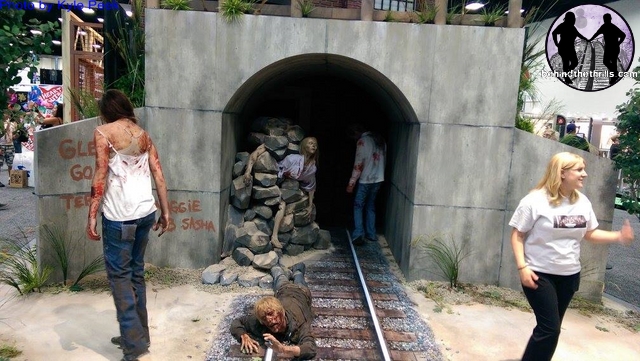 The Walking Dead has made it's presence larger and larger every year. It's also become a precursor of the past three years to Halloween Horror Nights in both Orlando and Hollywood. This year looks to be no exception as a piece of the set has been recreated for SDCC.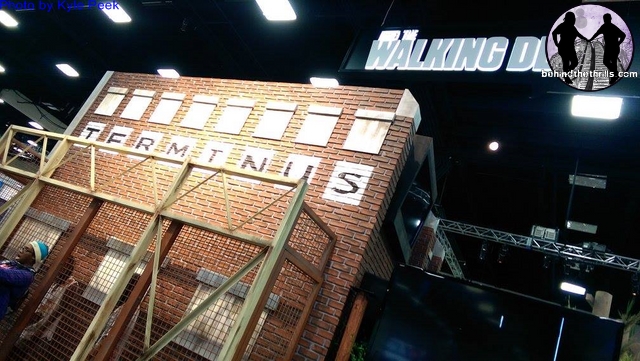 The tunnel from last season, and of course the mysterious Terminus were all part of this year's Comic Con booth. Last year AMC showed up with the Prison, which later made an appearance at Halloween Horror Nights. Could we expect to see this exact same set up at this year's HHN event? Most likely, especially in Orlando where the house will be the largest in HHN history.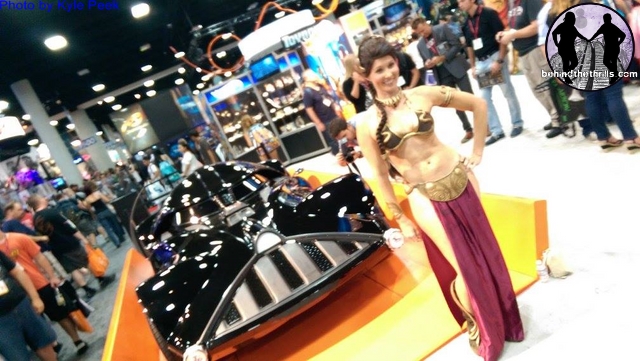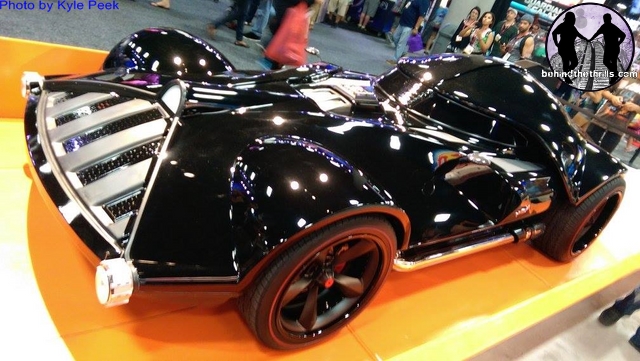 Star Wars is a hot commodity right now, especially with Episode 7 being filmed as we speak. While it's uncertain what kind of presentation (if any) we can expect from Disney and Lucasfilm on Star Wars, the Force is being felt everywhere from life sized Lego models, to even a real, working Darth Vader Car…complete with Slave Leia.
Smaug takes center stage for New Line as the third and final Hobbit film is preparing for theaters this fall. We haven't seen anything but still shots from the new film so far,but that could all change Saturday in the legendary Hall H presentations.
Of course Marvel has a huge presence (as always) at this year's Con. Marvel just recently announced that they will be releasing three films a year beginning in 2017, and their current production slate takes them right into 2019. The films have not been named as of yet, but we're pretty certain we'll probably see Dr. Strange, Guardians of the Galaxy 2 and Avengers 3 in there at some point. Still, X-Men had an amazing booth from Fox to get ready for Apocalypse-who was wandering around the floor.
With just a week left until it's premiere, Guardians of the Galaxy is the property everyone is talking about. Tons of new products have hit the show floor with even more expected during the many presentations.
Slideshow-Check out even more from SDCC 2014 Preview night!

Stay tuned throughout the week as we bring you even more from San Diego Comic Con 2014. Get social with us on Facebook, and follow along with us on Twitter @BehindThrills for the latest updates!