One of the most iconic things about San Diego Comic Con every year is the hordes of incredible cosplayers you will run in at the Con, this year was no exception. Fans use SDCC as a way to show their fandom by dressing up as their favorite characters from movies, TV, comics…you name it. The level of detail to some of the costumes goes beyond what you'll find in some of the movies. The costumes also range from the cute, to the just plain odd.
Some of our favorites are also some of the most detailed. These guys could have easily been the real Daft Punk, and maybe they were. There's no real way of knowing. Guests dressing in costumes have been a staple of Comic Con for many years, with all level of details showing.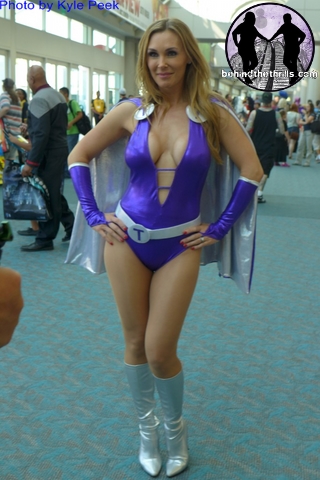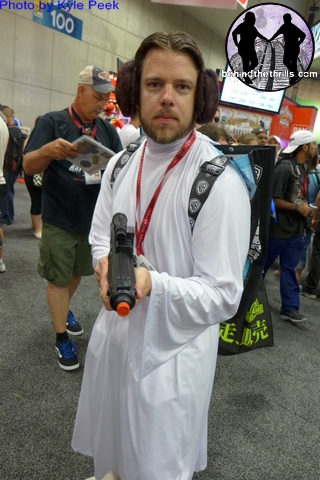 From the outright sexy, to the plain funny, costumes can be a direct replica of your favorite comic book character, or a new take on a favorite film character. Every year the guests get bolder with their costume choices.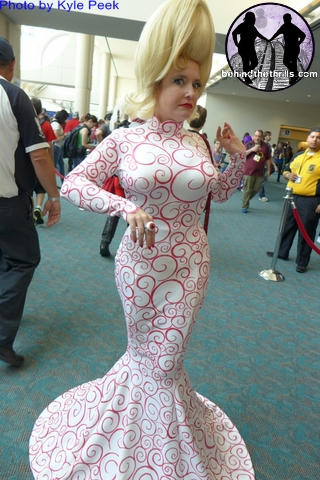 Obscure nods to classic films are also common place. Iconic characters that you had no idea that you knew can also show up. This one from Mars Attacks was a favorite. The only thing missing was a dog's head on Sarah Jessica Parker's body.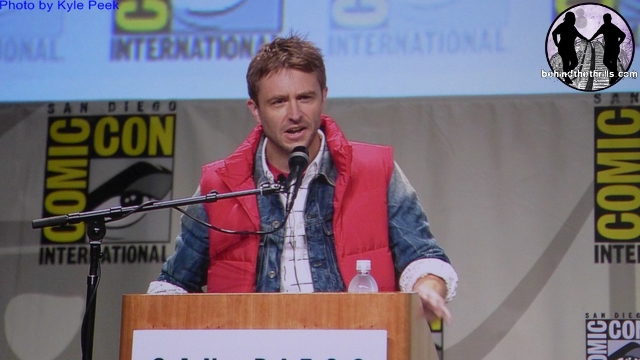 Even celebrities get caught up on the action. Moderator, and host of "The Talking Dead" Chris Hardwicke came dressed as Marty McFly from Back to the Future. Director Peter Jackson was walking around dressed as skeletal black and white Jester. Even Harry Potter star Daniel Radcliffe was walking around dressed as Spiderman.
Slideshow-Check out even more Cosplay from San Diego Comic Con
Stay tuned as we bring you even more from this year's San Diego Comic Con, and be sure to get social with us on Facebook, and follow along with us on Twitter @BehindThrills for the latest updates!