The frenzy surrounding season five of AMC's hit show, The Walking Dead is building to a fever pitch. Season four was ended on a huge cliffhanger, as the majority of the gang ended up at Terminus. What exactly is Terminus? What can we expect from Season Five? To find the answers, we turned to today's Comic Con Panel, where we got our first look at the full trailer for the upcoming episode.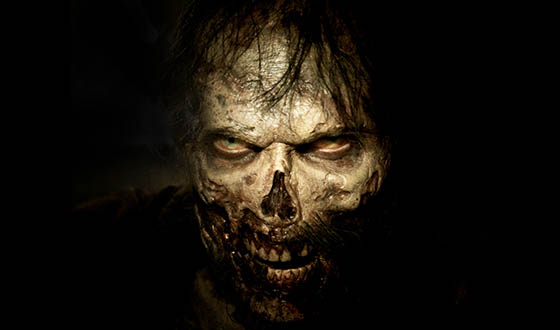 The panel kicked off with the alleged 15th episode of the upcoming season with the gang still in the train car at Terminus. Everyone had full beards and were munching on other members of the group.
"Taste like Carl."
When you're the number one show on television, and a cultural phenomenon, it's okay to poke a little fun at yourself. As the crew went on, it's clear that this season is going to be a little meaner, and we'll see the main characters come out tougher, and a little less timid than they were last season.
Video-Watch the full trailer for Season Five of The Walking Dead
http://www.youtube.com/watch?v=j4GAs9TJVjM
Comic Con has belonged to The Walking Dead for the past few years. This year is no exception. The city of Terminus has been recreated, as well as the tunnel from the last season.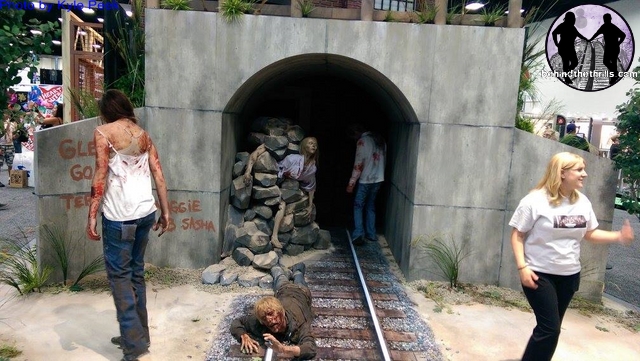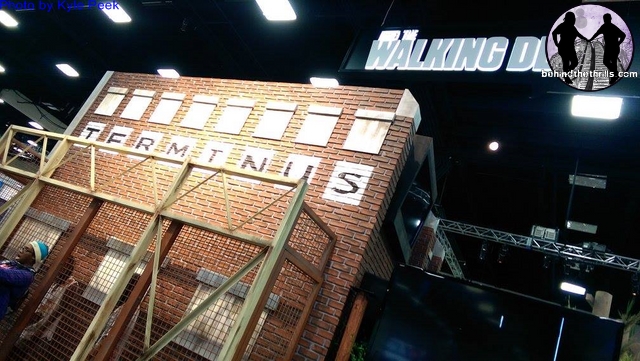 Walkers roam through the sets as people wander in and out. After getting a glimpse of cannibals at the end of the last season, the group really seems to be in a bind. However, it looks like things quickly fall into place as the season progresses.
Also returning this year is The Walking Dead presence at Universal's Halloween Horror Nights in Orlando and Hollywood. Last year was the shows biggest impact on the event, with walkers everywhere in Orlando. Hollywood opened up the backlot for the first time ever to Halloween Horror Nights and gave walkers free reign of the event. This year, the show is back at HHN and ready for more flesh.
Also, the mega successful Walking Dead Escape is now run by the same company that directs and runs the show. Guests can expect more details, more walkers and of course more fun.
Stay tuned as we bring you more from San Diego Comic Con, and be sure to social with us on Facebook. and be sure to follow along with us on Twitter @BehindThrills for the latest updates!