You find yourself locked in a room, with a timer. The door is locked behind you, and there are no windows, and no other doors. The timer begins and you are left with the daunting task of trying to find a way out. While it may sound like the plot to a horror franchise, it's not. It's the plot to one of the most inventive and unique interactive attractions that you've ever experienced. It's the Great Escape Room, now open in Orlando. The new attraction opened a few weeks ago, and we there to try and find a way out.
Stuck in a room, the door that you walked in the room from is locked behind you. You have one hour to solve the clues in the room and try to hopefully find a way out. If you have ever played those flash games like escape the red room, this idea might be familiar to you. I was able to get a peak into one of these games and try it out myself on the first night they were doing the Great Escape in Orlando. While being locked in a room trying to find a way out may sound like something of a bore, it truly is one of the most unique attractions that I have ever experienced.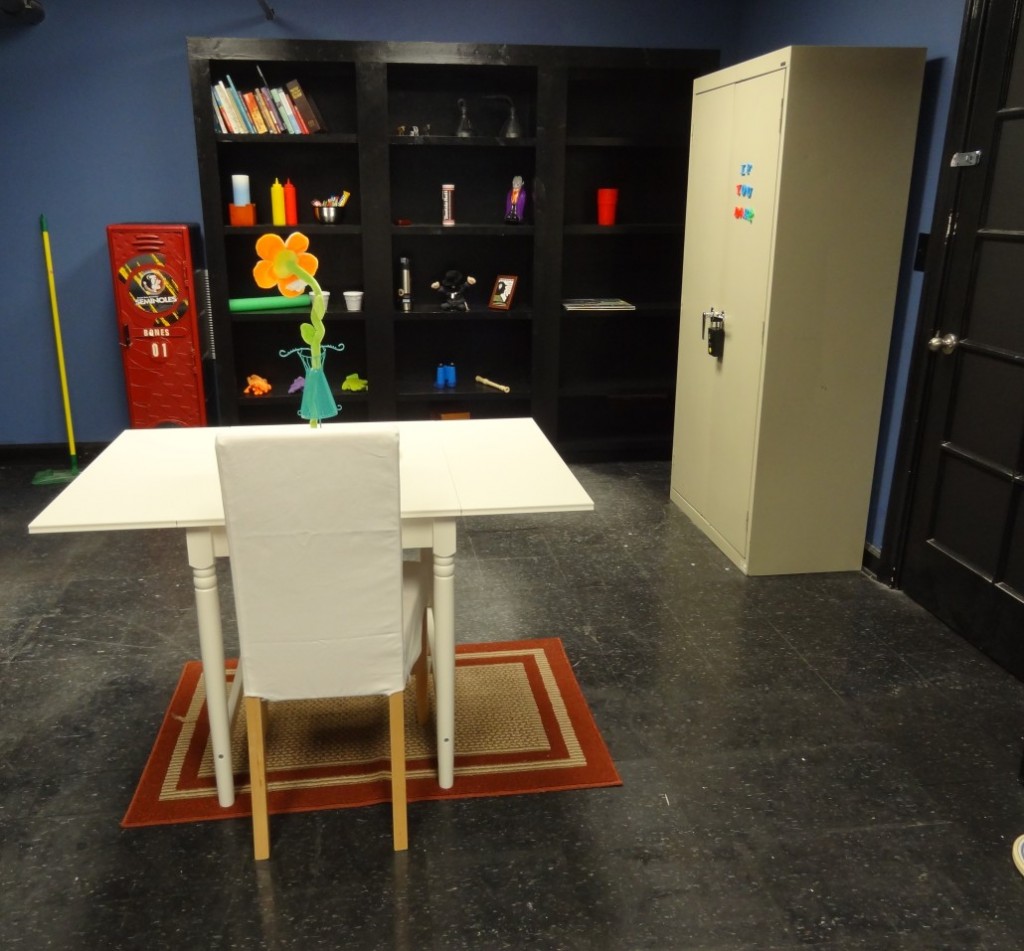 The premise is really simple. You walk into a room, are locked in, and have to figure out riddles and clues to make your way out. You really have to use your mind to number one beat the one hour time limit that you have to get out and be on a team that is able to process puzzles to solve riddles and understand complex information that is thrown at you. One of the most fun things about the escape is you have to find the clues first before you can start putting them together. That means looking under tables, looking through…well I could tell you more details, but we don't want to spoil any of the fun. Needless to say the room looks really clean and neat when you walk in, but by the time you leave, you've torn it apart.
If you can't figure it out, and your time runs out, you aren't trapped like something out of an Edgar Allan Poe story. No, the team does let you out. While it's possible to do the experience by yourself, it's so much better and easier to do as a team. While it seems that guests of the same mindset would do better with the puzzles, it's best to diversify your team. The puzzles have a ton of different aspects, from math, to riddles to problem solving and critical thinking.
For now the puzzles will remain the same, but we were told eventually the team will change the puzzles out every few months, adding variety and giving those who solve the room something else to challenge themselves with. There is even talks of a Halloween version, which for horror fans should give you chills.
The room is good for groups of up to ten, but you don't have to have ten partners to participate. The Great Escape Room is located at 23 1/2 (yes….a half!) South Magnolia Avenue in Downtown Orlando.
Yes, we did escape, with just a few minutes to spare.
Stay tuned as we bring you even more fun and mystery, and be sure to get social with us on
Facebook,
and follow along with us on
Twitter @BehindThrills
for the latest updates!
This article was provided by Hans Libersen, renowned disco dancer and mood killer. Hans is a theme park connoisseur who has been to more theme parks than anyone in his native country of Eritrea.