The Twilight Zone Tower of Terror celebrates 20 years of thrills today, July 22, 2014 at Disney's Hollywood Studios. Being a guest favorite at the park and one of the more popular attractions in the park, Disney is celebrating the 20th anniversary with some special merchandise, as well as new inspirational art that will soon be coming to the Tower of Terror.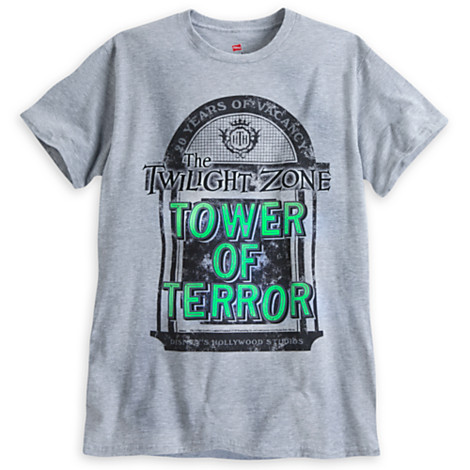 20 years of vacancy is quite a long time! After celebrating 20 years of vacancy (and thrills!), Disney will be offering a limited time t-shirt that will be available online through July 27th. There is only a limited quantity of shirts available, so if you want one be sure to order it soon! The shirt features glow in the dark accents and comes in a wide variety of sizes, including youth and adult sizes. Shirt prices range from $20 to $25 depending on whether you're buying an adult or youth shirt. Shirts will take between 4 to 6 weeks to ship once your order has been placed.
You can order your limited edition Tower of Terror 20th anniversary t-shirt by clicking here.
Disney is also bringing  "Hollywood Tower Hotel Authentic" art to Disney Parks. The art designs were largely inspired by the Haunted Mansion art program. After creating such phenomenal designs for The Haunted Mansion, the creators wanted to apply "similar merchandise design philosphies" to other classic Disney attractions, such as The Tower of Terror. New merchandise featuring this art will be available early in 2015 at both the Florida and California theme parks.
Here's a sneak peek at some of the art that was produced for The Tower of Terror: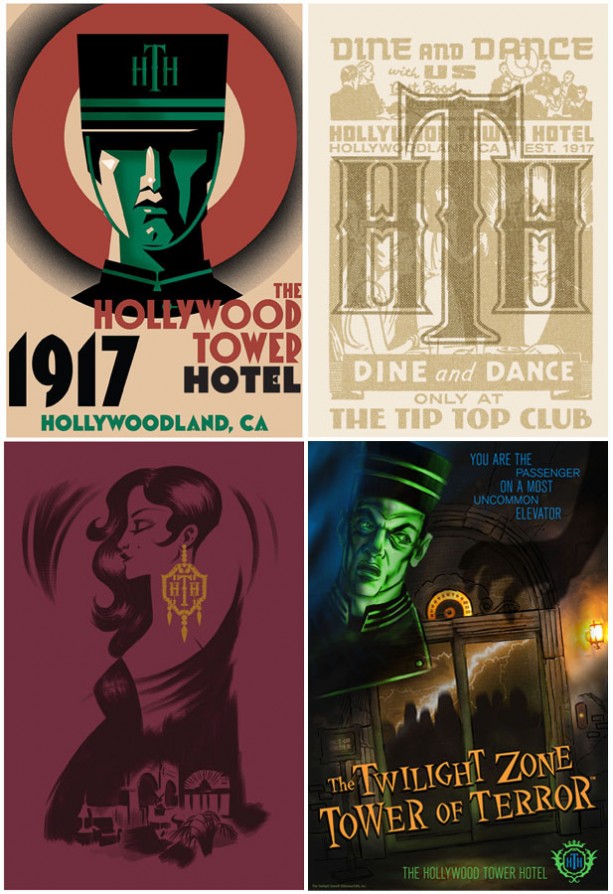 Disney Parks has also released a brand new wallpaper you can use on your computer or maybe even your smartphone! Not only is available for free to download over at the Disney Parks Blog, but it comes in many different sizes so you can get the best picture quality for your device. Make sure you check it out by clicking here!
For more information about Walt Disney World, visit the official website by clicking here.
Get social with us!
Follow us on Twitter @BehindThrills and like us on Facebook @BehindThrills.
Photos curteosy of the Disney Parks Blog.