Polercoaster has taken the world by storm, or at least it will very soon. The all new coaster concept by US Thrill Rides was unveiled last year at IAAPA, and has had two installations announced. The ride manufacturer has released some very detailed concept art of the all new coaster concepts on their official Facebook Page (click here) which gives a great look at what to expect when the new coasters finally reach the sky.
The first is a look at the concept art for the record breaking Skyscraper. Skyscraper will break the record for the world's tallest coaster when it opens at the Skyscraper Skyplex in 2016 with a height of over 550 feet tall. What we get a look at in the all new concept art is of course the huge coaster, but the biggest thing to note is how the track will wind through some of the buildings and ride close to traffic. It was something that we had heard about before, but this concept art gives us a great new look at just how it's going to happen.
Video-Take a ride over the site of the world's tallest roller coaster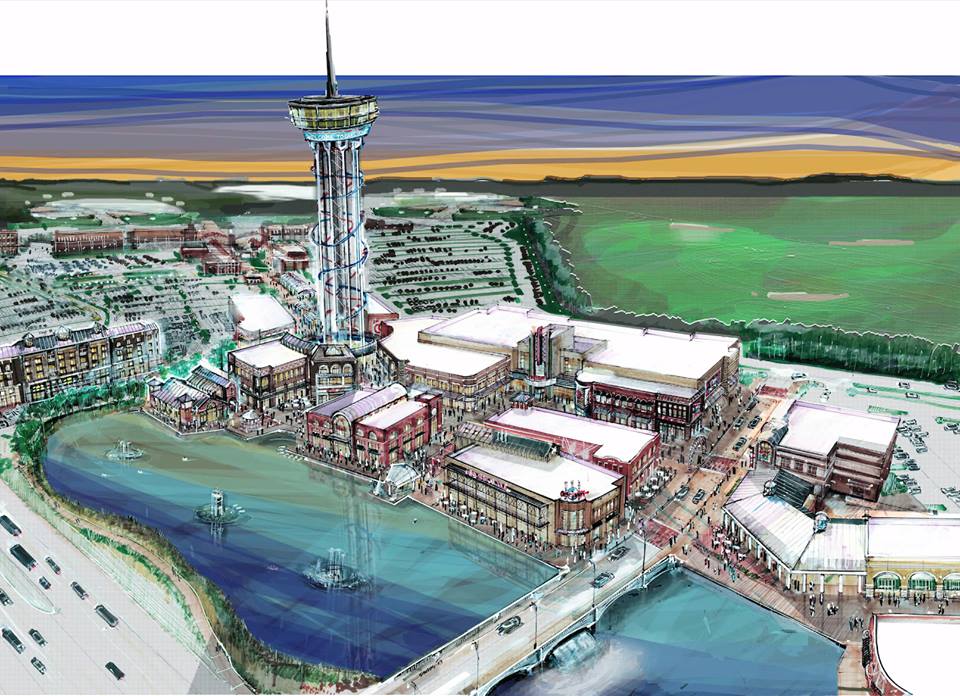 The next piece of art is for the all new "White-Knuckler" Polercoaster at LakePoint's Boomtown, featuring the LakePoint Lookout Tower. The coaster will be the centerpiece of an all new sporting and entertainment complex in South Georgia. The coaster will be 325 feet tall, and will open in Fall of 2016.
US Thrill Rides has recently opened the amazing indoor coaster-El Loco at Adventuredome in Las Vegas. The company will be breaking records with this all new coaster concept, and should help to reach the stratosphere will amazing new coaster builds in the future.
Stay tuned as we bring you even more from these two coaster projects, and more! Be sure to get social with us on Facebook, and follow along with us on Twitter @BehindThrills for the latest updates!
For more information about the amazing new coasters from US Thrill Rides, visit the official Facebook page by clicking here!